Categories
Archive
4/6/2016
Downtown's Coolest New Bar
The old Brodkey's Jewelry, at 16th and Harney, is now the Mercury, a wine and cocktail bar serving small plates of food!
Check out the Mercury signage with its brushed chrome letters by day and an effervescent white halo look created by a partially shaded face and white LEDs by night.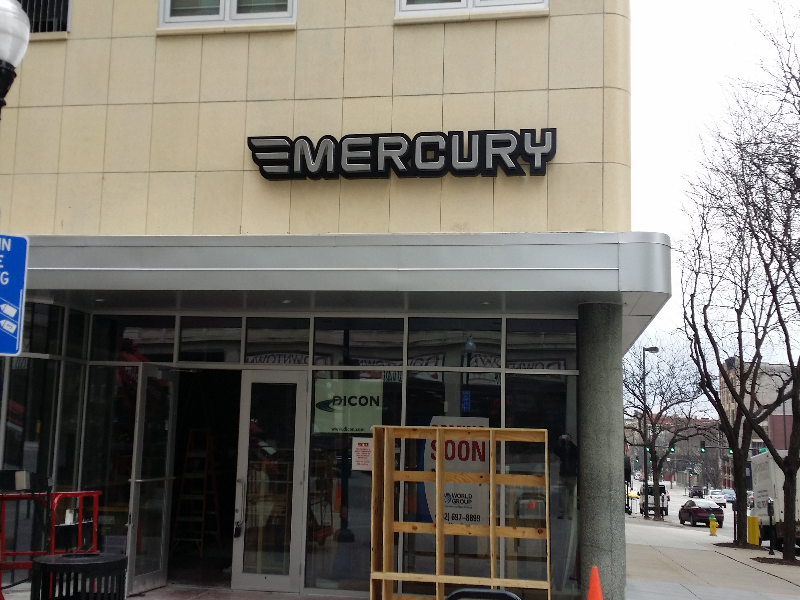 Mercury is a unique bar to visit before or after a show at the Orpheum or anytime, with Nebraska's first Clinebell ice machine that makes 300-pound blocks of ice.
POSTED IN: Channel, Entertainment, Exterior, Illuminated