Categories
Archive
4/8/2021
Streck Labs Signage Installation
After going through a lengthy and thoughtful rebranding process, it is essential for a business to bring its new and fresh concepts to life by using dynamic signage. When Streck Labs went through their recent rebranding, Zach Friesen knew that his choice was an easy one when it came to working with Signworks.
The teams at Streck and Signworks have become familiar with each other over the years. Even though Streck designed their signage in-house, they needed a sign company with the knowledge of how to properly fabricate their vision. According to Zach, they, "worked with Signworks to have the newly designed monument sign fabricated and installed," creating that final polished look for their campus. In addition, Signworks fabricated and installed new exterior campus parking and wayfinding signage with updated branding to assist visitors and staff members alike.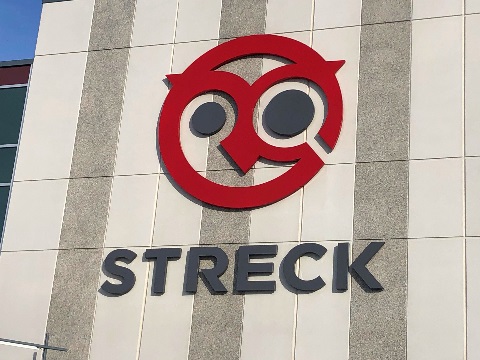 Going into the project, Zach and his team at Streck knew what they needed, Signworks was able to take the architects specifications and build the signage accordingly. Jason Merchen, Signworks Shop Supervisor, said that because of the past project success with Streck, "when the time came for their new facility, we were brought in for the exterior package including a 12'-6'' round owl logo on the front of the building and large building signs that can be seen from a distance. We manufactured and installed the complete way finding signage, and non-illuminated monument signs on their campus."
Jason, has enjoyed developing a meaningful relationship with Streck Labs due to their seamless communication style and knowledge of their field. "We've worked with Streck Labs for many years, helped them with signage at their previous building," he said. "We have a good relationship with them," said Jason. "They are very organized, know what they want, and let us do our part to make a turnkey project a success."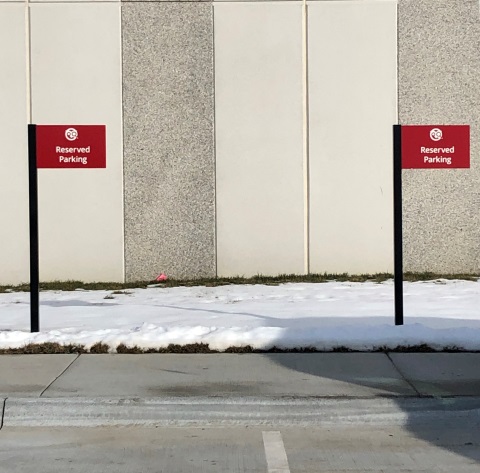 Because of Signworks experience in their field, Zach said, "they were a good partner in executing and installing our vision for all building and campus signage. Signworks was a good partner and provided us with high quality signage and wayfinding for both Streck locations."
In a society of hastile made items, Signworks puts in the time to fabricate their signage with the care and skill to make them last a lifetime.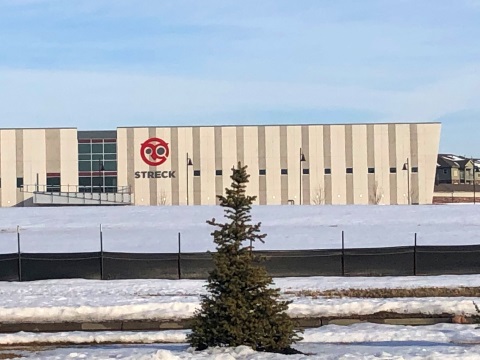 POSTED IN: Exterior, Illuminated