Categories
Archive
1/24/2018
Building Signs in Omaha
CENTRAL HIGH SCHOOL
It's always rewarding for us to work with educational facilities in the metro including universities, elementary and high schools. We recently worked with Central High on two fun interior projects.
We furnished and installed one set of "Central High Principals" and logo flat cut out letters for the main hallway.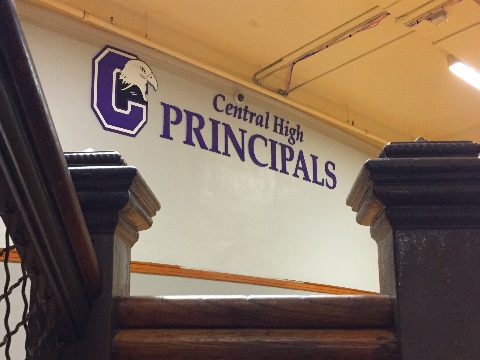 We also furnished and installed one set of "Central High School Hall of Fame" and logo flat cut out letters and a wood background to go above their existing plaques.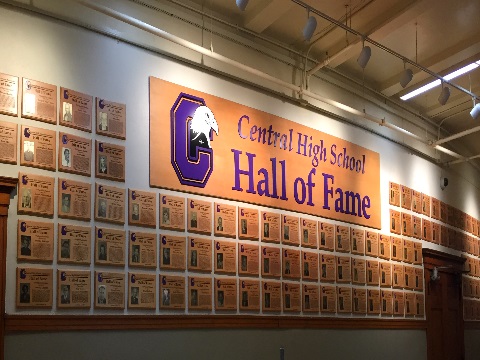 MY PIE
Signworks works alongside many sign companies and businesses across the coutry, and one of our clients recently asked us to install My Pie Pizza Your Way signage at their new location in Aksarben Village. This included exterior channel letters....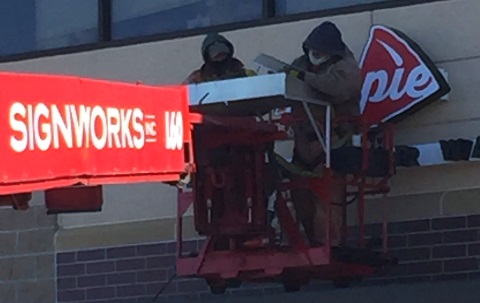 ....and interior wall graphics.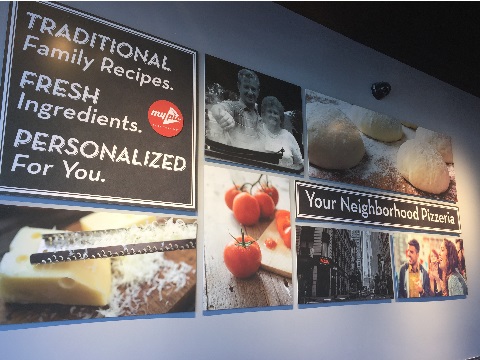 METRO STARS GYMNASTICS
We have also partnered with Metro Stars Gymnastics on several projects from exteriors to interiors. Our most recent one was this fun printed floor decal.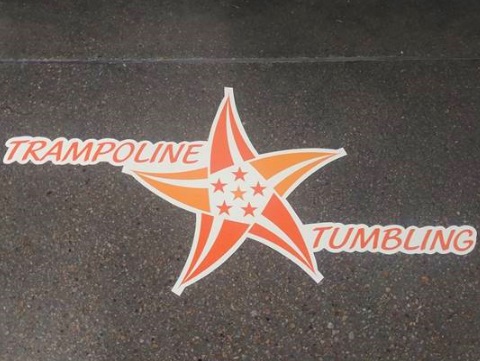 CHARLES VRANA AND SON CONSTRUCTION COMPANY
Our neighbors down the street, Vrana Construction Company, reached out to us for a new monument sign to be displayed on the heavily trafficked "F" St.
We fabricated and installed the top illuminated area and Bill Zelleney assisted with the brick base.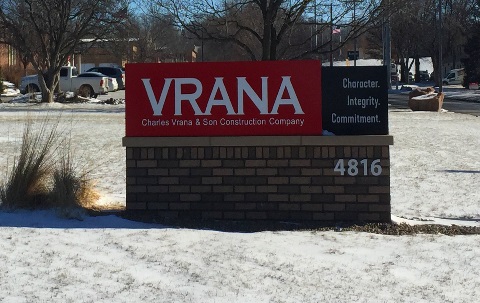 If you're looking for some brand new signage for your business, interior or exterior, call our sales team today at 402-346-5447.
POSTED IN: BSO, Channel, Dimensional, Education, Environmental Graphics, Exterior, Illuminated, Interior, Monument, Non-Illuminated, Entertainment, Restaurant, Services, Vinyl