Categories
Archive
8/16/2016
Host Coffee Service Testimonial
Scott Schultz of Host Coffee Service reached out to Signworks for a new sign on their south elevation at 9444 J Street.
The early stages of sign design can be overwhelming with so many options to choose from, however Schultz said, "Rob and Gaby made the whole process easy. They really helped us determine the best style of sign for our business."
We fabricated one new set of illuminated "Host Coffee Service" reverse channel letters on a cloud cabinet.
The reverse channel letters are 3'' deep aluminum with painted returns. The cloud is made up of aluminum panels painted with vinyl overlay.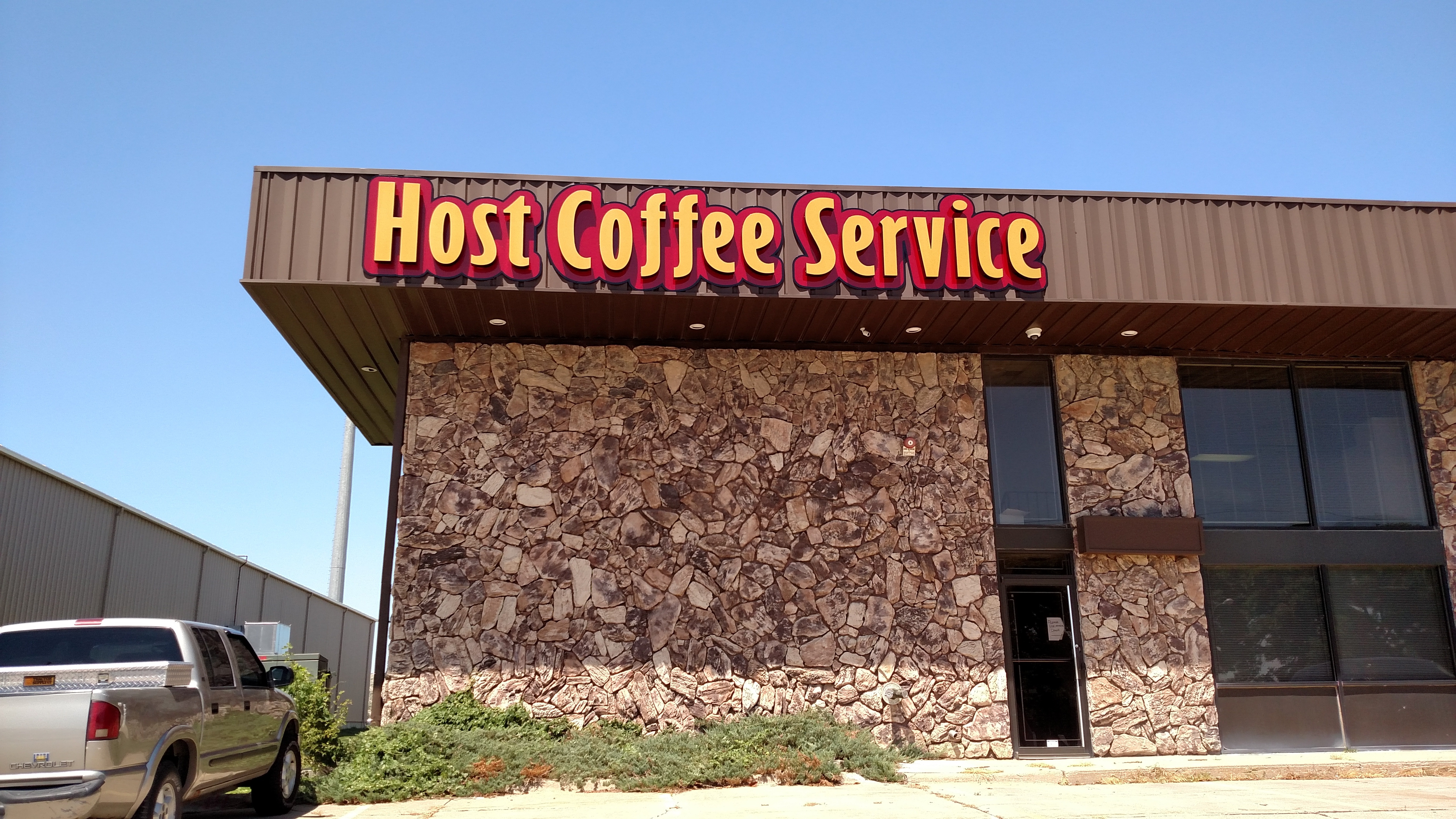 Schultz is pleased with the end result, "The sign looks awesome! We have had many good compliments."
If you're in the market for new signage for your business, call our sales team today at 402-346-5447.
POSTED IN: Channel, Illuminated, Services