Categories
Archive
6/28/2022
Signs on the Go
The Omaha office of Hudl, a performance analysis technology company, approached the Signworks team with a request for a quick turnaround on a 3D version of their logo that could be used at tradeshows and events. Our team was up for the challenge, and we are proud of the results.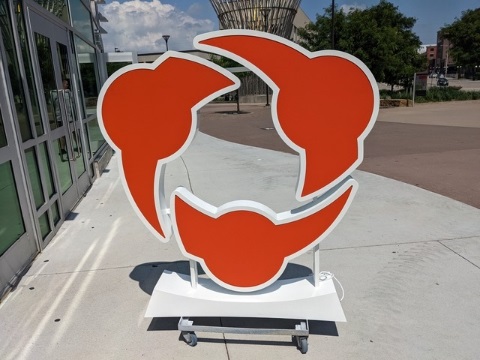 The client wanetd a free-standing logo that could be easily transported, with changeable faces and removable retainers.
The finished product measures approximately 5'-0'' x 5'-0''. The acrylic faces on the logo are setup to be interchangeable so the graphics can be changed to suit the specific event. The logo stands in a metal frame and when lit, it is attention-grabbing and impressive.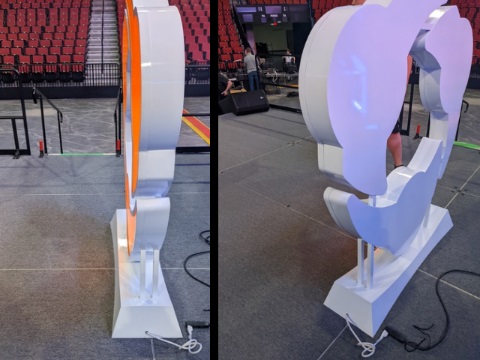 "We want to give a huge thanks to the Signworks team!", said Tim Frisch, Sr. Brand Designer for Hudl. "You delivered a stellar product in an extremely short timeline, and it's paying off in a big way for us. Well done!"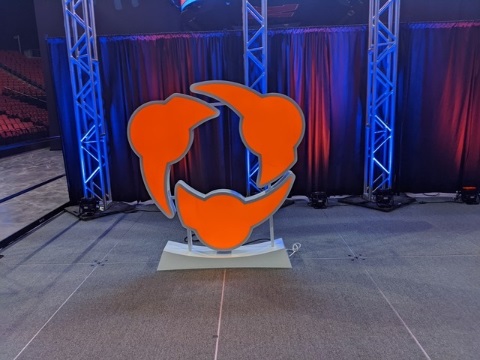 Good luck at your events, Hudl, we were happy to help promote your brand!