Categories
Archive
3/21/2017
"Legendary" Neon in Lincoln
Signworks was pleased to have worked alongside Legends Patio Grill & Bar for their Haymarket location signage in Lincoln, NE.
They wanted their signage to stand-out from the many restaurants and businesses in the Haymarket area and to be seen by the far-reaching sea of red on Husker game days. These were just some of the reasons they decided to choose neon for a more unique look and opted for a roof-top sign location for better visibility.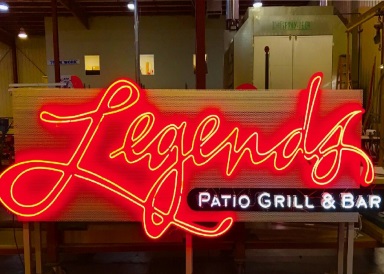 The double-face sign has a 10'-0'' w x 3'-2'' h perforated painted aluminum background with two sets of 4'-0'' h red "Legends" skeleton neon and two sets of 6'-0'' w flat routed aluminum with white "Patio Grill & Bar" vinyl/neon.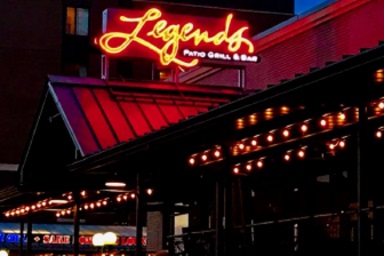 If you're in the market for neon signage for your business, call our sales team today at 402-346-5447. We'd love to create one-of-a-kind signage for your company that stands well above the rest.
POSTED IN: Neon, Exterior, Restaurant