Categories
Archive
4/22/2014
Everyday is Earth Day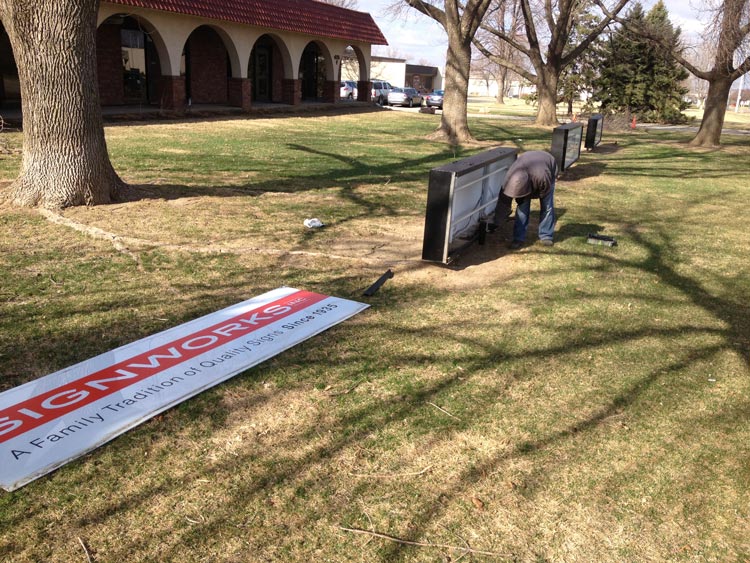 Spring cleaning is a dirty job but a compromise we all eagerly make to leave Winter behind—'in the dust'—if you will. It's a small gesture in exchange for longer days, warmer weather, and greener grass. Protecting your exterior signage by bringing it inside when the weather turns is not an option. Its job doesn't change with the solstice. Unfortunately for signage rain, sleet, snow, and wind are all in a days work and can take a heavy toll. Fortunately for you Signworks is here to help--safely and strategically bringing your sign back to life.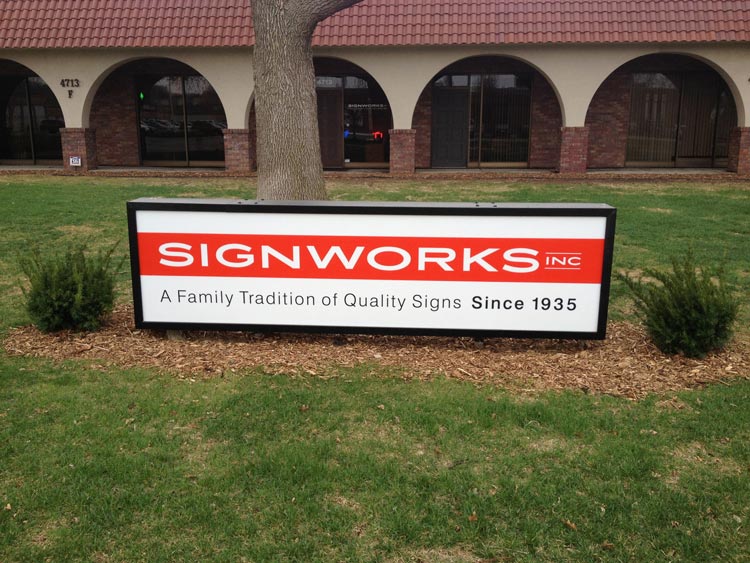 We often say that signage is the face of your business--it's the first impression to passersby and a powerful marketing investment. Why not take the opportunity to brighten its smile with a clean and properly maintained sign? Routine maintenance on your sign is a great way to maximize your investment and express the level of professionalism that your company promotes on the daily.
Contact Signworks, Inc. today at 402-346-5447 to schedule an appointment for repair and/or maintenance.
POSTED IN: What Makes Us Work, Exterior