Categories
Archive
10/26/2015
Building Signs in Omaha
Travel and Transport
Travel and Transport recently opened their Travel Design Lounge at the Shoppes of Legacy at 169th and West Center. Come Plan your next vacation while enjoying a delicious espresso, glass of wine or craft cocktail. Appetizers are also available including charcuterie and dips.
Signworks furnished and installed two new internally illuminated aluminum wall cabinets and two new non-illuminated aluminum cabinets on the south and east elevations of the building.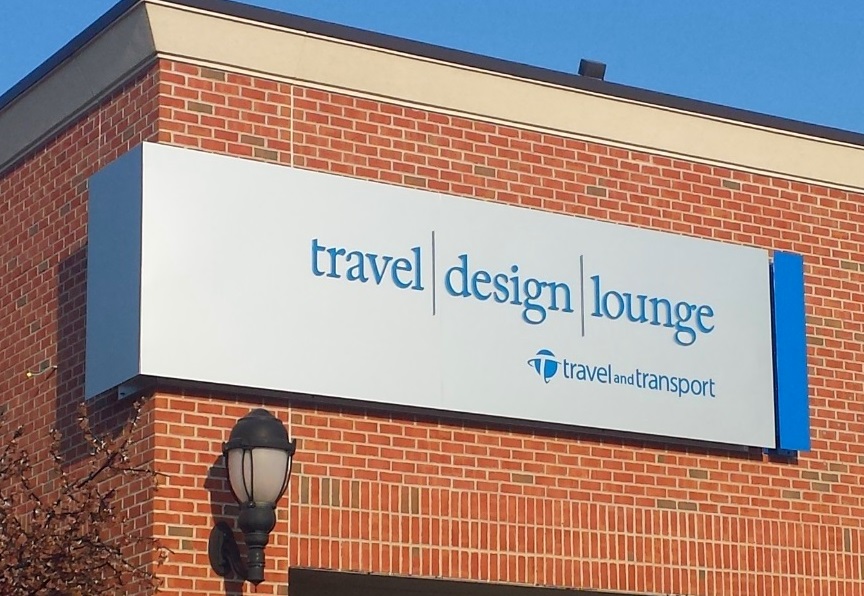 The "Travel Design Lounge" letters are routed with 1'' clear acrylic push-thrus with first surface blue vinyl and are illuminated with LEDs. The Travel and Transport logo is first surface vinyl.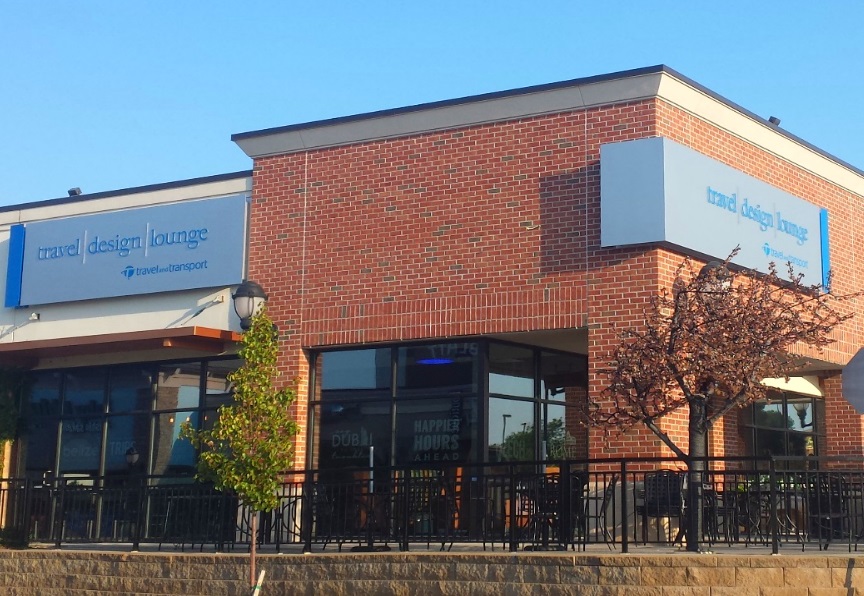 Brandeis
Omaha is known for incredible iconic signage, and we love being able to refurbish and bring them back to life. Some of our restoration projects include La Casa, Piccolo Pete's, Charlie Graham and Wolf Bros., just to name a few.

Recently, Tab Properties reached out to Signworks to re-illuminate and repair the Brandeis signage at 17th between Douglas and Farnam.

We removed the existing "Brandeis" building sign, epoxied the returns to the backs, added clips for support, and installed all new neon tube supportsand electrode caps. We then re-installed the sign and neon along with adding two transformer boxes.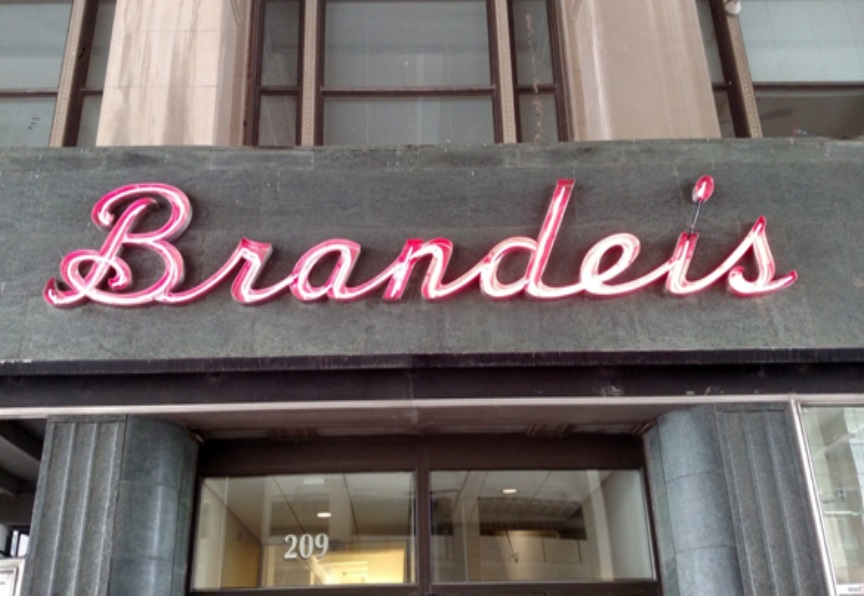 It now illuminated just like it did back in its prime in the 1940s and 1950s.

Hawley Orthodontics

The Orthodontics at 107 Highland street in Papillion recently changed their name and reached out to Signworks for assistance on changing their signs.

We removed the faces from the exterior north and south elevation walls, made new 3/16'' thick white acrylic and overlaid first surface "Hawley Orthodontics" vinyl graphics on the top.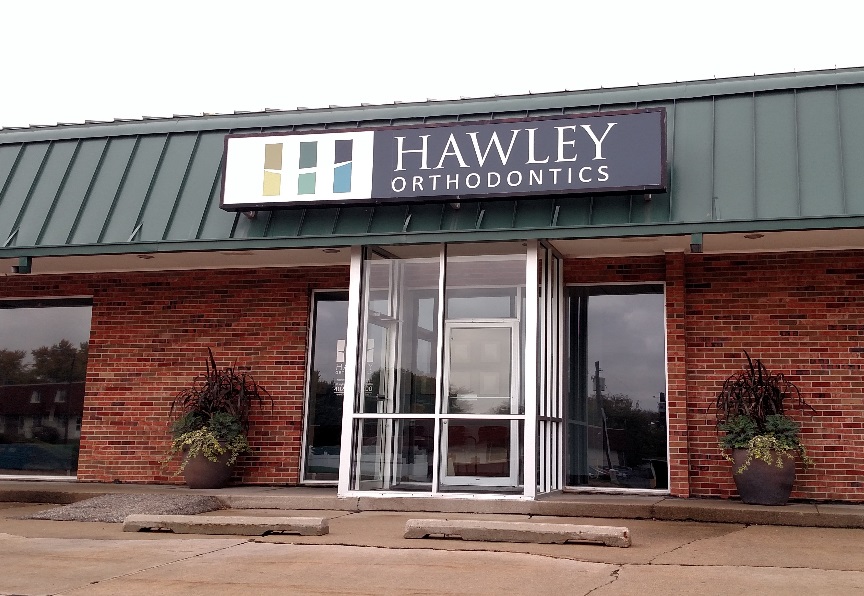 We also removed the faces on the double-face pole sign and overlaid first surface "Hawley Orthodontics" vinyl graphics on the top.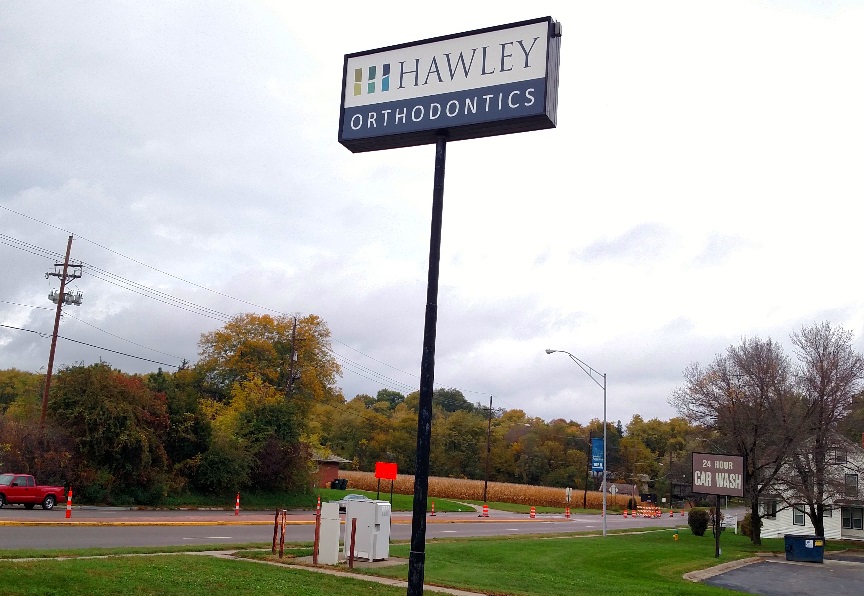 If you're in the market for a new sign or a restoration, call our sales team today at 402-346-5447.

POSTED IN: BSO, Dental, Dimensional, Exterior, Illuminated, Neon, Restoration, Services, Vinyl