Categories
Archive
8/28/2015
Building Signs in Omaha
Nelson Mandela
Nelson Mandela Elementary, at 30th and Curtis Avenue, is starting it's first school year. The new school in north Omaha, is committed to maximizing the educational success of all students and bridging learning and achievement gaps.
Signworks was pleased to team up with them to create a monument sign on their east elevation.

We fabricaetd a double-face 8'-10'' wide by 3'-5'' high and 1'-6'' deep aluminum painted cabinet with 1'-2'' to 3'' high letters backed with 3/16'' thick white plex. We overlayed first surface digitally printed vinyl for their logo.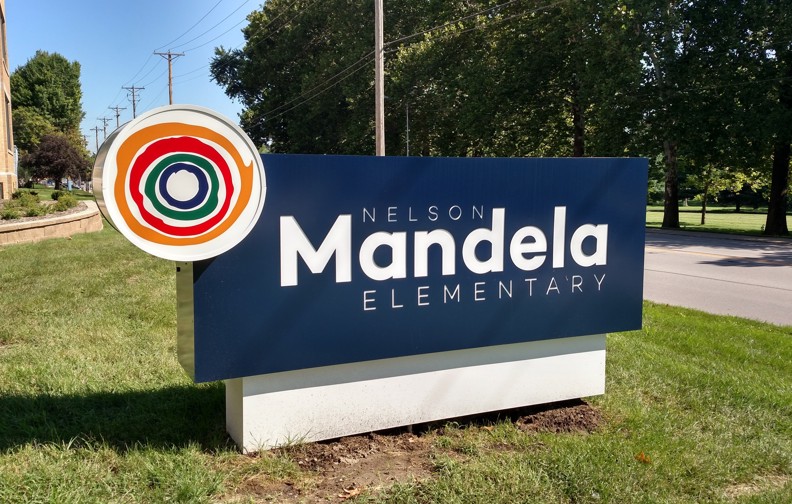 It was installed on two 3'' square tubes by 8'-8'' long support posts in 2'-0'' diameter by 4'-0'' deep concrete-filled footings.

Linseed Capital

The building at 719 South 75th Street also requsted a large monument sign to showcase their businesses.

Signworks furnished and installed one new double-face, non-illuminated and painted monument sign with white vinyl names and logos for Linseed Capital, Tethon 3D, and Racenote.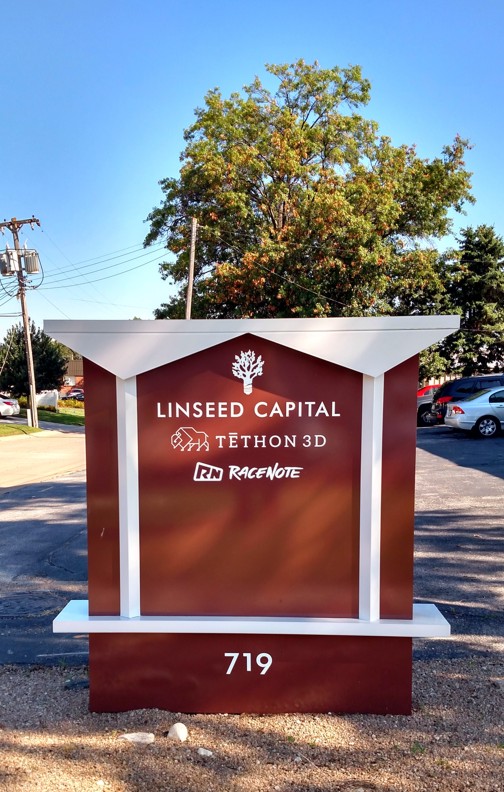 Midwestern Baptist Church

If your business or organization has great visibility from a major cross street in town, then you should definitely have a unique sign that is easy to read and draws potential clients/visitors in.

Midwestern Baptist Church has great visibility from 72nd street across from Creighton Prep high school. They had an existing white monument sign, but they wanted an upgrade.

Signworks fabricated a new double-face LED illuminated sign with a 2'' angle frame and a routed face that was painted. It was mounted on a 9'-4'' wide by 1'-4'' high and 1'-4'' deep painted aluminum base with concrete footing. You can also see how much the new sign pops to the on-coming 72nd street traffic.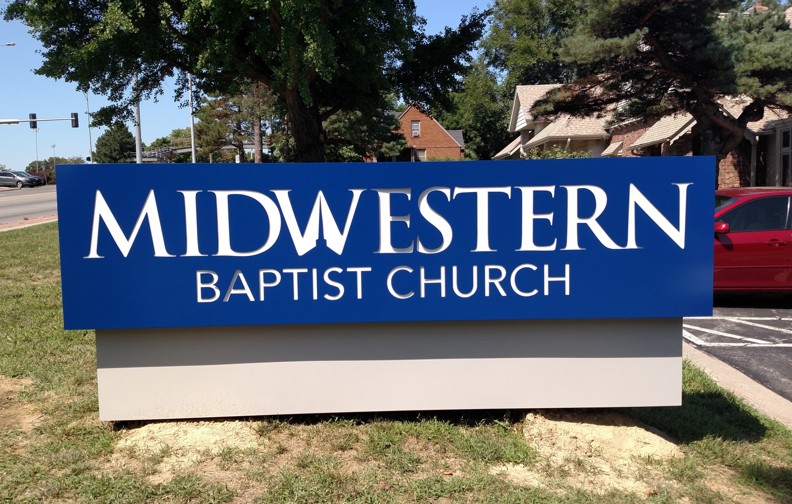 We also fabricated a 4'-8.5'' wide by 8'-0'' high and 3'' deep painted reverse channel aluminum cross for their west elevation and stud mounted it to their building.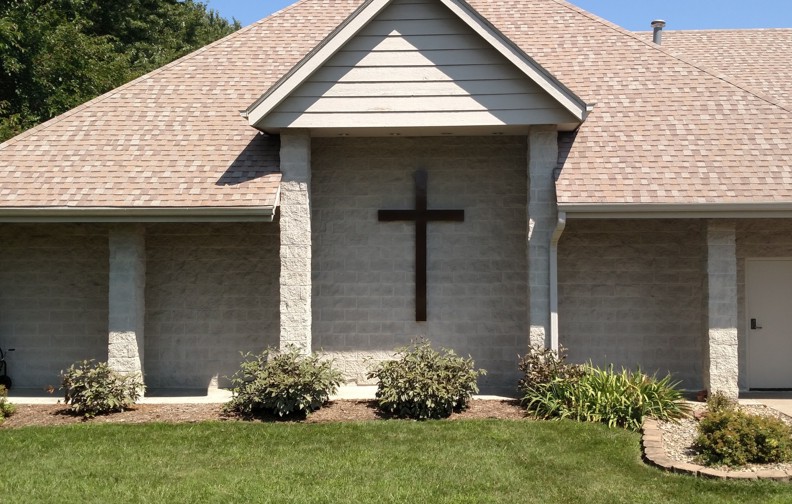 Innovative Dental

Interior signage is just as important as exterior signage, it's what greets your visitors at the door and provides a welcome environment. Many businesses are opting for reception signage, such as Innovative Dental.

Signworks furnished and installed one new set of flat cut out 1/4'' thick acrylic letters with a metallic silver finish, and large "idc" vinyl letters underneath providing even more dimension.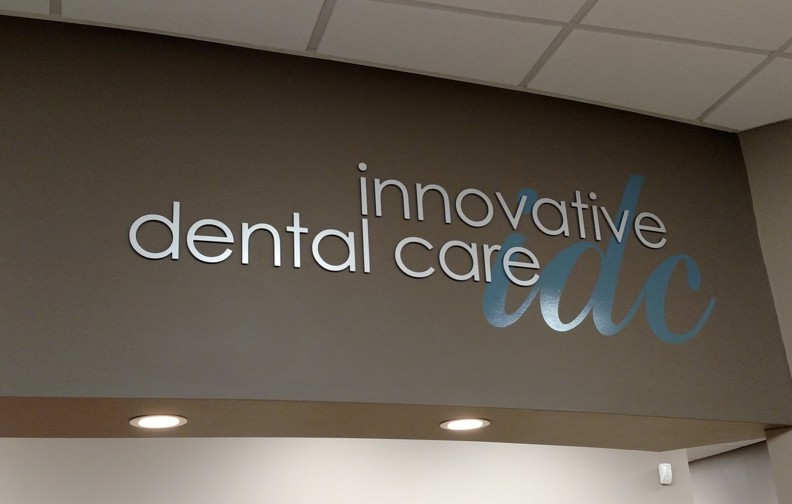 Hawley Orthodontics
Hawley Orthodontics, at 107 Highland Street in Papillion, also wanted to upgrade their reception area with custom signage.

Signworks furnished 1/4'' and 1/2'' thick flat cut out letters of "Hawley Orthodontics" and their unique and colorful logo.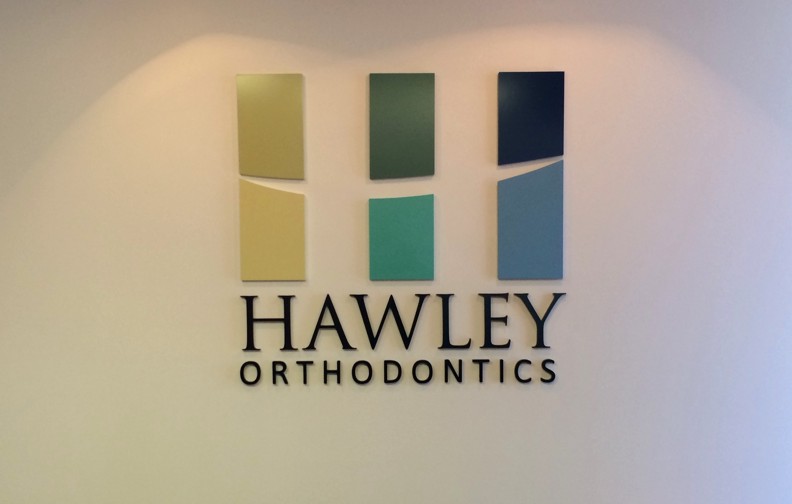 If you are looking for interior or exterior signage, call our sales team today at 402-346-5447.

POSTED IN: BSO, Churches, Vinyl, Reception Signage, Office, Monument, Interior, Exterior, Illuminated, Financial, Education, Dimensional, Dental