Categories
Archive
6/9/2015
Signworks & the CWS
College World Series preparation is in full force with signage needs, banners and promotional support. This year, we installed banners around TD Ameritrade Park and also along Abbott Drive.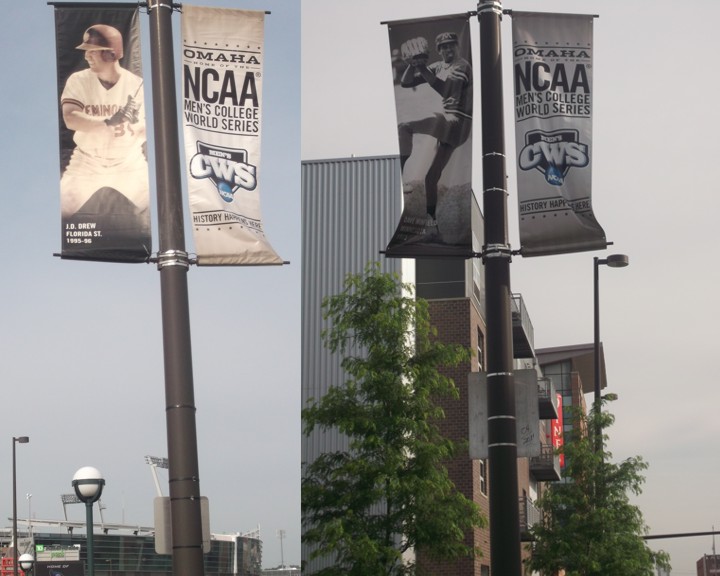 We also furnished a new plaque for the Road to Omaha statue at the entrance of TD Ameritrade Park.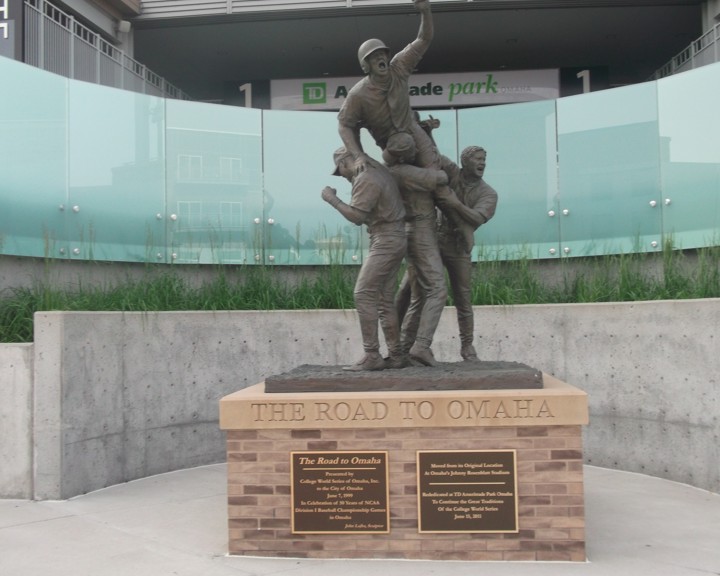 This reminds us of the olden days working at Rosenblatt for the big event. Every year, Signworks would cover up all local painted signage ads in the outfield including handling the Marlboro man. Do you remember this iconic sign? We were responsible for dismantling and storing it per the NCAA< and re-installing after the event was over. We have such fond memories of our time at Rosenblatt and our involvement with the CWS over the years.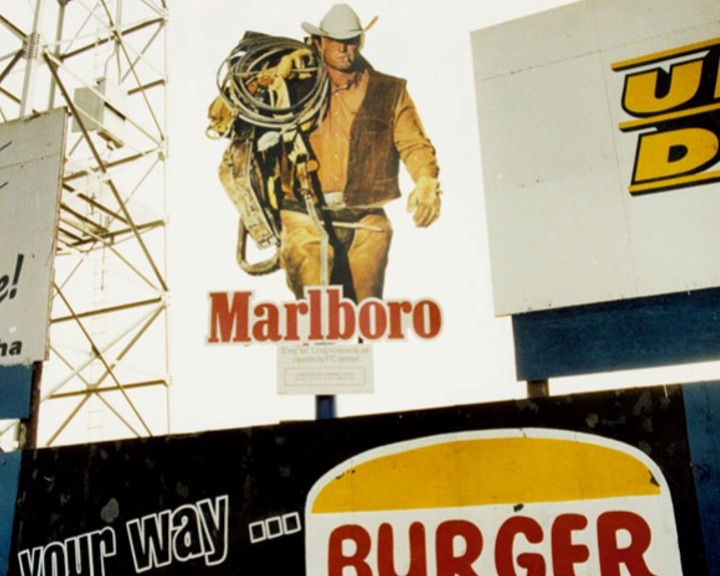 Good luck to all of the teams and welcome to all of the fans from around the country. We hope you have a great time in Omaha.
POSTED IN: Banners, What Makes Us Work