Categories
Archive
10/6/2017
Unique Diane's Tailoring Exterior Signage
The fine folks at Diane's Tailoring are celebrating 13 years and in honor of that we fabricated and installed a new illuminated channel cabinet reading "Diane's Tailoring" attached to a raceway at their new location, 825 Tara Plaza, in Papillion.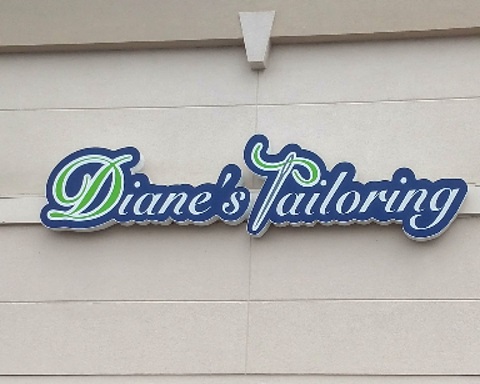 With homecoming and holiday parties around the corner, now would be a perfect time to go to Diane's Tailoring for all of your altering needs.
Check out their facebook page at facebook.com/DianesTailoring for more details on their services or call (402) 339-2189.
If you're in the market for new signage for your business before the start of winter, call our sales team today at (402) 346-5447.
POSTED IN: Exterior, Illuminated, Services