Categories
Archive
3/5/2014
Building Signs in Omaha

Central States
Signworks recently installed this monument sign at the Central States Building. The sign has a convex face that is routed from aluminum and backed with acrylic. It is illuminated with white led. Our design goal was to have the sign complement the landscape and architecture.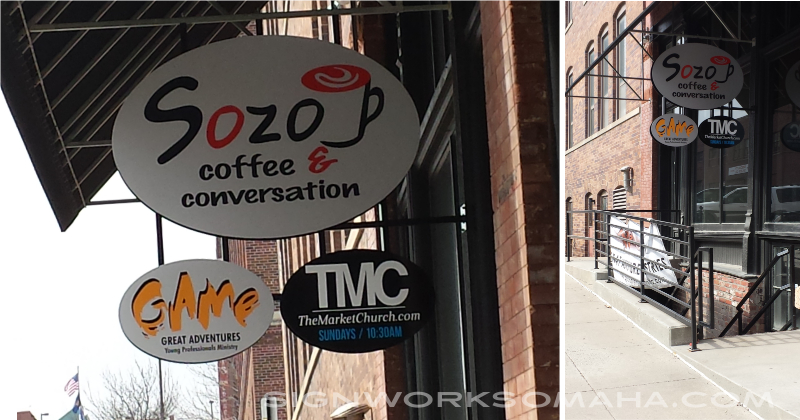 The Market Church
This wayfinding sign at The Market Church and Sozo Coffee is a double face projecting sign. It is non-illuminated and constructed from aluminum square tube and sign faces with vinyl overlays.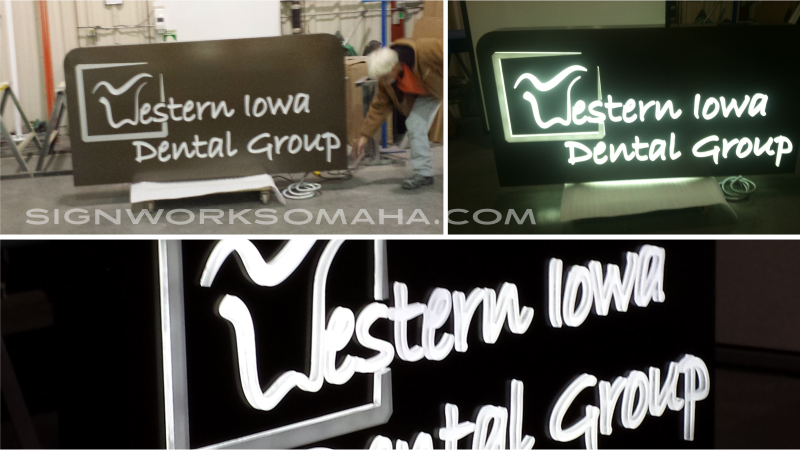 Western Iowa Dental Group
Here are a couple photos of the Western Iowa Dental Group monument sign headed out to be installed. You can see Joe putting the final touches on the sign as we test its illumination. This monument sign has 1" thick push through letters with an aluminum face. Push through letters are a great way to add visual interest and aesthetics to a sign.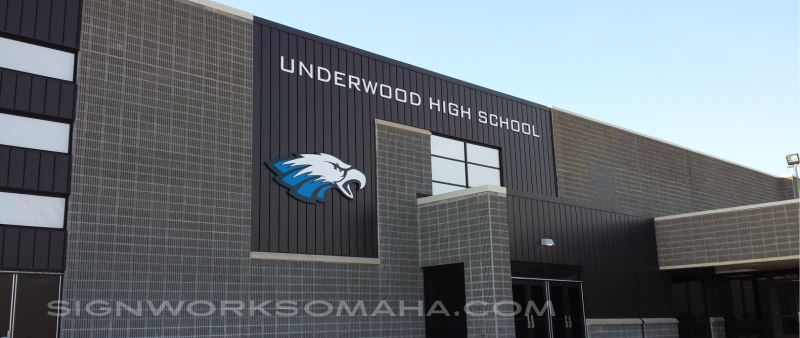 Underwood High School
This high school in Underwood, Iowa is home to a new set of FCO or flat cut out or dimensional letters. These letters were able to fit perfectly with the building's architectural facade to really make their mascot "pop" to maximize curb appeal.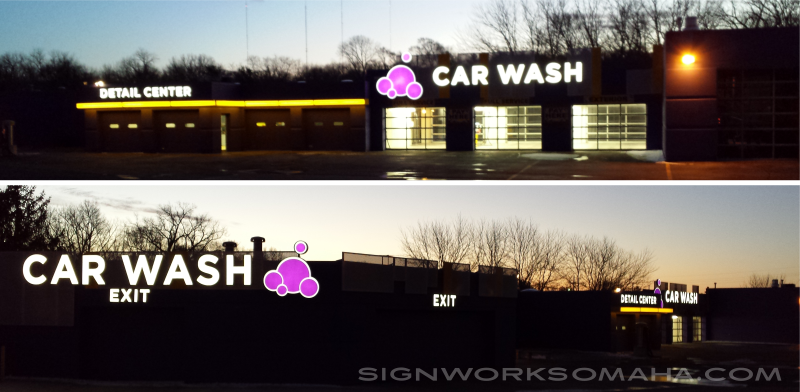 Auto Bathouse
This night view is part of the comprehensive package that Signworks recently installed at Auto Bathouse on North 90th Street in Omaha. It was featured in last week's recent project blog post and includes channel letters, bulletin panels and wall cabinets along with the yellow illuminated sign band.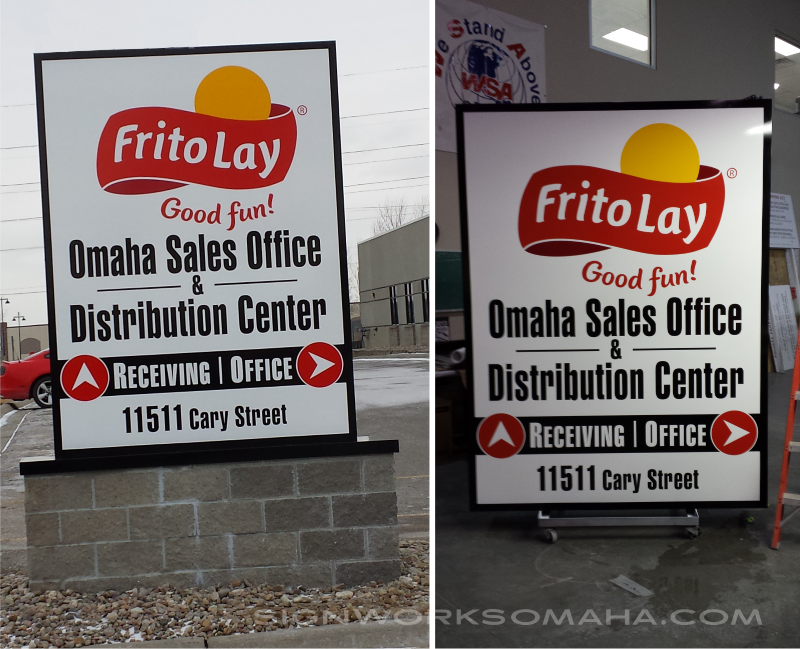 Frito Lay
This monument sign works as an identification and wayfinding sign for Frito Lay's Sales Office and Distribution Center. It is non-illuminated with vinyl letters on a masonry base.
Quality Signs of All Kinds
These are just a few of the projects that Signworks has been working on lately. Contact Signworks today at 402-346-5447 for your signage needs and keep up with our latest projects on facebook or here at signworksomaha.com
POSTED IN: Exterior, Monument, Projecting, Illuminated, Restaurant, Dental, Education, Services, Business Park