Categories
Archive
8/16/2017
Back to School Signage
It's officially time for back to school and although classrooms and schedules may be ready for students, is your facility?
Maybe your university has expanded substantially over the summer and you need additional way-finding signs for students to navigate the halls of a new building or area of the campus. Perhaps, your high school is looking to add recognition plaques or donor names at the football stadium or soccer field. You might be a new middle school or library who needs completely brand new signage or an elementary school whose exterior sign is in need of a refurbishment. Whatever you're looking for, Signworks is here to help!
We've had the privilege of working with many educational facilities in the metro and would love to assist yours.
Do Space is a one-stop shop for everything technology from a digital library and 3D printing lab, to educational classes for seniors and children. The second level is home to Metropolitan Community College.
Their location at 72nd and Dodge, the busiest intersection in Omaha, meant that they would have prime signage visbility. We wanted to ensure signs were vibrant and really stood out to the heavily trafficked streets nearby.
Signworks carefully worked on a strategic signage plan with the Do Space team adn they were very pleased with the end result.
We fabricated and installed two monument signs for their entrances.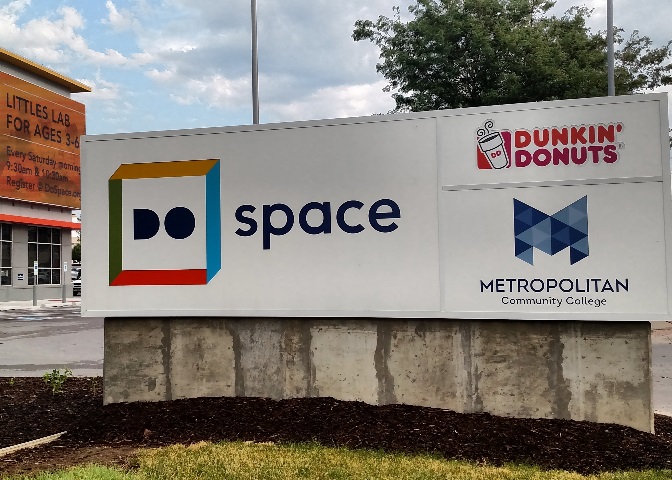 We furnished and installed a large Do Space vinyl logo over the main entry.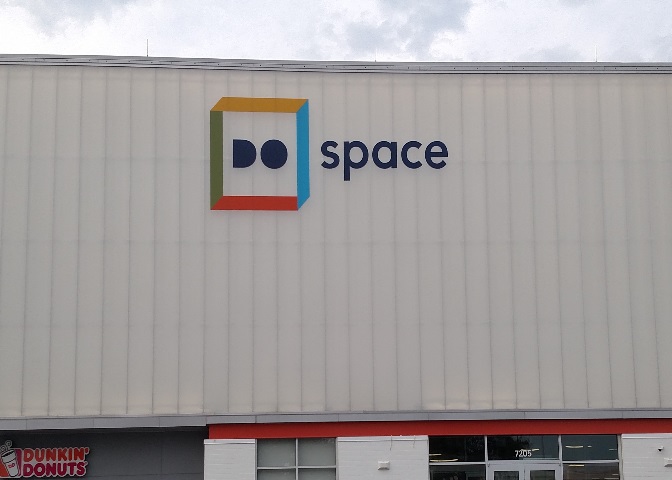 We added door/window vinyl along with custom parking signs.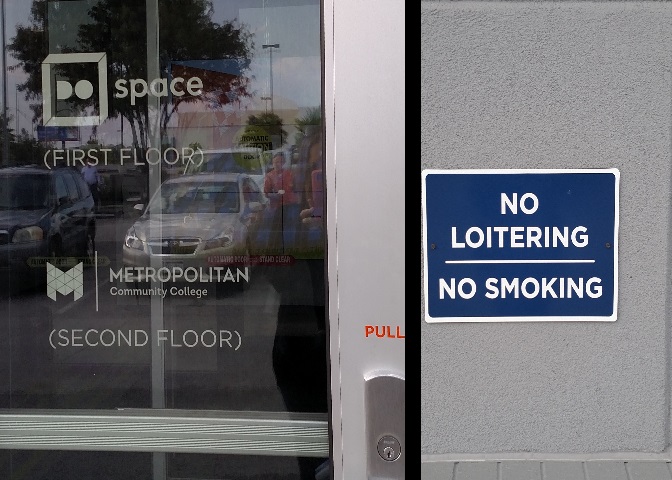 For the interior, we designed and fabricated everything uniquely custom to Do Space's needs, which meant we were able to get very creative. From ADA restroom and projecting signs, to window/door vinyl to flat cut out letters, every sign followed the Do Space branding and feel. We also added ADA signs to Metro's space.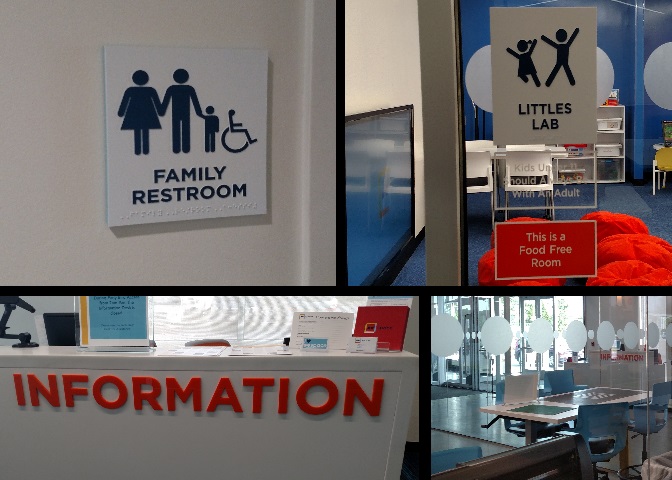 Most recently, we fabricated and installed two new faces for the existing pole sign, added vinyl decals and new LEDs to make the exterior pop even more from the busy intersection.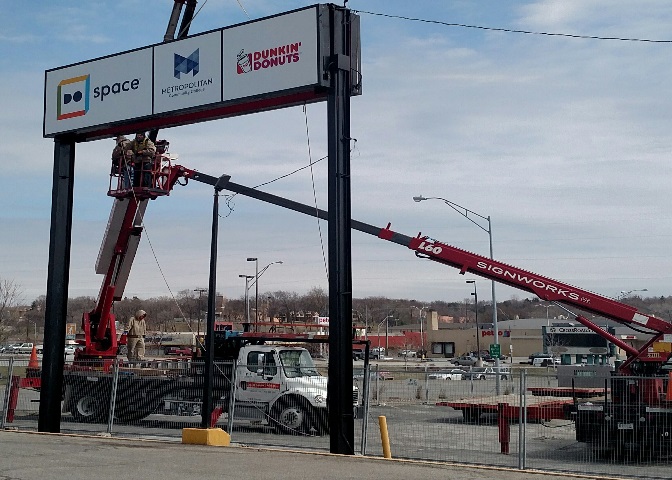 We have also done work for the beautiful Marian High School campus.
Two of the most recent projects we've worked on include fabricating and installing several way-finding signs to assist navigating the school grounds...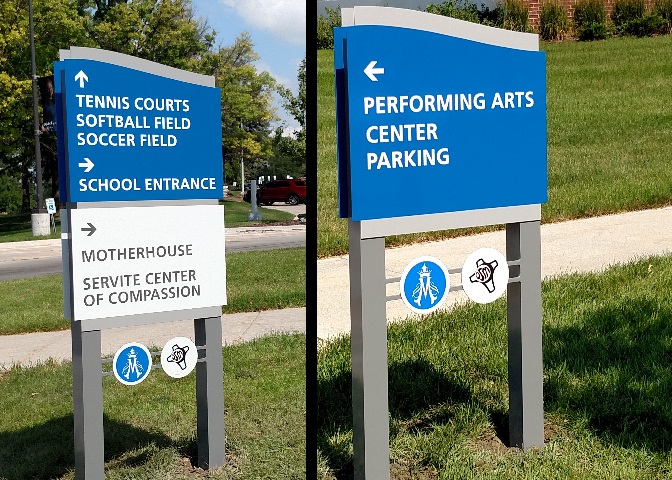 ...and fabricating and installing two monument signs for their main entrance.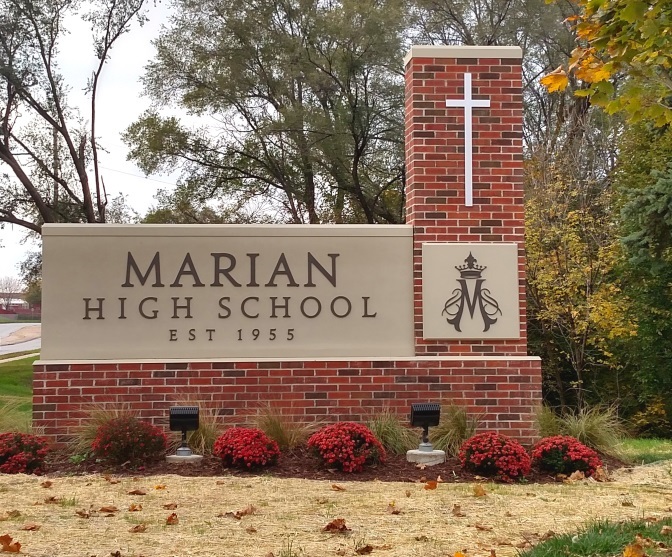 If you're in need of signage for your school or university, call our sales team today at 402-346-5447, we'd love to help your school's signage shine just in time for the beginning of the new school year.
POSTED IN: Exterior, Interior, Monument, Non-Illuminated, Non-Profit, Vinyl, Illuminated