Categories
Archive
7/26/2019
What Makes Us Work: Heidi Claussen
At Signworks, we recognize that every professional on our team is an important part of our success. There are many steps in the process of creating a great sign, and they all start with the design.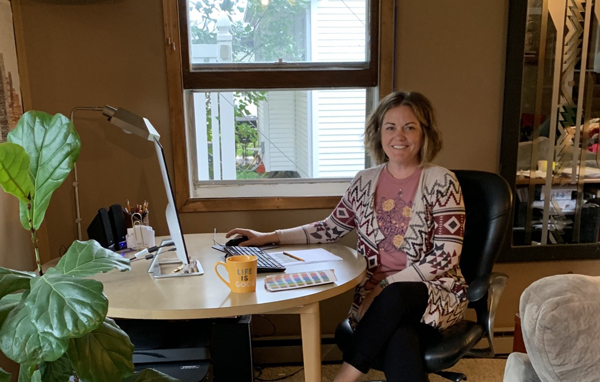 Heidi Claussen has been a designer at Signworks since 2005, and designing is her passion. Heidi started creating signs with markers and paper, completed an internship at a local sign shop in Norfolk, and graduated from Wayne State College in 2000 with a degree in graphic design.
"I love words, and using words to deliver a message," said Heidi. "I love that we get to take a project from conception to completion."
Heidi believes a sign is a gateway to what lies behind it, and the key to making people curious is a well-designed sign. Making a first impression is crucial and having a sign that is interesting and different is so important.
One of the things she enjoys the most about her job as a designer is working with people who are starting a business, or transforming their company's image. She loves to see the impact an effective sign can have on transforming a business or a neighborhood.
She believes that listening to a client is the most important key to creating a successful sign. Integrating what the clients wants and needs with their budget, timeline and available materials, and watching it develop into a sign they are proud of is a thrill for her.
When asked why she enjoys working as Signworks, Heidi said: "Signworks is special for many reasons, every department is filled with people who are the best in the industry. But mainly because of its history. It is remarkable to me that as a family-run company, it has thrived under the leadership of four generations of women. It makes me proud."
Heidi wants her clients to understand that when it comes to signs, anything is possible!
Heidi, thank you for being an important part of What Makes Us Work at Signworks!
Here are some of Heidi's favorite projects:
Cubby's – "We created the mural and window vinyl for the downtown location"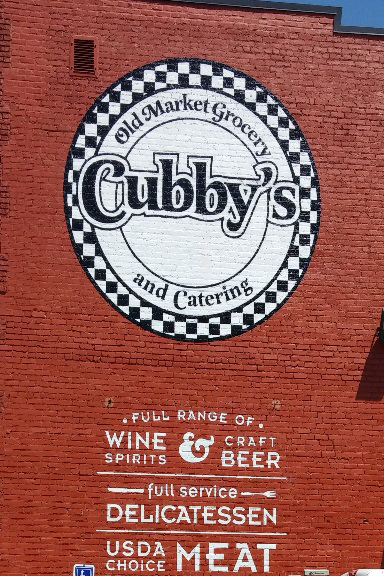 Parlour 1887 – "I enjoyed this project because we designed the logo to look like hair. I ended up becoming friends with the client which was a bonus!"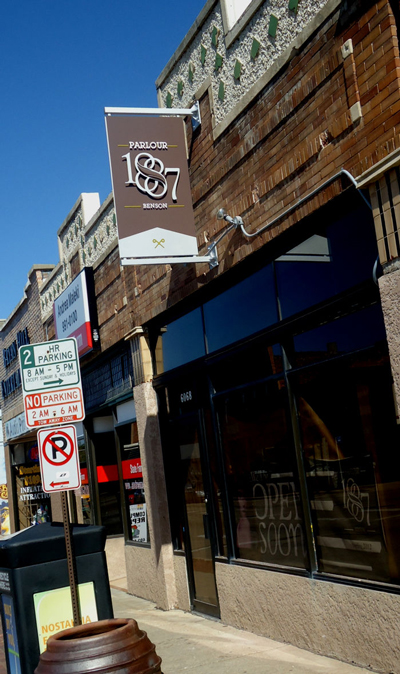 Legends – "I love this project because it is my own handwriting. We worked together on multiple designs, and they ended up choosing to use my handwriting as their logo!"
Igel – "This was fun because it was very spontaneous and quick, and the sign is very eye-catching on the hill."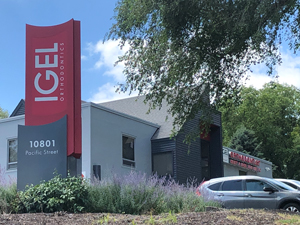 Wheatfields and Andres – "These are two of my favorite places to eat and I enjoyed working with them."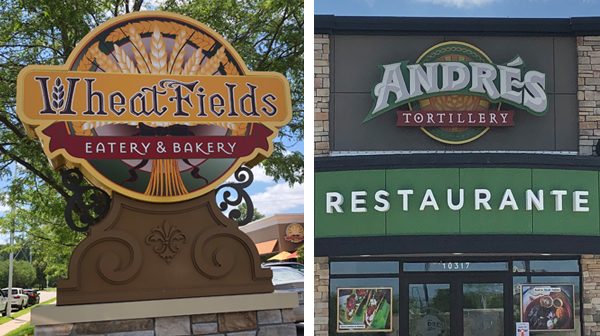 POSTED IN: What Makes Us Work