Categories
Archive
9/14/2016
Clarkson College Testimonial
Clarkson College reached out to Signworks for a double-face illuminated monument sign with an electronic message center.
We fabricated and installed an aluminum cabinet with routed "Clarkson College" letters and logo with 3/16'' thick white acrlyic and painted the main cabinet to match their PMS colors. We also provided a 16mm 4'-5'' high x 9'-3'' wide RGB LED electronic message center on a new brick foundation.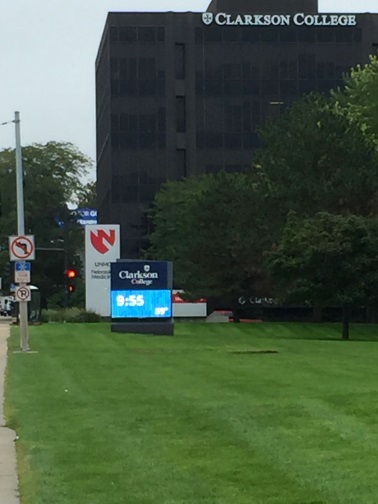 After the project was complete, Jina Paul-the director of marketing- said of her experience with Signworks, "They exceeded our expectations through their custom service and quality products. I'm impressed how they confidently take on the more difficult sign projects and are able to make what was thought as impossible become a reality. It has been a pleasure working with Rob Tomanek and we look forward to working with him in the future."
If you're in the market for exterior or interior signage, or perhaps an eye-catching electronic message center, call our sales team today at 402-346-5447.
POSTED IN: Education, Dimensional, Monument, Illuminated, Exterior, Message Center