Categories
Archive
11/19/2014
Interior Signage at Signworks
Winter has officially arrived, but that doesn't mean you have to leave your sign needs out in the cold. Signworks is still here for you all season long for both exterior and interior signage.
Now is a great time to focus on your business' interior, which can easily be forgotten in the hustle and bustle of the holidays. There are many types of interior signs that Signworks specialize in, and chances are you may need one of them, all of them or an upgrade.
Vinyl is a simple and easy way to accentuate your space and provide more information for your clientele such as hours, address and unique imagery. Vinyl copy, logo and graphics can be applied on doors, windows, walls and more in a variety of customized colors and shapes.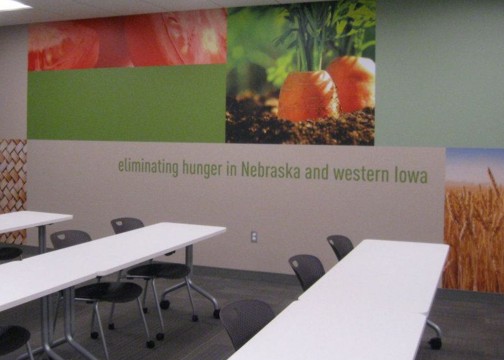 For a building with multiple businesses or a large campus, you may need way-finding signs, tenant signs or directories. Signworks has fabricated and installed many of these for some big names in the metro including American National Bank and the Pacific Hills Business Park. They can be standard, digital, or interactive. No matter which design you choose, they will be custom to match your distinguished brand.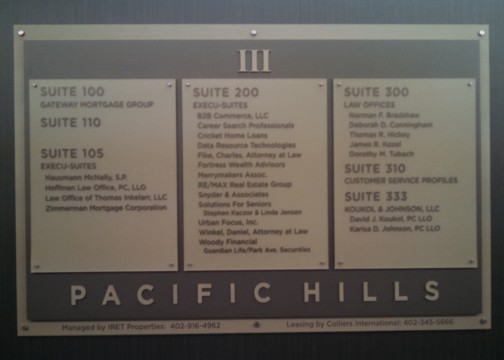 Signworks can also ensure that your building is ADA compliant. We have worked with many facilities in Omaha including Creighton University and Sterling Ridge Business Park to install signs for restrooms, stairs, classrooms, in case of fire and more.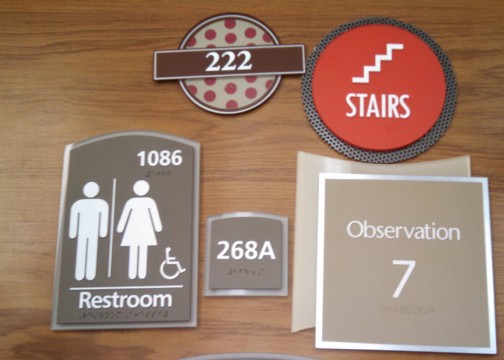 We have also fabricated and installed several lobby and interior wall signs for businesses such as Lineage and Lockwood Development. Whether large or small, illuminated or non-illuminated we'll ensure your sign stands out and is just as unique as your company and the people you serve.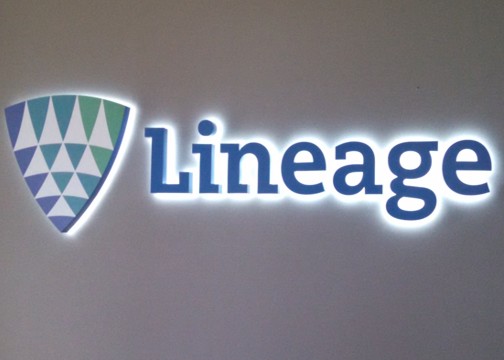 Finally, if you're looking to add just a bit of pizzazz to your space, we have the unique ideas you're looking for to set you apart.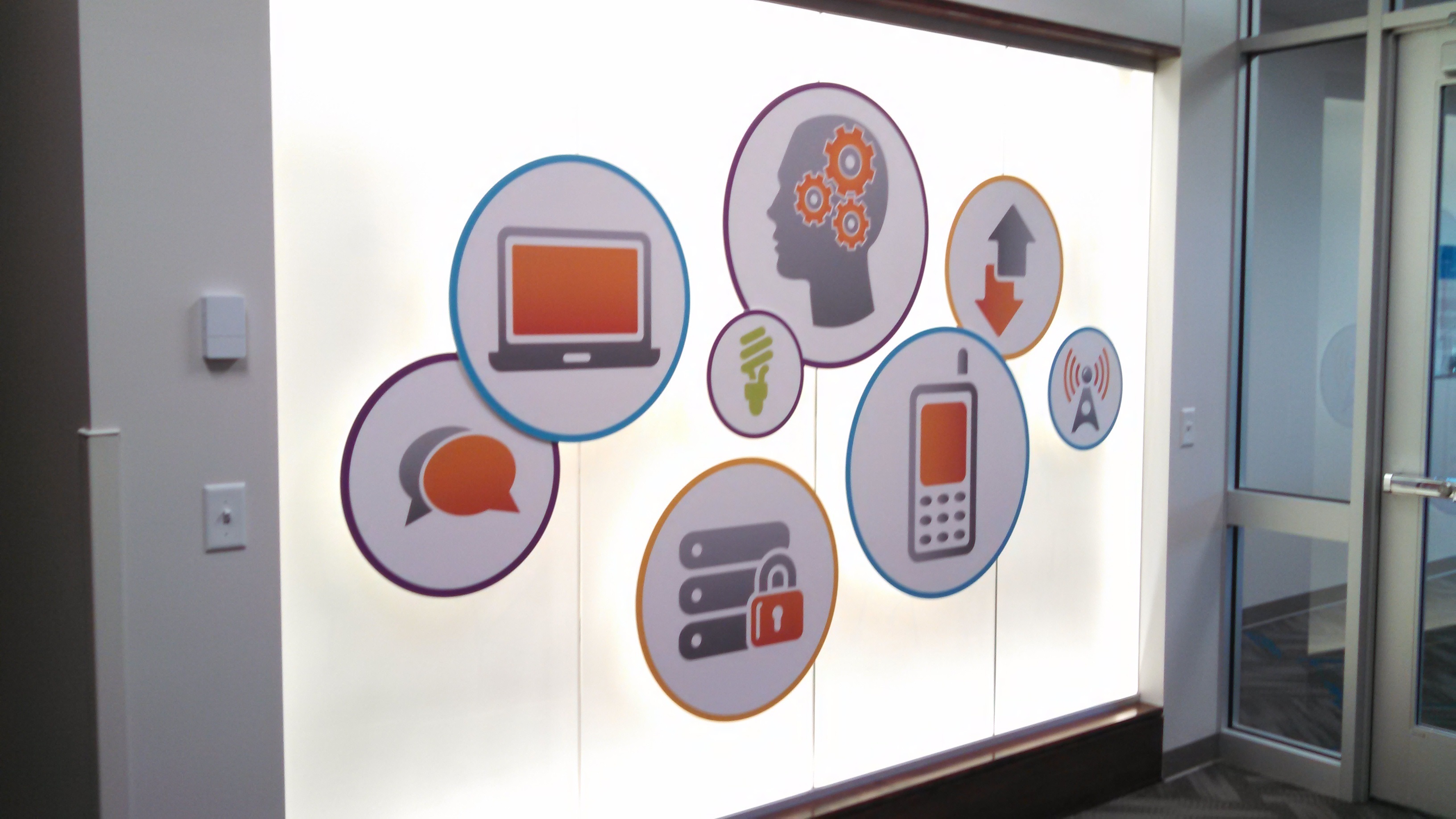 Whatever you're looking for, we're happy to accommodate. Exterior signs are just the beginning at Signworks and we'd love to discuss your interior signage needs. Call our sales team today at 402-346-5447.
POSTED IN: Non-Profit, Interior, Vinyl, Environmental Graphics, ADA, Illuminated, Channel, Education, Business Park