Categories
Archive
6/12/2013
So long Roberts. Hello Hiland!
See Signworks featured in the Omaha World Herald for participation in another exciting name change project. Long-time Signworks client--and we do mean long-time client--Roberts Dairy recently became Hiland Dairy.
"The old sign is one of the oldest existing ones on file for its maker, Signworks. Signworks vice president Gaby Ryan said it was installed in 1963, though it had a different logo and some more words then. Ryan still has the work order her great-grandmother filled out." -from the Omaha World Herald article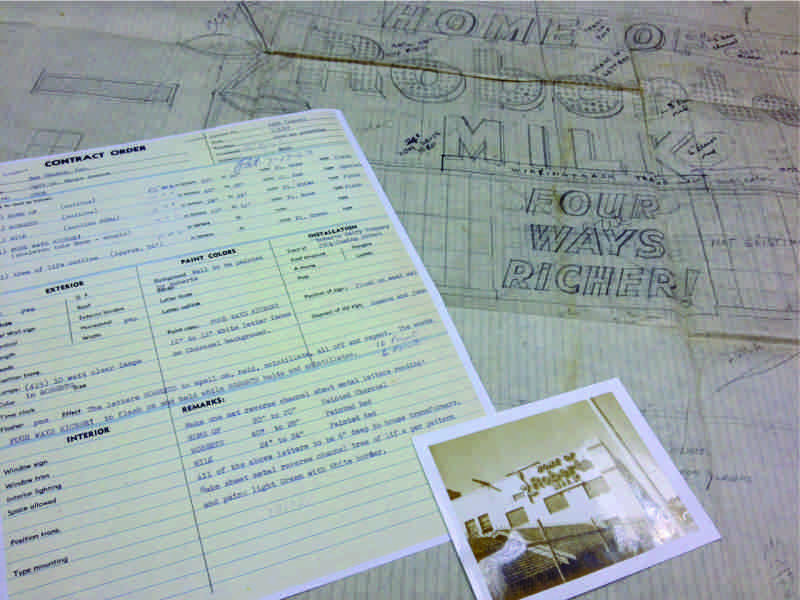 This a photo of the original work order, drawing and completion photo for the Roberts Milk project. The order was written July 3, 1963--almost exactly fifty years ago by Beth Aust, the grandmother of current owners Gaby Ryan and Mikaela Layson.
Thanks to Kathy Broniecki and her great team at Envoy, Inc. for the opportunity to collaborate on this project.
POSTED IN: Restoration, In the News, Exterior