Categories
Archive
5/1/2018
Trust the Professionals at Signworks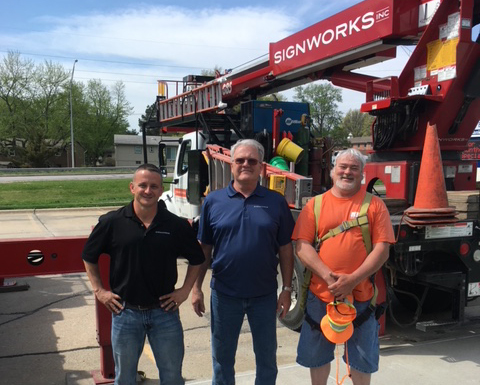 At Signworks, we know a sign is a reflection of your business. A well-crafted, quality sign is often the first impression of your business and we are committed to making sure your signage always looks its best.
Signworks has been making and servicing signs in the Omaha area since 1935. Our family-owned business has deep roots in this community, and we take great pride in every sign we create. Anything from neon and electronic message centers to monument signs and building signs. We rely on our decades of experience and expertise to produce and service high quality signs that showcase your business.
We know that you have a choice when it comes to signs, and trust is important to you. Whether you call Signworks to create a new sign or service an existing sign, you can trust that we will provide the highest quality service at the best value. Regular maintenance is necessary during the life of any sign, anything from replacing a burned-out lightbulb to repairs from wind and weather, to a new coat of paint. Our team of experienced professional service technicians will determine the most efficient way to make your sign look as good as new while providing the best value to our customers.
Our service team will choose from our multi-vehicle fleet to determine the most efficient strategy to service your sign in order to provide value and save you money.
There is no sign we can't service. From small interior signs to large exterior signs – neon, LED monument and building signs – Signworks will return your sign to perfect working condition. When you've been in the sign business as long as we have, you learn a lot about the value of a good sign for a business. You only have one chance to make a first impression, let the professionals at Signworks make sure it's a good one!
POSTED IN: Services