Categories
Archive
7/5/2012
Signworks in the news again!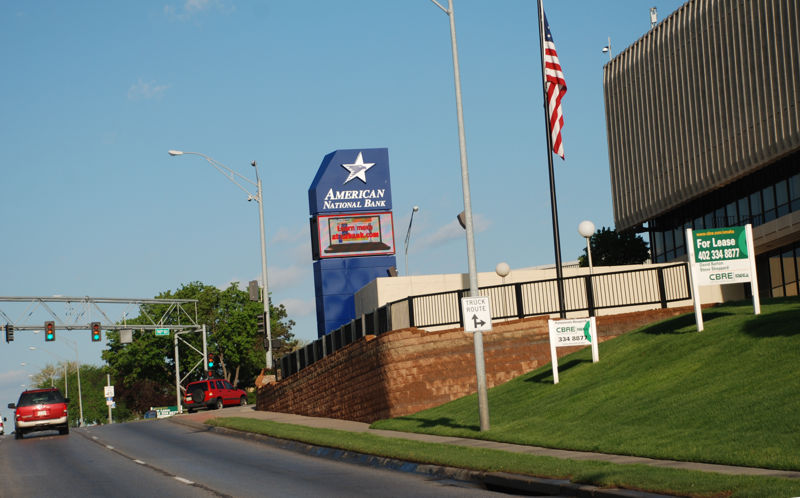 SIGNWORKS in The Midlands Business Journal (Omaha, NE)
The Midlands Business Journal
reached out to Signworks Vice President, Gaby Ryan for examples of how companies can use streetfront signage to effectively promote their businesses.
Electronic Message Centers
(
Digital Display Signs
) are proving to deliver a good return on investment. The technology continues to advance, making it easy and affordable for people to use this dynamic sign product that can virtually come alive to deliver vibrant, relevant and effective messages to passersby.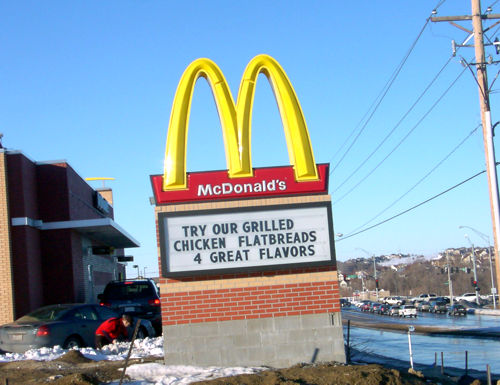 Marquee Signs
Traditional marquee signs like this one we installed in Omaha continue to offer their proven opportunity to be creative and drive local traffic.
Contact SIGNWORKS
Call us today (402-346-5447) to discuss a new sign package and increase Brand Equity using one of our many sign strategies. And like us on
Facebook
to keep up with trends in our industry!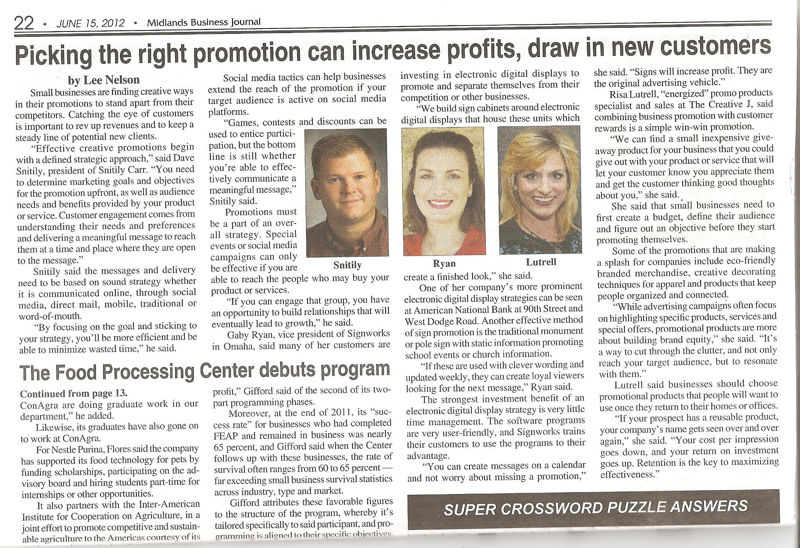 POSTED IN: Financial, Illuminated, Restaurant, In the News, Message Center, Exterior