Categories
Archive
7/14/2017
Iconic Landmark Signage
We are proud to be involved with projects for many of Omaha's iconic landmarks such as the Henry Doorly Zoo, Lauritzen Gardens, La Casa Pizza, and more.
Recently, we've been instrumental in assisting Joslyn Castle, at 3902 Davenport, with their new branding across the entire grounds.
An integral part of working on signage for this landmark is that they didn't want to take away from its rich history by being too flashy or large. So we designed the signage as more of a subtle touch and omage to the time period the Castle was built-in, making it appear as if it had been there for years.
We initially began with updating and adding interior signage including restroom, private, way-finding, and caution step up/down signs. The inside of the Castle has rich colors with dark wood doors, so we were careful to mimic that with our signs and make sure they blended in.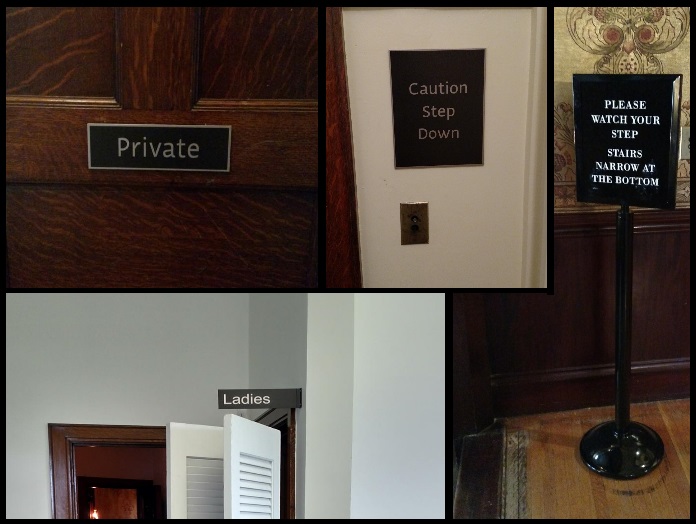 We then refurbished the exterior monument sign face including new paint and an updated vinyl logo to match their new branding.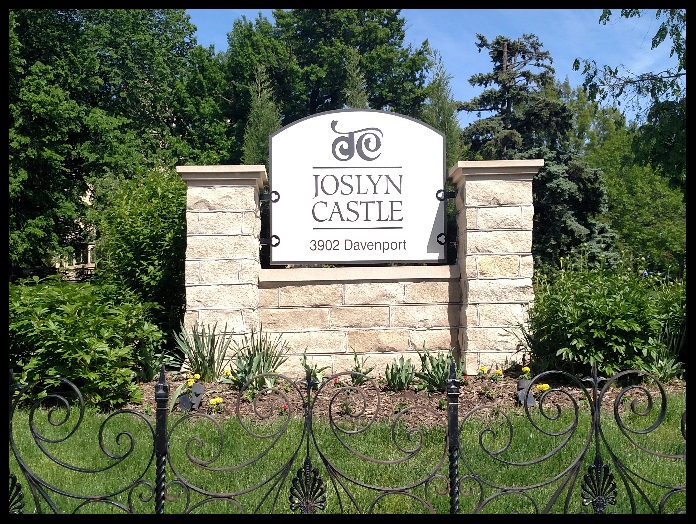 This year, we've focused on the exterior by fabricating and installing many way-finding, parking, and informational signs across the grounds.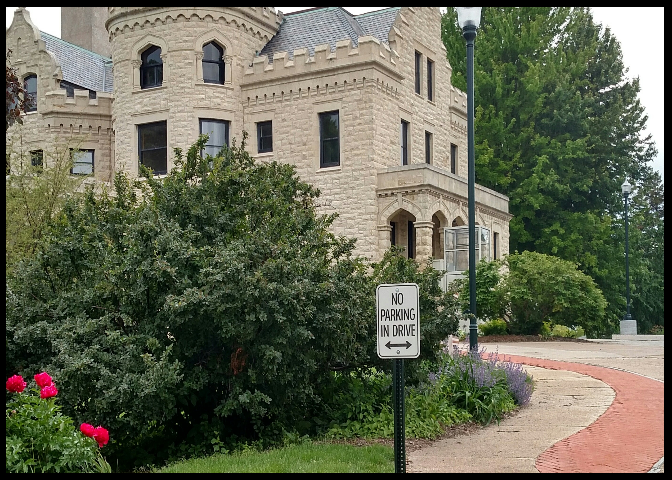 We are extremely excited about the two newest additions we designed and installed. The first is a sign-stand that sits on their front porch.
The Joslyn Castle was built in 1903. So we wanted to create a sign that reflected that time period. Anything modern would've looked out of place. We provided a rustic-colored sign stand and post adorned with designs at the top and bottom to match the detailed architecture of the front brick and door.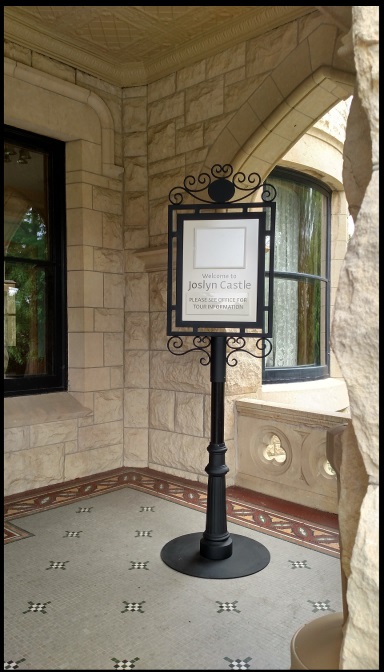 We also included an acrylic painted piece with vinyl, an 8 1/2'' x 11'' insert holder attached to it, and a magnetic acrylic piece that reads "Closed for Private Event" to hide the "Please See Office for Tour Information". This will be used for weddings, special Castle dinners, and holiday parties. For those events, the client would print their own insert for the holder to customize it.
The other sign is an etched plaque.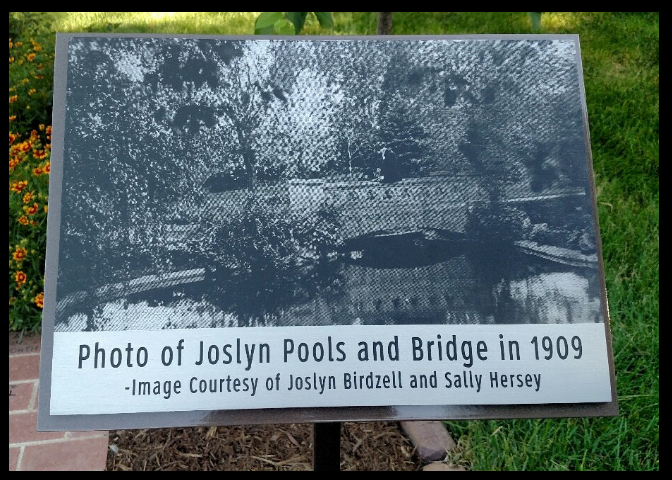 The Castle provided a nostalgic photo of the Joslyn pools and bridge from 1909. That photo was then etched on to 1/4'' thick stainless steel then mounted to a backer and post. We then installed the sign plaque near the garden area around the bridge.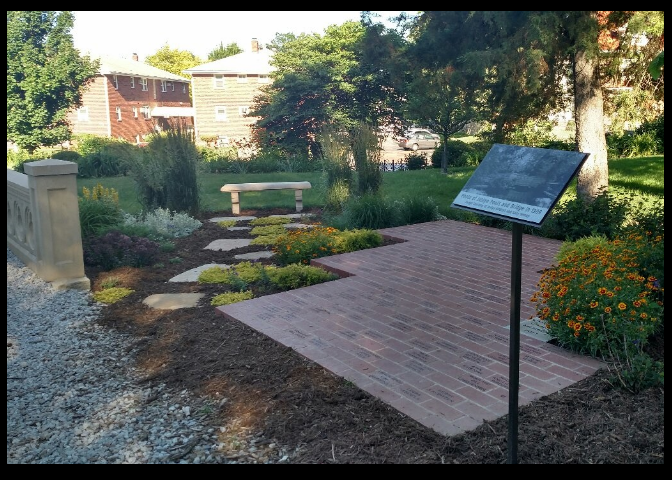 If you're part of an iconic land mark that needs exterior or interior signage, or if you're a business looking for updated or new signage, call our sales team today at 402-346-5447.
POSTED IN: Exterior, Interior, Monument, Non-Illuminated, Non-Profit, Restoration, Vinyl