Categories
Archive
4/4/2019
LaCasa West Project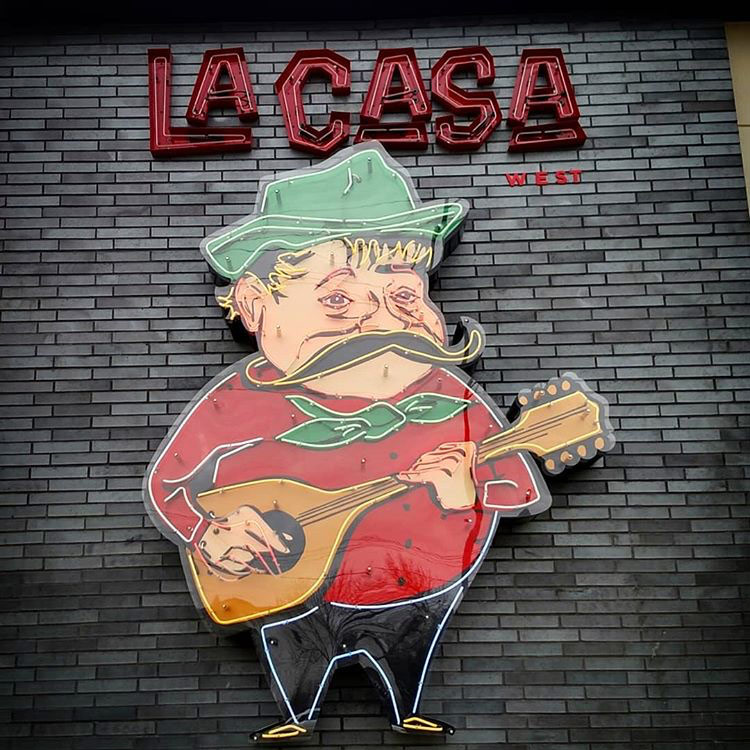 The Neon Peppi sign at LaCasa Pizzeria on Leavenworth St. is an Omaha icon.
Signworks was recently asked to replicate the iconic sign for the west Omaha location of the popular pizza place, located near 84th and Grover St.
We fabricated the hand-painted sign depicting Peppi with neo open-channel letters. The sign is a replica of the Leavenworth St. signs, measuring 10 feet tall with flashing neons to make the guitar-strumming hand. Dennis from our fabricator team hand-rolled and bent every edge of the sign because it wouldn't be done by machines. This sign hangs on the east side of the restaurant.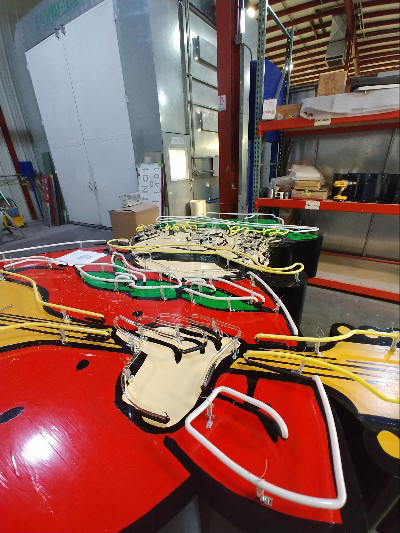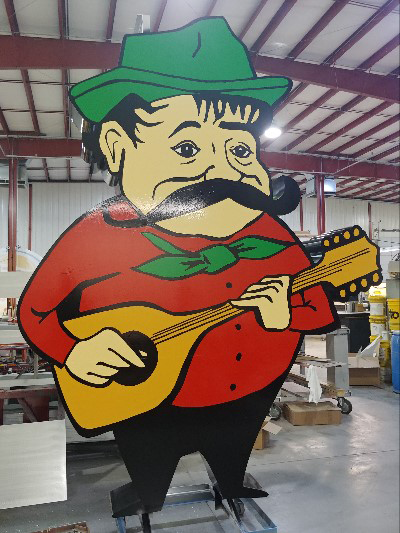 Halo-lit reverse channel letters were made for the west side of the building.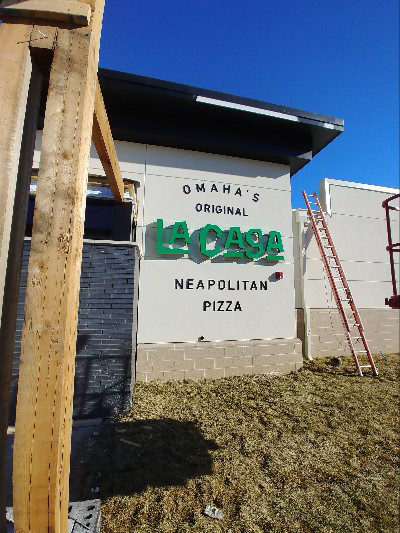 In addition to the exterior signs, we also made neon signs for the dine-in and take-out counters. These hang from custom mounts from the ceiling.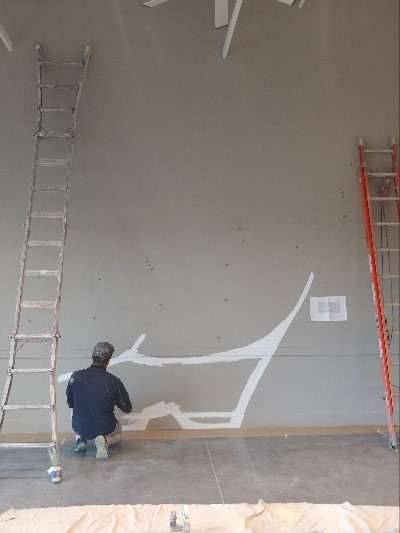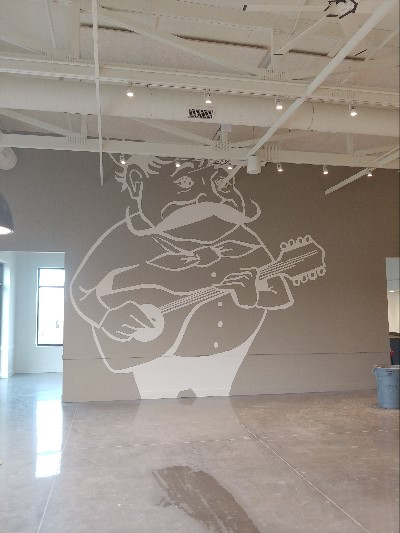 And finally, we hand-painted a 15'-0" mural of the iconic Peppi in the main dining room of the restaurant.
We love being involved with projects designed to preserve the history and character of Omaha. If you haven't been to the west Omaha location you need to make a visit!