Categories
Archive
6/13/2019
Methodist Mobile Mammogram Unit
Over the years, Signworks Inc. has created and installed signs for many different types of buildings and structures, interior and exterior, and now we can add a mobile medical facility to the list.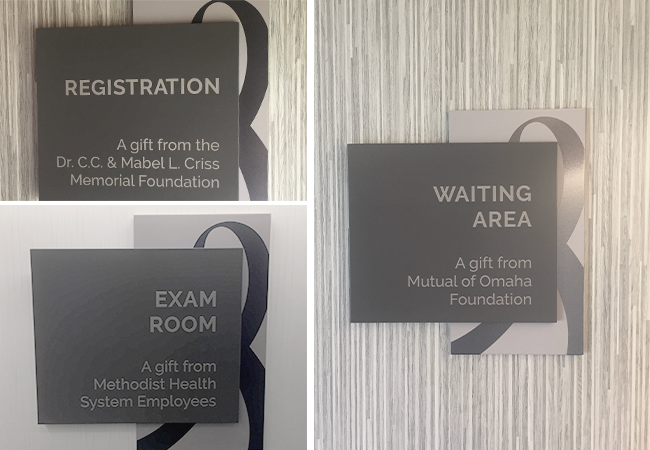 Signworks has been involved with many signage projects for the Methodist Hospital Foundation, including a donor wall for an outdoor dining terrace at Methodist Hospital. They contacted us recently to help with one their latest projects – a mobile mammography unit, housed in an RV. It is the region's only 3-D mobile mammography coach.
From the inside, the facility looks like a typical medical office, and visitors can easily forget they are in a mobile facility. We installed the signage for the exam rooms as well as the waiting and registration areas. Donor plaques honoring the businesses and community members who contributed to make the unit possible were also part of this project.

Since opening, more than 500 screenings have taken place at 37 different visits in the mobile mammography unit. One in four of the women who have visited have received their first mammogram. The unit is serving women who might otherwise go unscreened, and it has filled a tremendous need in our community.
You can learn more about the mobile mammogram unit, and see the amazing transformation of the RV HERE. We enjoyed working with the Methodist Hospital Foundation on this amazing project!
POSTED IN: Healthcare