Categories
Archive
4/25/2014
Neon at Signworks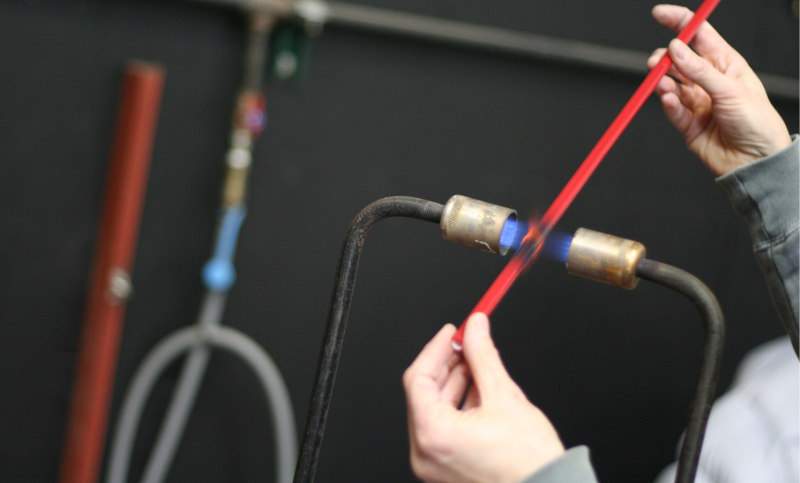 Signworks' in-house neon bender, Karen Chaka, preparing to bend neon glass
Neon is Alive and Well!
Today in our shop we are constructing a 2 1/2" deep illuminated sign cabinet with a routed face and push thru letters for a beautiful new space in downtown Omaha. This is a sleek and frankly --until just recently-- unheard of option for wall signage. LED illumination has given our industry an entirely new dimension when it comes to sign customization. While we fully embrace the technological advancements before us we keep the tried and true methods in our realm.
A time and place for Neon
Vintage signs, whether they are handpainted murals or classic skeleton neon projecting signs, are seeing a resurgence in interest and appreciation. There is a trend toward repurposing existing materials, methods and techniques. Recognizing the vast diversity of sign capabilities is important in representing your style.
Call Signworks today!
To learn more about how we can diversify your image contact Signworks at 402-346-5447.
POSTED IN: Neon