Categories
Archive
1/30/2014
More COR-TEN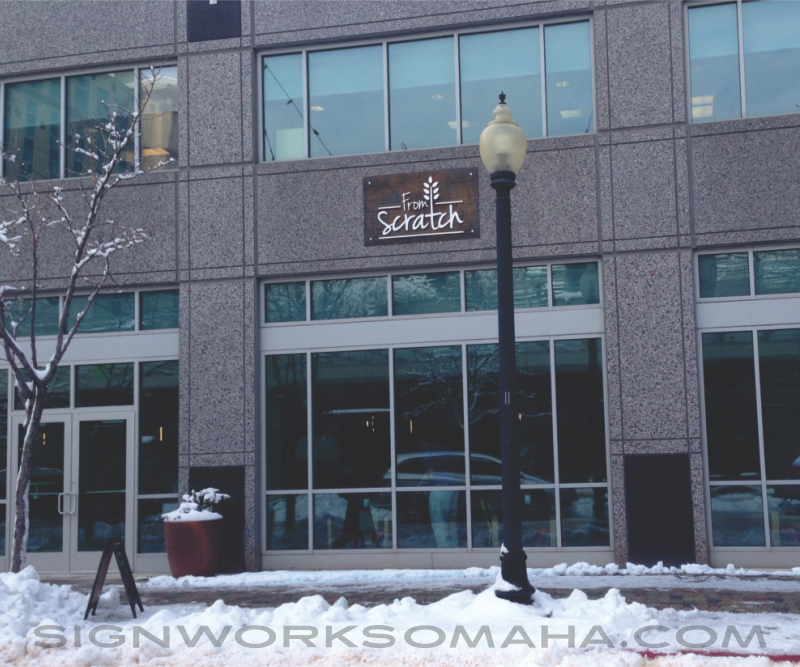 Here is another sign application that follows up our blog post about COR-TEN steel. This restaurant, From Scratch in Salt Lake City, Utah contacted Signworks to fabricate this beautiful sign capturing the look and feel of their restaurant's interior.
COR-Ten, or weathered steel, is a great product to consider when you are searching for that perfect sign element.
Call Signworks today
Let our sign representatives help you find your perfect sign material. Call us at 402-346-5447 or email us here.
POSTED IN: What Makes Us Work, Exterior