Categories
Archive
10/21/2015
Life Outside of the Cabinet
Omaha's Henry Doorly Zoo continues to uphold its well-earned status as one of the leading zoos in the United States. It is through no lack of effort on their part. There is always something new and exciting happening at the zoo that draws people from around the world and brings local people back time and again. It is always an absolute pleasure when Signworks has the opportunity to be included in the creation of one of these grandscapes. Phase One of the African Grasslands, featuring elephants, giraffes, antelope, wild dogs plus a lodge, has opened.
Signworks was commissioned by one of its most esteemed clients to fabricate a custom 14' x 17' chandelier, as well as 23 custom wall sconces for the lodge's interior.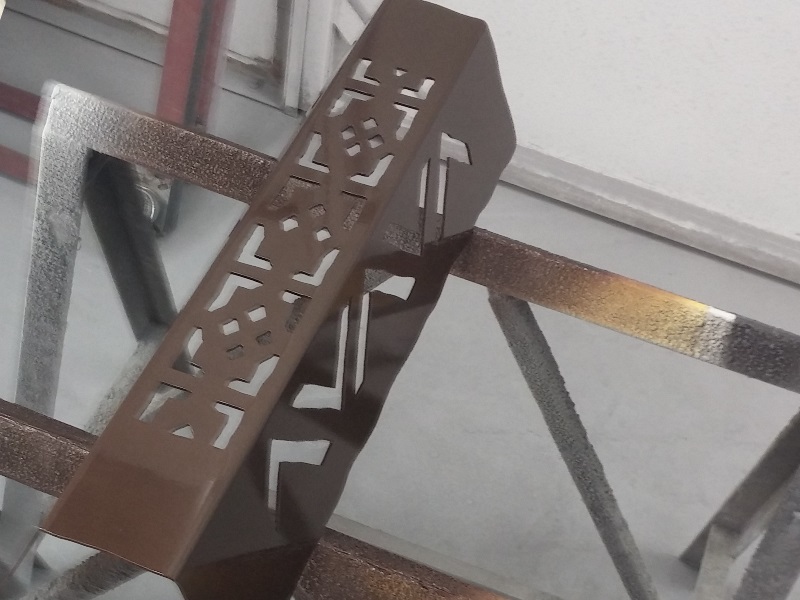 We worked from Smith Bourne's initial sketches, concepts and vision to implement our generations-old sign manufacturing experience. Once we were able to assign materials such as the aluminum rod and flat bar frame, we moved to finer details. The water-jet cut plate aluminum for the sconces and blades were digitally drawn to produce an antiquated appearance. This effect combined with the textured bronze paint application gives the appearance of aged wrought iron but has the lightweight appeal and sustainability of aluminum.
This project gave Signworks the opportunity to pull together as a team and coordinate these intricacies. We playfully compared the construction of the chandelier to a massive Tinker Toy.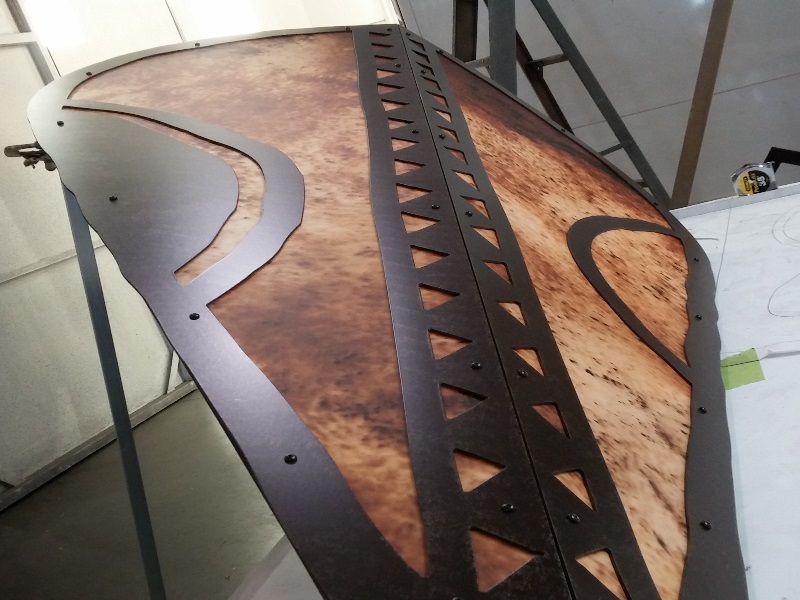 The goal of the blades of the chandelier portion was to simulate a stretched buckskin appearance. Through trial, error and industry expertise, Signworks was able to successfully achieve this authenticity by printing a graphic image directly to ivory acrylic mounted to the aluminum frame. The project is illuminated with the latest in LED technology that creates a saturated illumination using a circuit board rather than the typical pinpoint lighting effect. This product also allows the zoo to control the light intensity.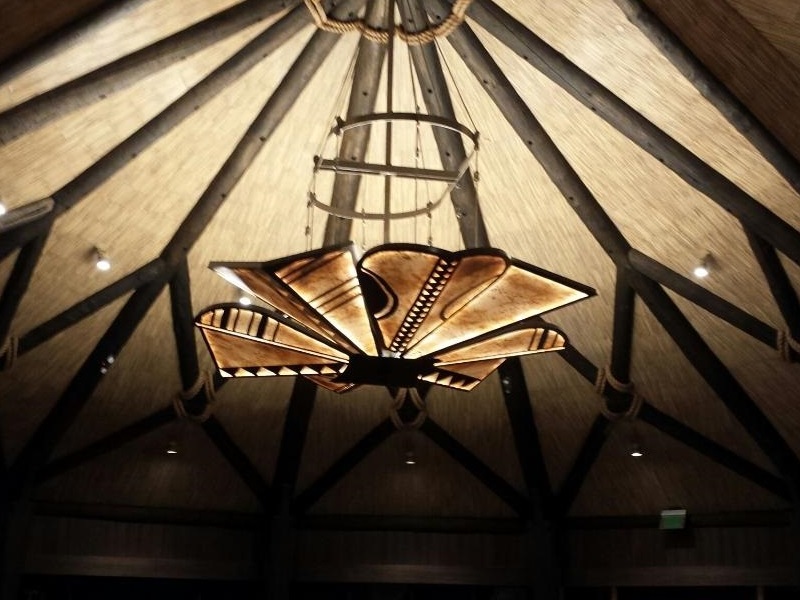 Signworks partnered with Baxter Kenworthy Electric, Hempel Sheet Metal and Renze Display to bring Smith Bourne's vision for the African Grasslands to life.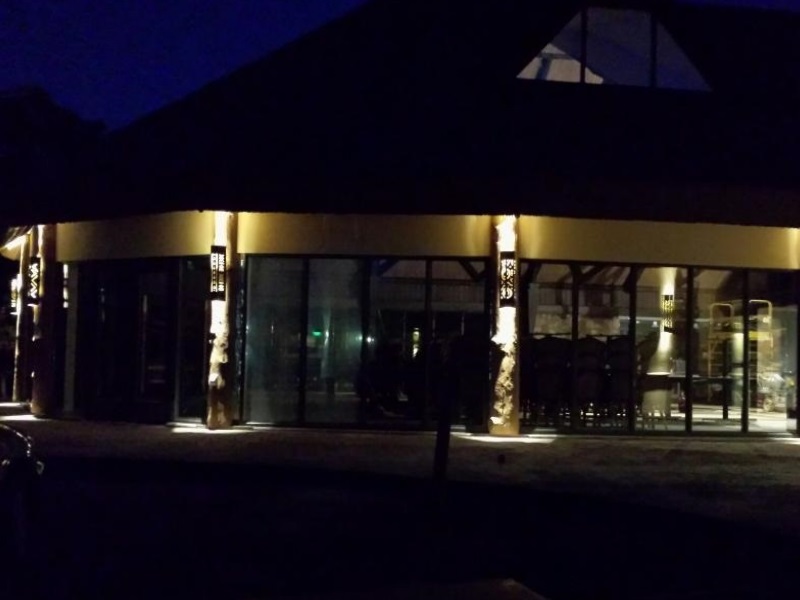 This is a great example of how rethinking sign fabrication methods can sometimes allow us to forgo words and typical wayfinding to contribute to the creation of an actual environment. Environmental graphics give us an opportunity to think outside of the box—or what signmakers call--the cabinet! Engaging our experience and passion for signs is one of the things that keeps Signworks a leader in the industry. Once again, Signworks is indeed 'more than neon'.
POSTED IN: Environmental Graphics, Exterior, Interior, Illuminated, Entertainment