Categories
Archive
12/11/2013
Building Signs in Omaha

Christian Brothers Automotive
Signworks recently installed signage at Christian Brothers Automotive's new location by installing a comprehensive sign package. Their signage includes three sets of exterior LED channel letters and logos, flat cut-out (FCO) address numbers and interior FCO letters and logo. Congratulations to Christian Brothers Automotive on their new location here in Omaha.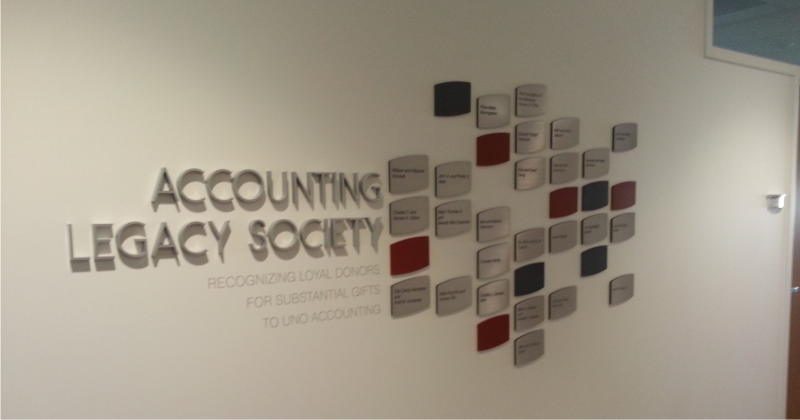 UNO Mammel Hall
This interior donor wall at the University of Omaha's Mammel Hall consists of cast aluminum letters, cast plaques, acrylic plaques and vinyl letters. The design of the wall gives the Accounting Legacy Society the opportunity to expand when necessary and matches existing interior colors.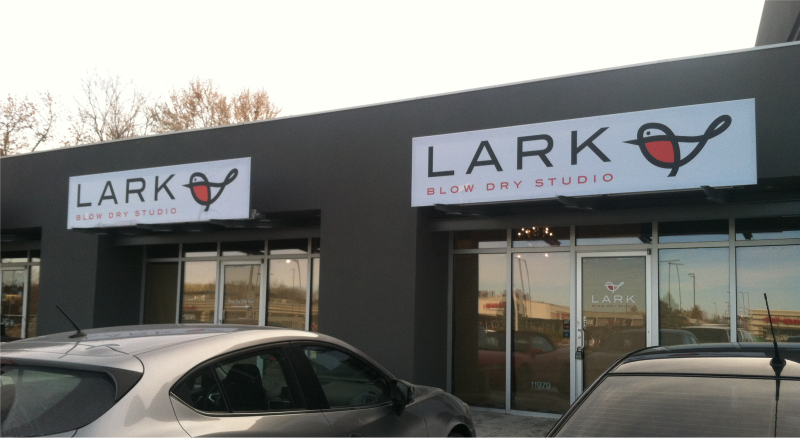 Lark Blow Dry Studio
Signworks had the opportunity to work with the owner of this new salon near 120th and Blondo. These signs are acrylic panels with vinyl copy. Congratulations to Lark Blow Dry Studio on this exciting venture and best of luck at your grand opening next week.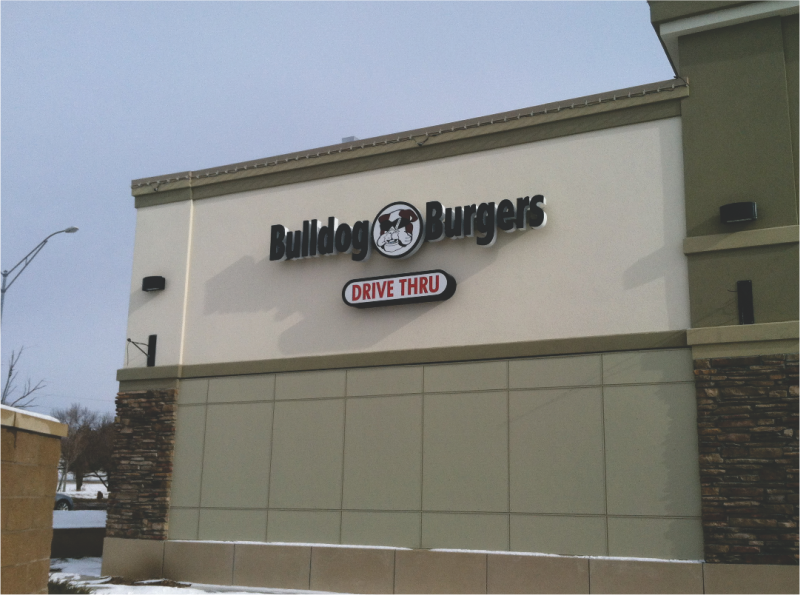 Bulldog Burgers
These LED channel letters and cabinets are the new signage at Bulldog Burgers' Drive Thru on Fort St in Omaha. These letters act as a beacon for amazing burgers.
Quality Signs of All Kinds
These are just a few of the projects Signworks has been working on lately. Call Signworks today at 402-346-5447 for your signage needs and keep up with our latest projects on facebook, twitter and linkedin.
POSTED IN: Exterior, Interior, Illuminated, Channel, Dimensional, Interior, Restaurant, Financial, Services, BSO