Categories
Archive
1/26/2015
Signworks Makes Its Mark on Highway 370
Another area of massive growth is along Highway 370 between 72nd and 84th. Signworks was hired by SAC Federal Credit Union, located at 72nd and Highway 370, to develop, fabricate and install exterior and interior signage for their corporate headquarters.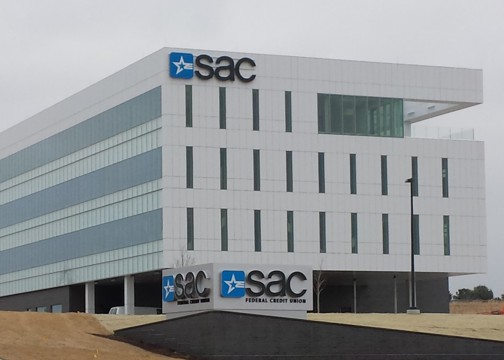 Signworks collaborated with SAC Federal Credit Union's architect, LAD, to develop the exterior signage to be congruent with the architecture of the building in color, style and design.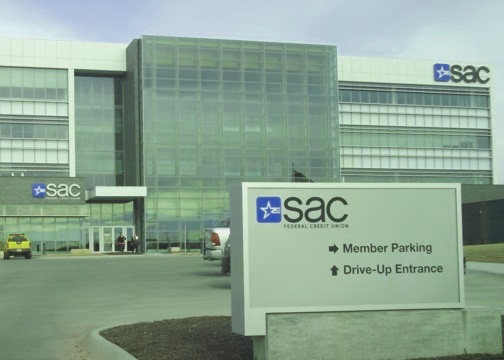 Some of the work Signworks assisted with was the corner monument ID sign, directional signage leading up to the main entrance and drive-thru, along with exterior illuminated signage on the building, so passersby can easily identify the building along Highway 370.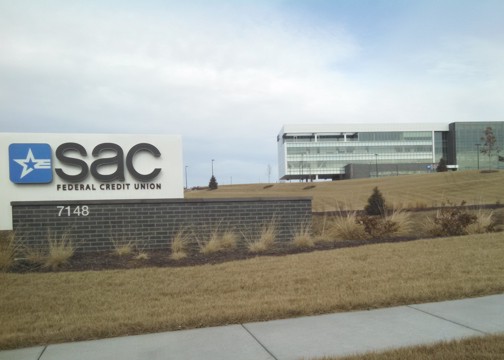 Signworks was pleased to have assisted in the growth of the SAC Federal Credit Union brand and look forward to working with them on future projects.
Signworks also partnered with Diversified Properties on Midland's Place development, located at 84th and Highway 370.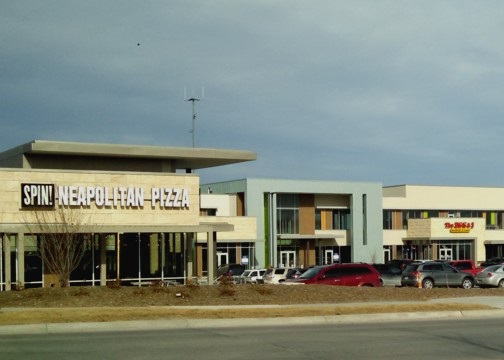 At Midland's Place, you will find retail, restaurants, healthcare and more.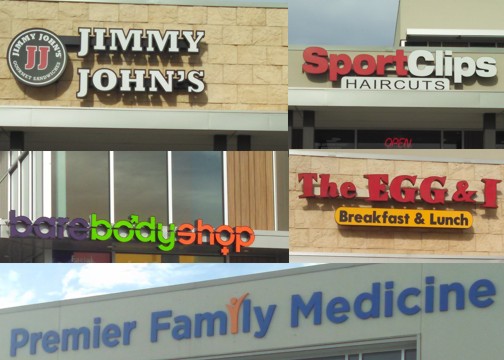 We have furnished and installed various signage including address numbers, handicap, suite and ADA compliant vinyl, along with motorcycle parking signs, just to name a few.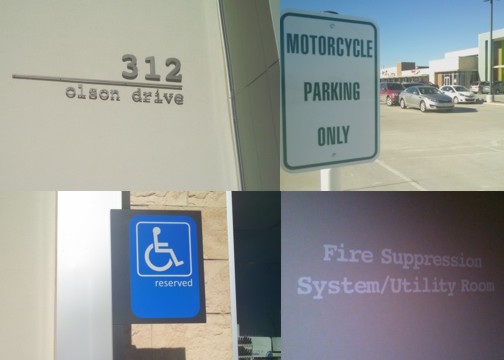 We even fabricated custom painted handrails that were 4'- 5/5'' long by 3'-10 7/8'' high with 2'' square aluminum tubes filled with epoxy for various locations around Midland's Place, proving that Signworks is much more than signs.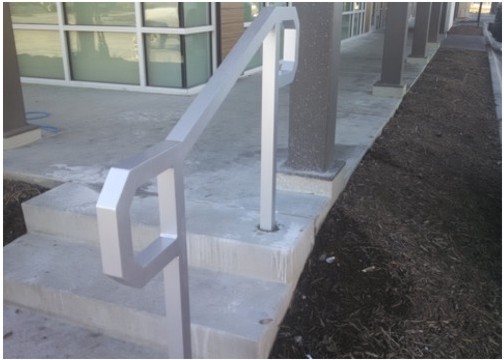 If you're a growing business district looking for signage for your tenants or an existing area looking for an upgrade, call our sales team today at 402-346-5447.
POSTED IN: Exterior, Illuminated, Channel, Monument, ADA, Financial, Shopping