Categories
Archive
5/11/2016
Re-Branding a Piece of History-Joslyn Castle
Signworks recently installed new exterior and interior signage at the historic Joslyn Castle, at 39th and Davenport. This year, they updated their logo and needed to re-brand existing signs and new directional signage on their 5.5 acre property.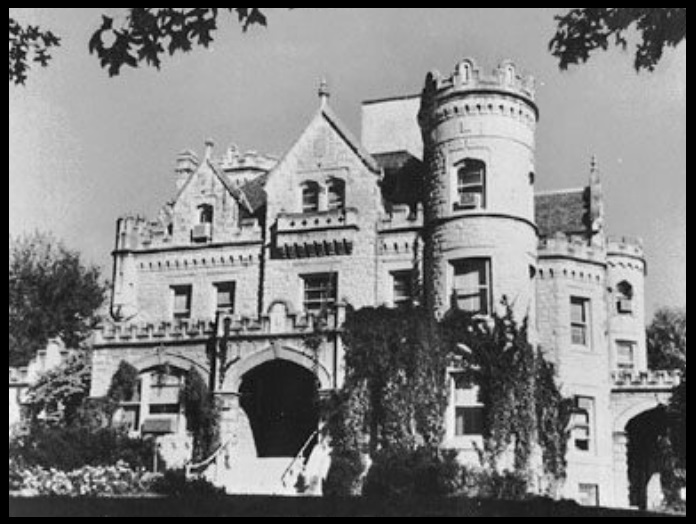 The challenge Signworks faced was to make and install the signs without taking away from the historic feel on the grounds. This was extremely important since the Castle was built in 1903. It's on the National Register of Historic Places and is the first historic landmark site of the Nebraska Statewide Arboretum. Any signage too vibrant or modern would have not blended well with the existing signage and significantly stood out instead of being an added touch.
We started with the exterior and refurbished the existing monument sign with paint and vinyl incorporating their new logo.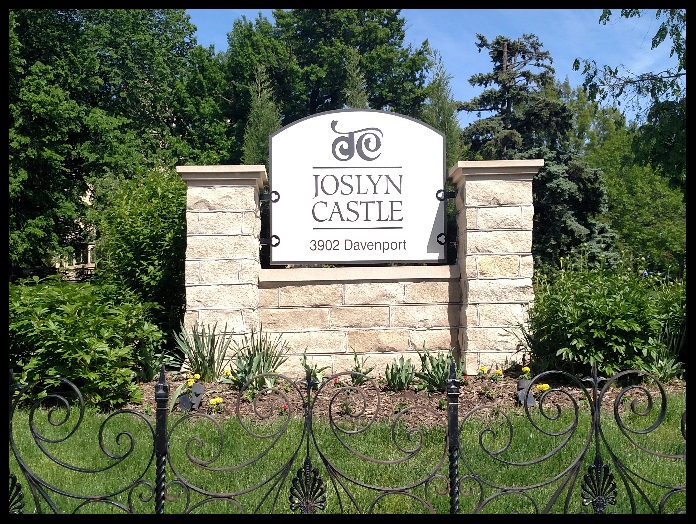 We then made and installed various single-face flat aluminum directional signs with vinyl overlay to assist tour and event guests on the grounds. Some of these included multiple parking signs, an office sign, large post and panel entry sign, "please leash your dog" signs, and visitor entry sign. We kept the colors simple yet timeless.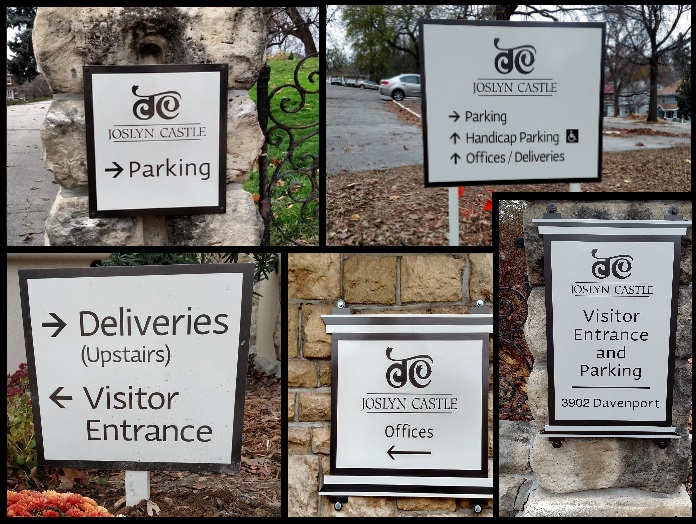 The interior was also in need of directional signage including multiple "private" door signs, "delivery entrance" sign, adding "gentlemen" and "ladies" restroom door and projecting signs along with wall vinyl for the gift shop. We also supplied a double-face sign stand with acrylic insert for the second floor, which noted that the stairs narrow at the bottom.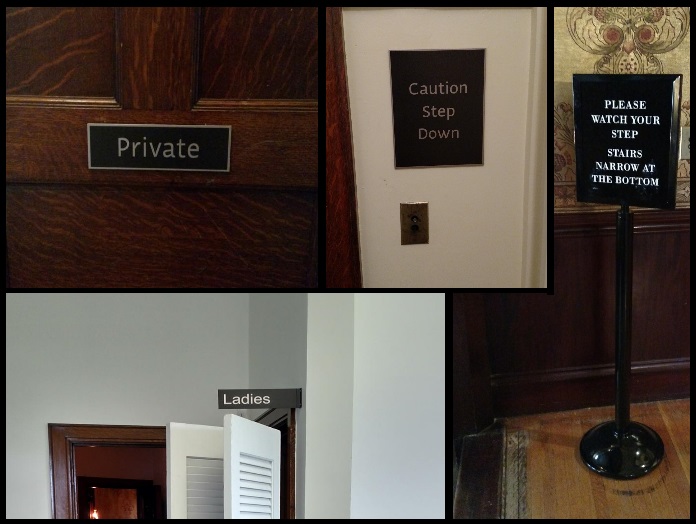 Signworks pulled the rich colors used on the interior acrylic signs with vinyl overlay from the historic wood doors and walls throughout the Castle. Once installed, the signs blended well with the wood finish throughout as if they had always been there.
We were happy to assist Joslyn Castle with refurbishing existing signs and making new ones to add to their deep and continued history.
If you're looking for a refurbishment or new signs for your business, call our sales team today at 402-346-5447.
POSTED IN: Exterior, Monument, Interior, Non-Illuminated, Projecting, Restoration, Vinyl