Categories
Archive
6/1/2016
A Historical District's Expansion in Midtown Omaha
Now that Farnam Street is two-way between 36th and 42nd, a massive expansion has taken place in the historic Blackstone District.
Signworks collaborated with Greenslate Development to fabricate and install signage for some of the new tenants in the area.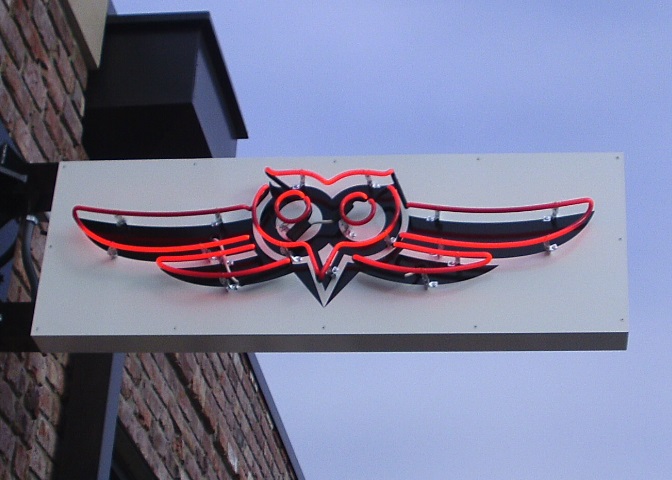 The Nite Owl is a bar and grill featuring plenty of happy hour drink specials and eats including burgers, salads, wings and more.
We fabricated a unique double-faced logo projecting sign from aluminum with vinyl overlay and neon.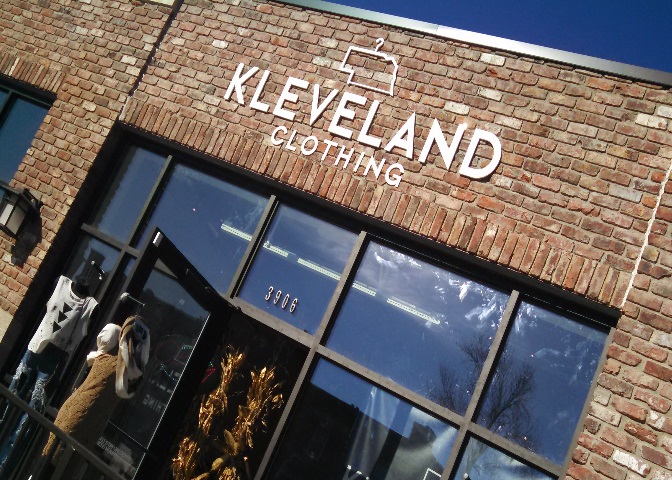 Kleveland Clothing is a shop featuring stylish fashion and accessories for women and men of all ages.
We furnished 1/2'' thick flat cut out "Kleveland Clothing" acrylic letters and logo for their south elevation.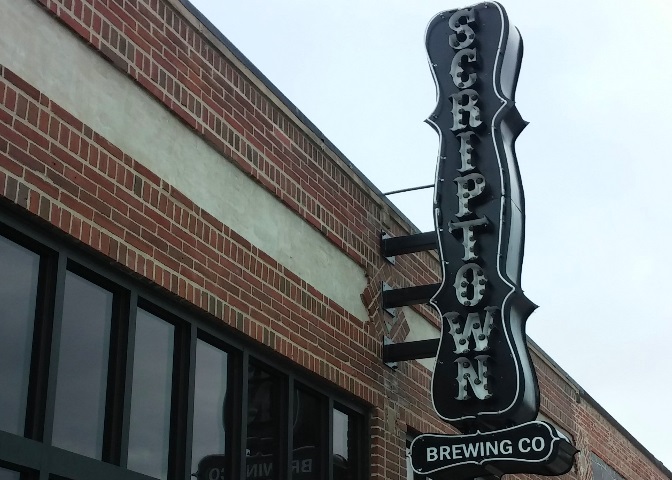 Scriptown Brewery features a unique variety of microbrew beers from their Belgian Curve IPA and Muddy Mo Amber Ale, to their Intensity Stout and Lone Treet IPA.
We installed a 4'-0'' wide x 11'-5'' high double-faced skeleton neon illuminated projecting sign above their main entry.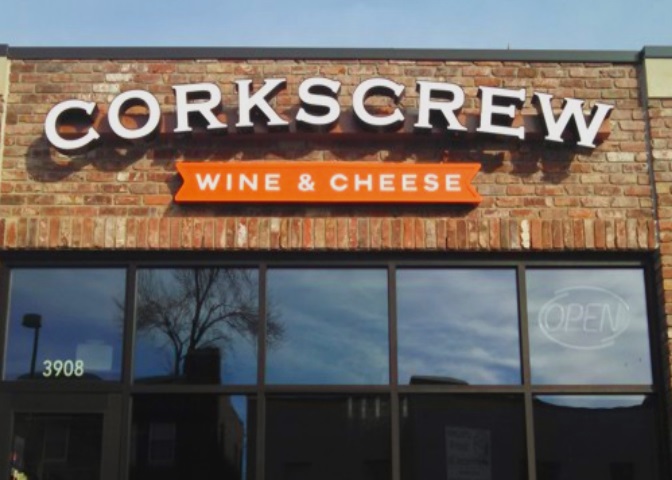 Corkscrew Wine & Cheese is a wine bar and retail shop under one roof. They serve 20 wines by the glass along with various cheeses and charcuterie.
We fabricated 1'-1'' high "Corkscrew" channel letters with 5'' returns and 3/16'' thick white plex face on a raceway. We also fabricated an illuminated 7'-3 7/8'' wide x 10'' high ribbon shaped aluminum cabinet with 5'' deep returns, 3/16'' thick white plex face and vinyl overlay.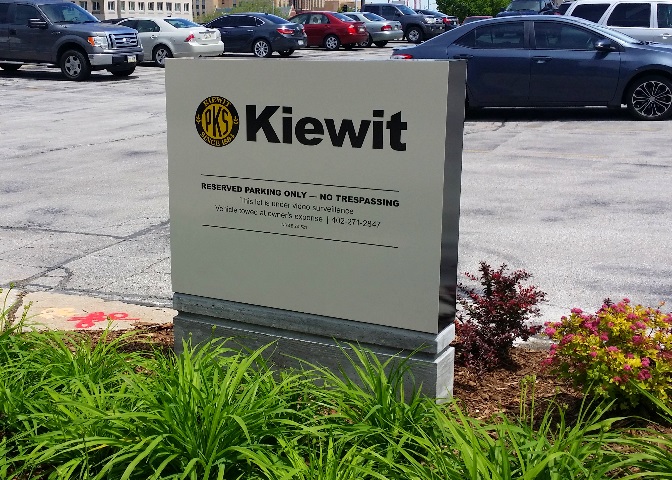 Signworks has also worked with Kiewit, at 36th and Farnam, for various exterior signage for their property.
The most recent being a double-faced, non-illuminated 3'-6'' wide x 4'-0'' high x 7'' deep aluminum monument sign with a concrete base, "Kiewit Reserved Parking Only" informational vinyl overlay, and "Buckle Up" information vinyl overlay.
We are excited to see what other businesses will be joining the Blackstone District in the future.
POSTED IN: Channel, Development, Dimensional, Entertainment, Exterior, Illuminated, Monument, Non-Illuminated, Projecting, Restaurant, Shopping, Vinyl