Categories
Archive
4/29/2022
What Makes Us Work-Sam
Visitors to Signworks are greeted by a friendly face - Sam Shackleford Beck, our front office manager.
We celebrated Sam this week for Administrative Assistant's Day because she is an important part of what makes Signworks work!
If we had one word to describe Sam, it would be ORGANIZED! She plays a key role in all orders and billing. It is not unusual to see a variety of colored highlighters on her desk. She is detail-oriented and has brought a new level organization to our office.
"Before joining the Signworks team, I never really noticed signs," said Sam. "Now I can't drive down the street without noticing the craftsmanship and recognizing signs created by our team!"
Sam brings a wide variety of career experience to Signworks. She has worked in many service industries including retail and restaurants and has worked in front office manager roles since completing her degree in Business Management from UNO in 2011.
"I love working for a company with so many long-standing employees. Everyone here is so dedicated to Signworks, and the work we do for our customers," said Sam. "But I really love that this is a family-owned business that is run by two strong women, Gaby and Mikaela, who are so committed to the business."
Sam is an Omaha native and is married with two cats. She is an avid action figure collector and is currently looking for a place to display her collection of more than 700 female action figuures in her new home. She is a big fan of female superheroes, making it even more special to work for two strong females! She also enjoys spending time with her 11 nieces and nephews.
Sam, thanks for all your hard work and dedication to Signworks. You are an important part of what makes us work!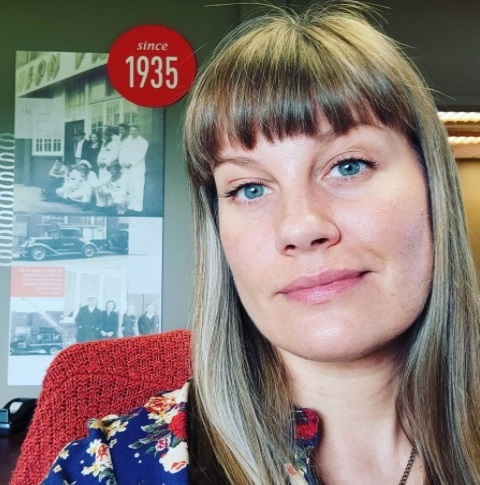 POSTED IN: What Makes Us Work