Categories
Archive
12/4/2017
Building Signs in Omaha
At Signworks, we always get excited when tasty, new restaurants come to town, one of the most recent being Build a Burger at 4725 S. 96th St. We provided them with brand new signage to show off their location and to draw in hungry customers. We fabricated and installed one set of 1'-8'' high "Burger" channel letters and 4'-1'' high logo cabinet with vinyl graphics, and a 14'-0'' wide aluminum raceway cover for the existing raceway.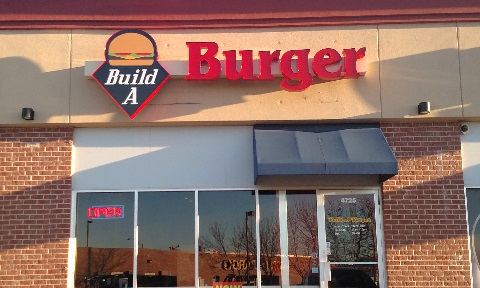 We are happy to work with many churches in the metro, our most recent being St. James United Methodist Church at 4343 Capehart Rd. in Papillion. We fabricated one set of 12'' high halo-illuminated stainless steel channel letters with a brushed finish, painted 1/4'' thick cross and flame and installed to existing brick at their main entrance.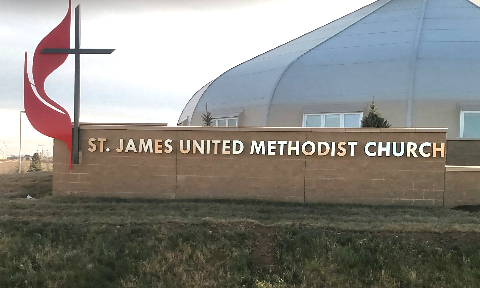 We've been partnering with Metro Stars Gymnastics for various signage projects at their 204th and George B Parkway facility in Elkhorn. The most unique ones that we created and installed for them was five halo-lit 1/8'' thick routed aluminum gymnasts on their west elevation facing the heavily trafficked 204th street.
They recently built an addition and wanted to showcase two more halo-lit gymnasts on the exterior, which we also fabricated and installed.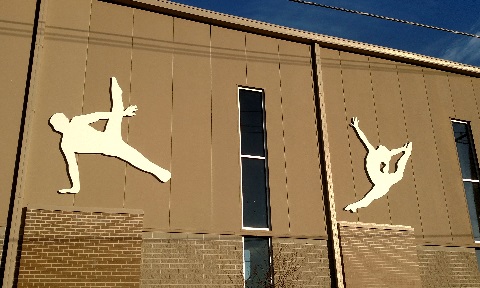 If you're looking for exterior or interior signage for your new business, or if you're looking to upgrade or refurbish the signage you currently have, give our sales team a call today at 402-346-5447. We'd be happy to parnter with you to bring your signage visions to life.
POSTED IN: BSO, Channel, Churches, Exterior, Illuminated, Monument, Restaurant