Categories
Archive
7/12/2016
Building Signs in Omaha
OMAHA TOWER
Signworks has fabricated and installed various signage at Omaha Tower, on 2120 S. 72nd St., including a large monument sign on the southeast elevation and parking garage directionals.
Recently, we fabricated and installed 25'-4'' wide x 2'-0'' high LED illuminated "Omaha Tower" channel letters for the southeast and northeast parking garage elevations.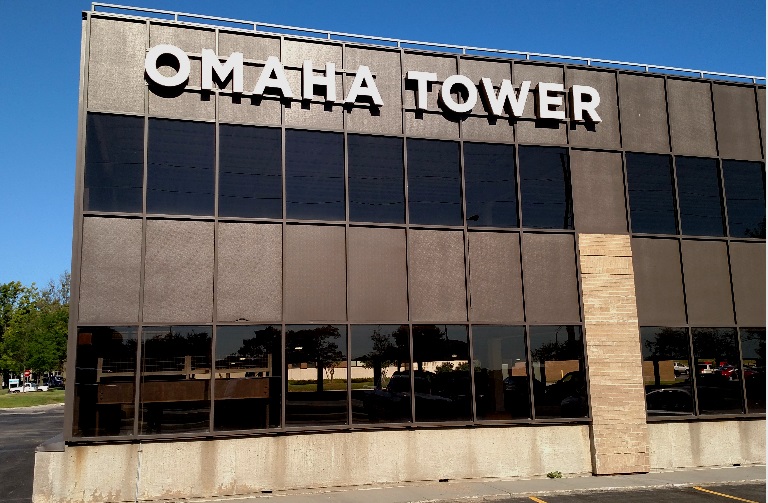 We also fabricated and installed two double-face non-illuminated tenant signs on their property. The 8'-10 1/2'' high sign has 3/8'' thick aluminum "Omaha Tower" flat cut out letters at the top, aluminum tenant panels with white vinyl names mounted with standoffs, 4'' x 4'' x 1/4'' aluminum square tubes with 2'' x 4'' rectangular tube internal supports, two 8'' x 8'' x 1/2'' aluminum matchplates, 2'' x 5'-3'' x 1'-2'' cap, and a brick base.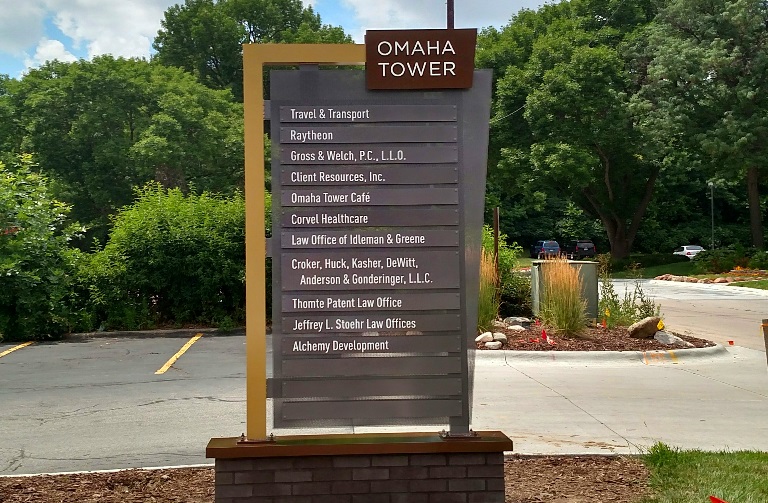 AMERICAN NATIONAL BANK
Signworks furnished and installed one set of 1/4'' thick "American National Bank" flat cut out letters and logo with white eagle vinyl graphic overlay for the east elevation of their new location at 42nd and Leavenworth.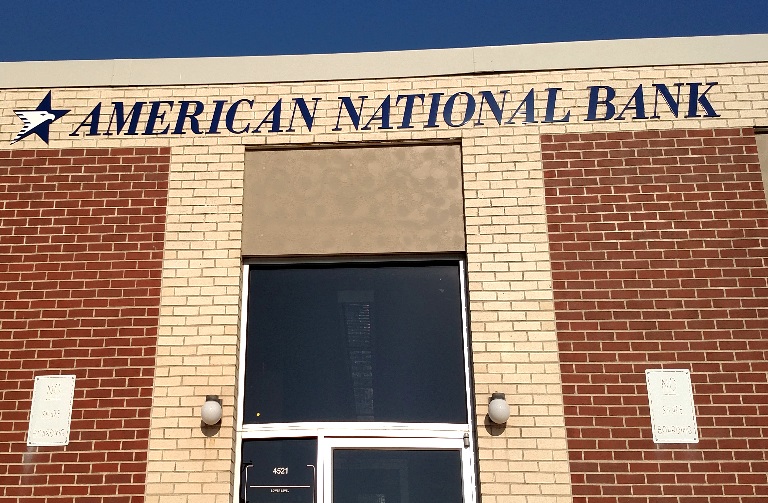 We also retrofit new faces and retainers for existing letters, logo and cabinet with vinyl overlay for the north elevation.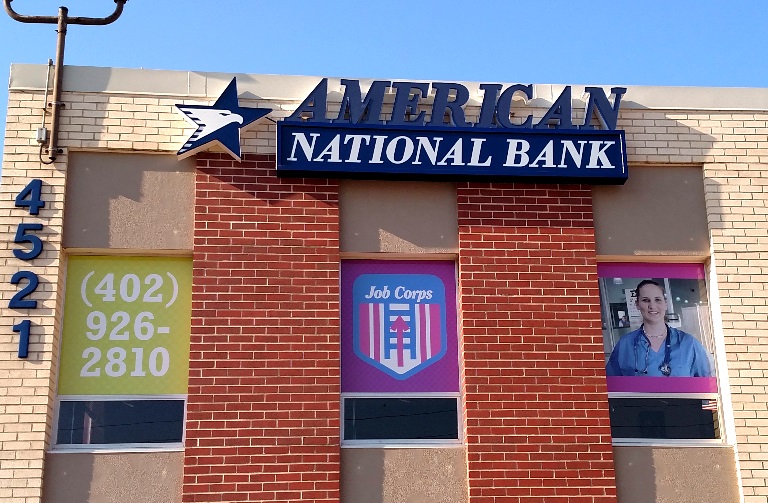 STELLA'S CAR WASH
Signworks not only provides signage and service in Omaha and Council Bluffs but across Nebraska and parts of Iowa. Stella's Car Wash, in Yutan, is a great example.
We removed the existing neon face of their wall sign and made a new 4'-0'' in diameter x 3/16'' thick LED illuminated white acrylic face with vinyl graphic overlay and installed.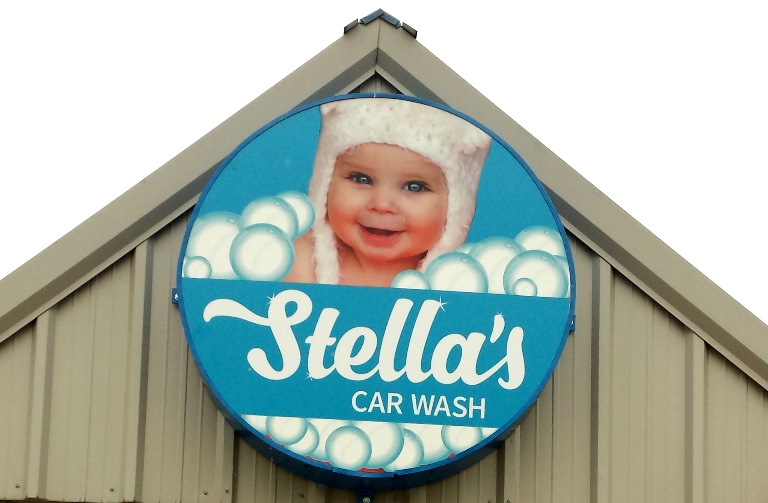 We also removed the two faces of the existing non-illuminated pole sign, made two new 4'-1'' x 8'-1'' white aluminum faces with vinyl graphic overlay and installed.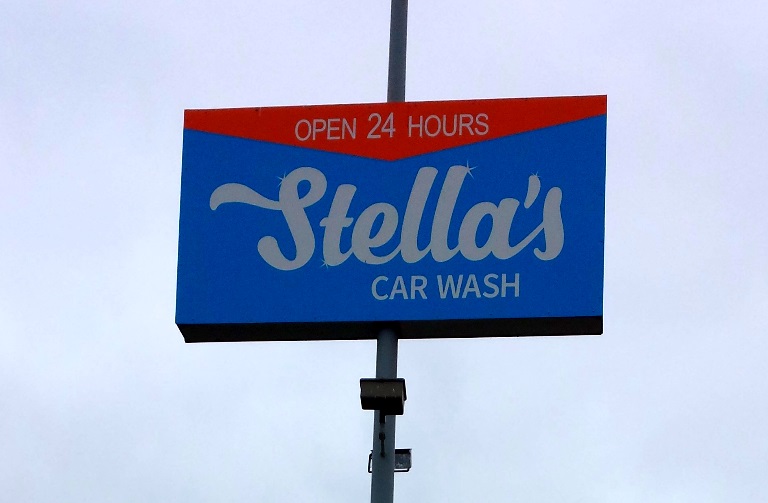 AMERICAN CONCRETE

Signworks installed fabricated letters in Valley, Nebraska for American Concrete.
We removed and re-installed existing fabricated aluminum letters and logo from their old location to their new location at 8707 N. 300th St.
We also fabricated and installed one set of 34'-11'' wide x 8'-0'' high painted non-illuminated "American Concrete Productions Co." aluminum letters and logo with vinyl graphic overlay.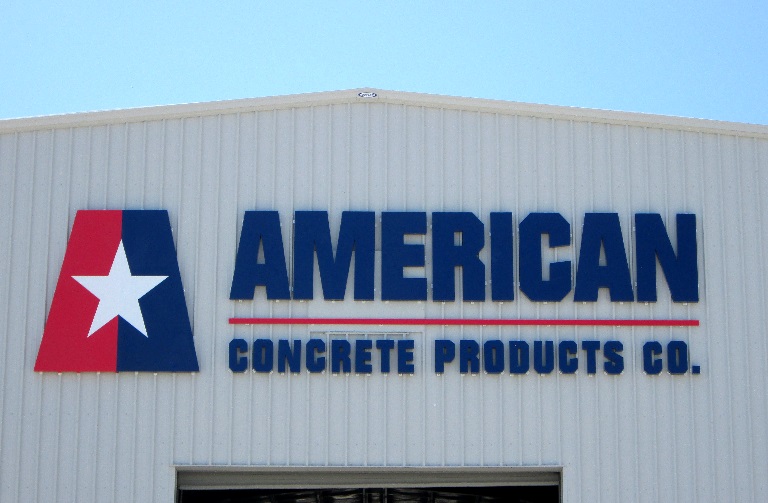 FIRST KACHIN BAPTIST CHURCH OF AMERICA
Signworks fabricated one new 8'-0'' wide x 4'-0'' high alumlite wall sign with vinyl graphic overlay for First Kachin Baptist Church of America's new location at 9252 Maple St.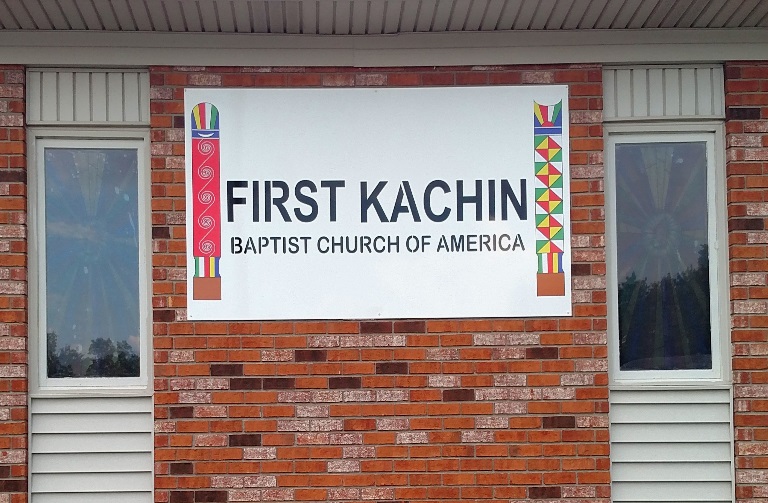 We also furnished and installed two custom cast plaques with raised lettering and color photo mounted back to back at their west entrance.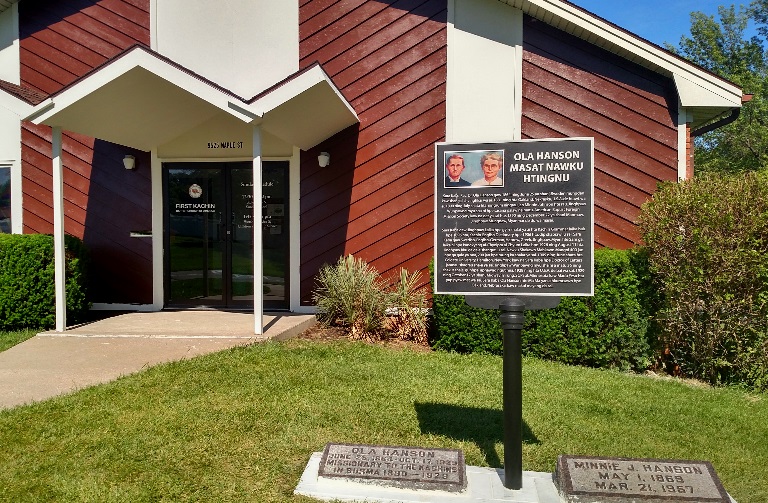 If you're looking for new exterior or interior signage for your business in Omaha, Council Bluffs, Lincoln or surrounding areas, call our sales team today at 402-346-5447.
POSTED IN: BSO, Channel, Churches, Dimensional, Exterior, Financial, Illuminated, Monument, Non-Illuminated, Services, Vinyl