Categories
Archive
10/7/2014
Signworks in the News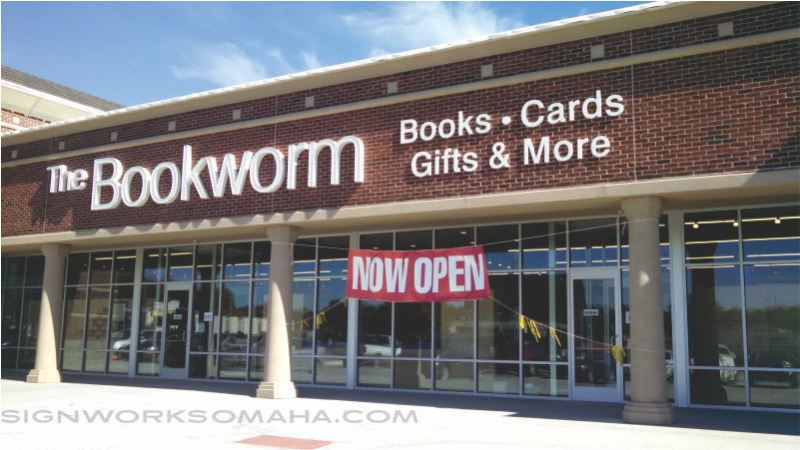 Signworks is proud to again be featured in the Omaha World Herald. The OWH Money section acknowledged Signworks' involvement in last weeks installation of LED illuminated channel letters and non-illuminated flat-cut acrylic letters at the new location of The Bookworm. These bright white letters create a great contrast on the brick facade of this bookstore at the new Loveland Centre near 90th and West Center Road.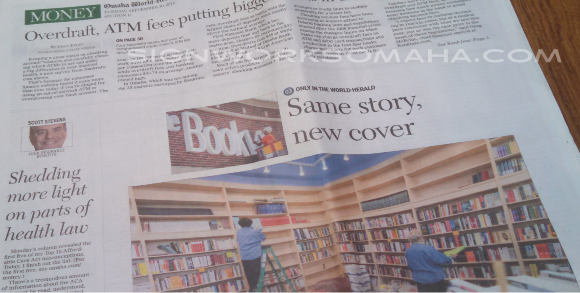 It was a pleasure to be involved in this project for this much esteemed local bookstore.

When you are in the market to make an impact on your business with signage email or call Signworks at 402-346-5447.
POSTED IN: Exterior, In the News, Shopping, Illuminated, Channel, Dimensional