Categories
Archive
9/26/2014
Building Signs in Omaha

Westwood Plaza
Often times a familiar or iconic sign needs a little TLC, such as the Westwood Plaza double-faced illuminated tenant pole sign located at 121st and West Center. We refurbished the existing sign by adding a new aluminum divider bar in the top cabinet on both sides.
We re-lamped and re-wired, and painted the cabinets, pole covers and new divider bars with a satin finish. All-new white acrylic faces were also fabricated and tenant logos were installed in their new location.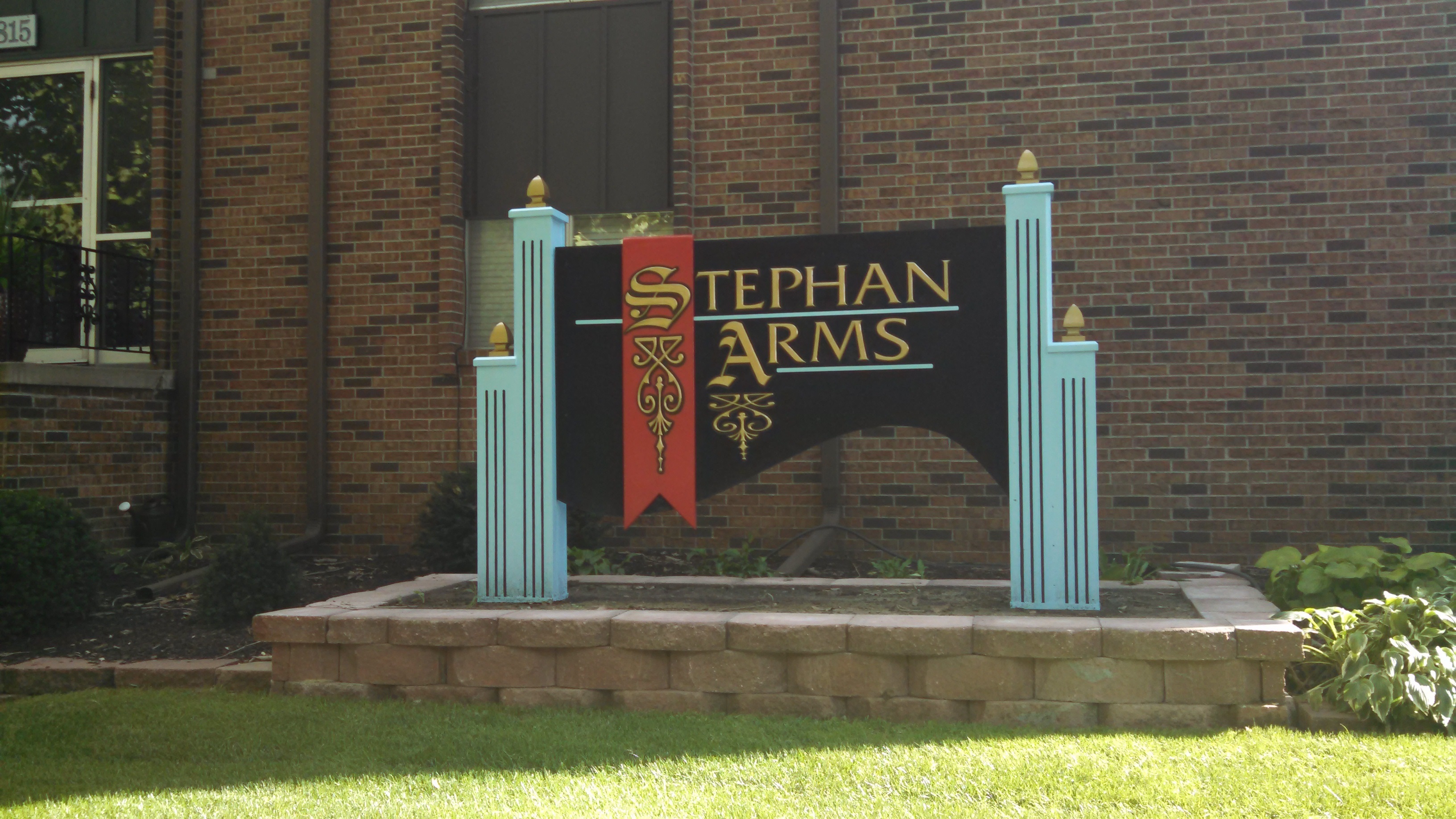 Stephan Arms
With the unpredictable and inclement weather of Nebraska, signs over time occasionally need to be repaired. Another sign that Signworks refurbished was Stephan Arms Apartments in Dundee.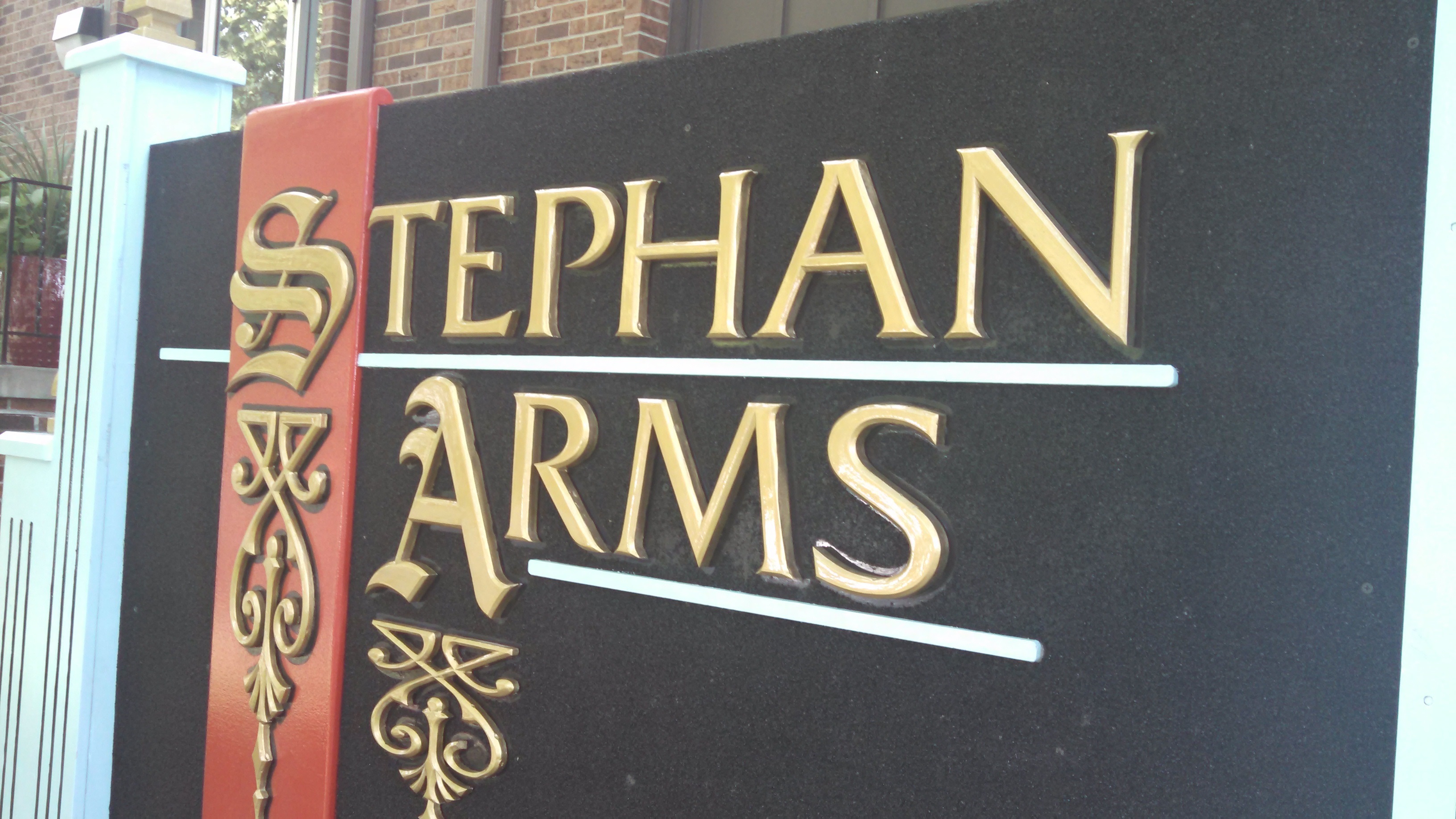 We repaired cracked letters, re-placed rotting wood around the sign and also re-painted it to bring this unique and colorful sign back to life.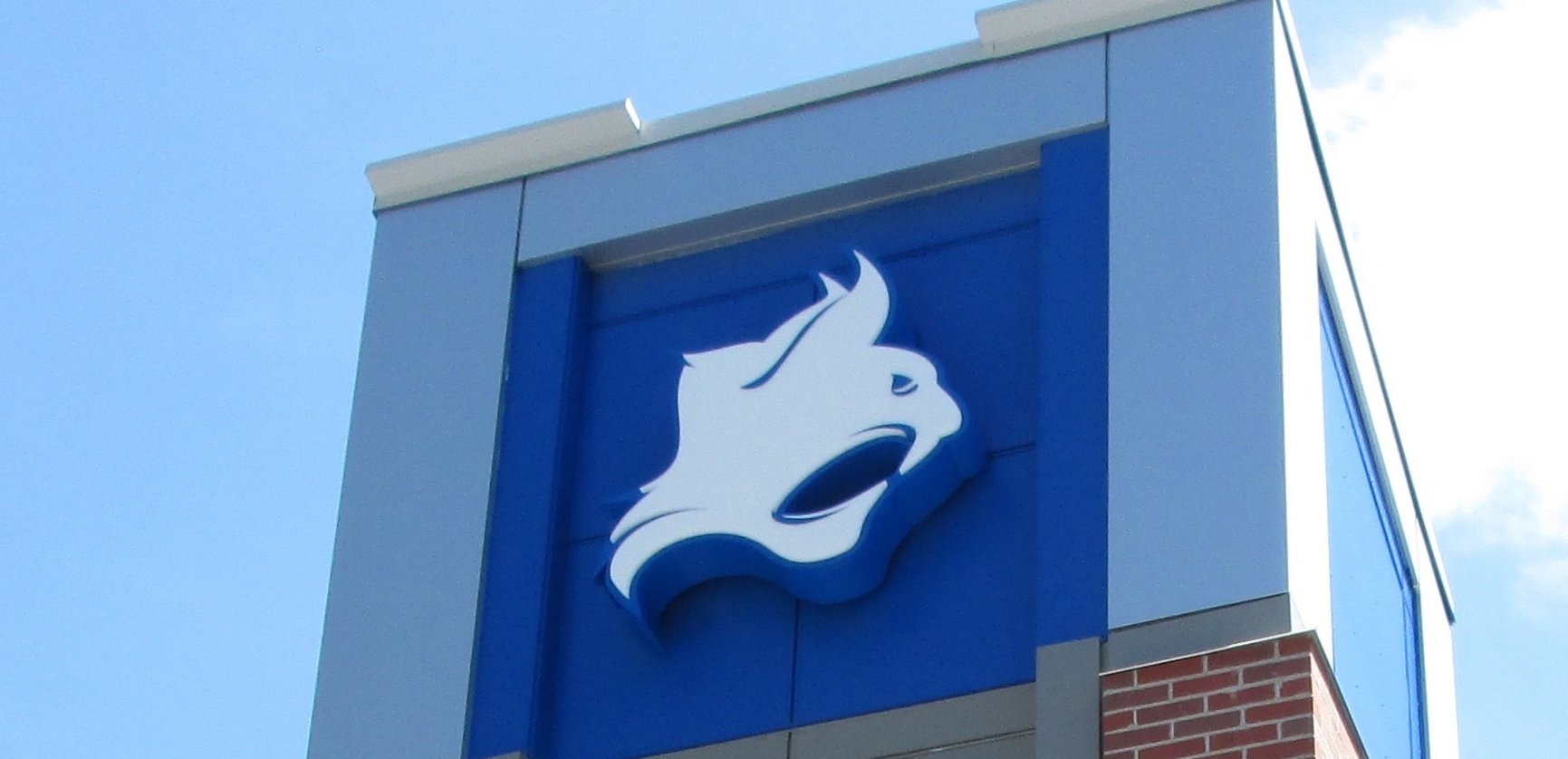 Peru State
A new school year is here and Signworks is busy working with several middle schools, high schools and colleges to refurbish, add, and design new signage. One of our most recent projects for a higher education institution was for Peru State College in Peru, Nebraska.
Signworks fabricated the tower logo for the Peru State College Oak Bowl. It has deep routed aluminum cabinets with blue returns. The 1'' thick acrylic push-thru logo was applied with first surface vinyl outlines. The signage was mounted on the west elevation of building D.
We also fabricated and installed the Peru State College Oak Bowl ticket booth on the west elevation of building A. This was pin mounted with a stainless steel threaded rod and 1'' spacers.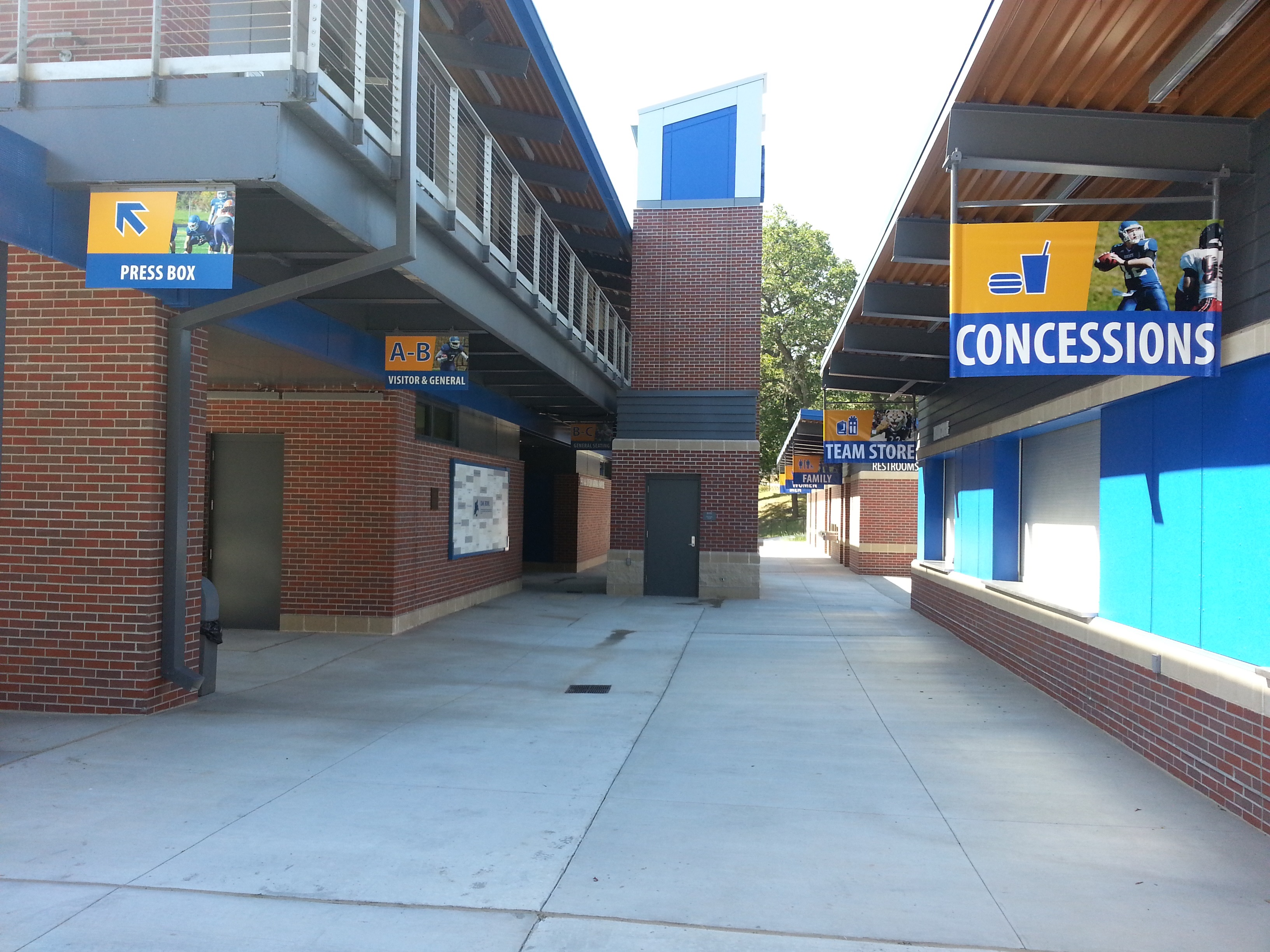 Overhead directional signs for "Visitor", "Student" and "General Seating", with flush mount aluminum angle irons, were also created and installed to the tunnel ceiling centered between the brick. Banners on tubes hemmed on the top and bottom were also fabricated for "Concessions", "Women", and "Team Stores."
Finally, we created and installed hanging sign type A-Press Box. Visitor and general, general seating, & student.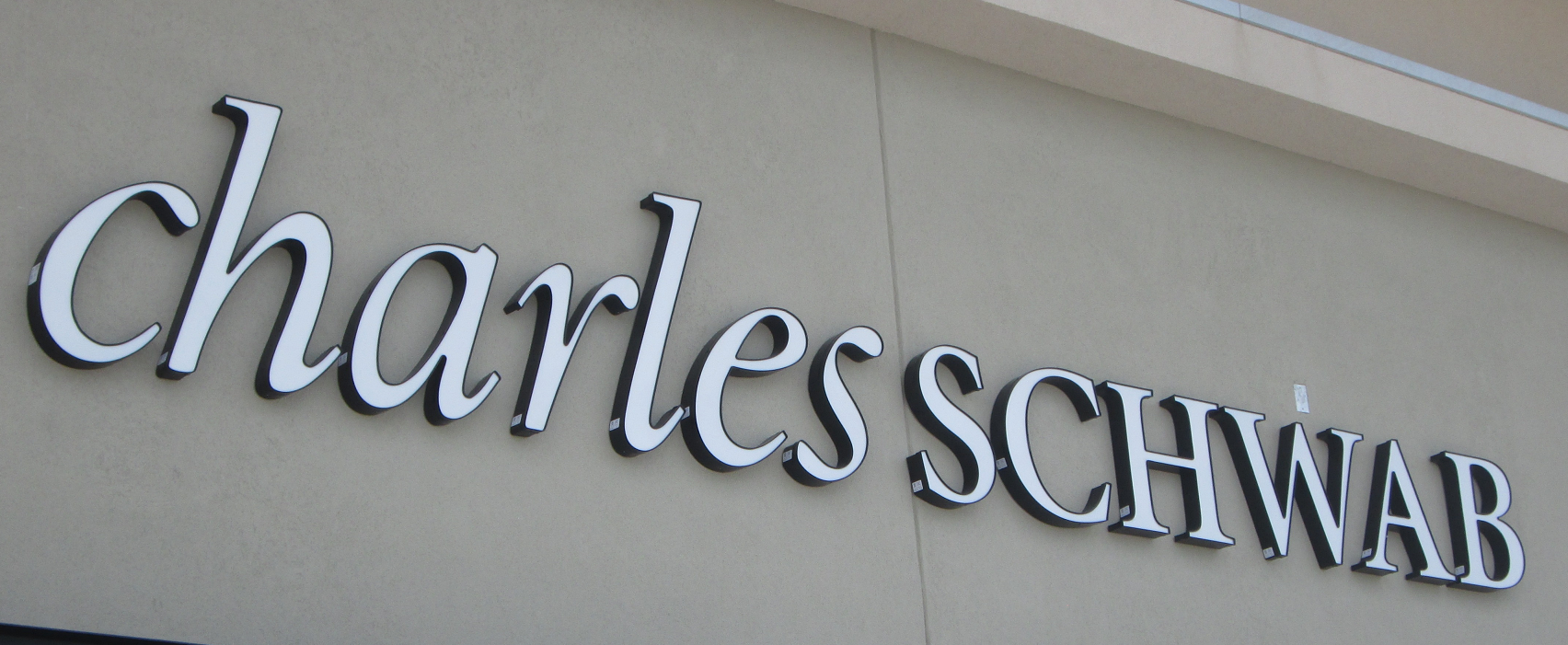 Charles Schwab
Signworks partnered with Charles Schwab to install some new signage at their 168th and Burke location. We installed exterior signage including the internally illuminated channel letters, double-faced non-illuminated blade sign and custom door vinyl.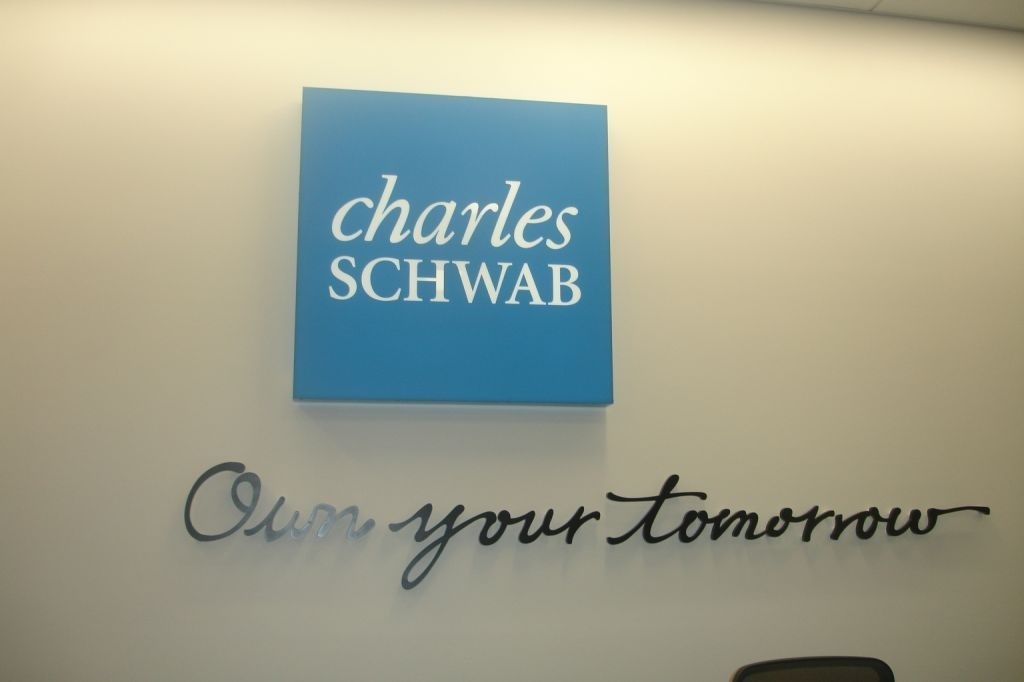 We also installed interior elements including aluminum post panel signage with vinyl copy, square grid system interior distraction vinyl and a non-illuminated greeter logo.
Quality Signs of All Kinds
These are just a few of the projects we have been working on at Signworks. We are excited for upcoming projects as well and invite you to contact us today to talk about how we can help create the sign you've envisioned. Call us at 402-346-5447 or email one of our sign specialists today.
POSTED IN: Exterior, Interior, Monument, Restoration, Banners, Channel, Illuminated, Interior, Vinyl, Shopping, Education, BSO