Categories
Archive
10/28/2020
Sterling Ridge: A Tale of Understated Beauty
West Omaha is booming more than ever thanks to companies such as Lockwood Development. Owned by Chip James, a long-standing friend and client of Signworks, Lockwood Development has recently completed a majority of the bustling area at Sterling Ridge, West Omaha's solution to providing luxurious living, retail space and corporate settings.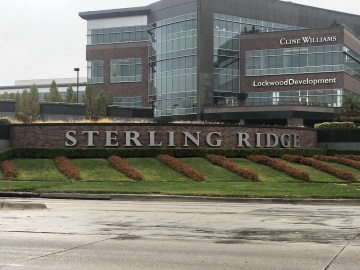 Developed as a multi-use property, Sterling Ridge is host to a variety of businesses by providing Class A office spaces, high-end residences, and even restaurants and retail at 132nd and Pacific. Home to a senior center, the Tri-Faith Initiative, and many other businesses it is essential that the aesthetic and signage appeals to a wide array of people.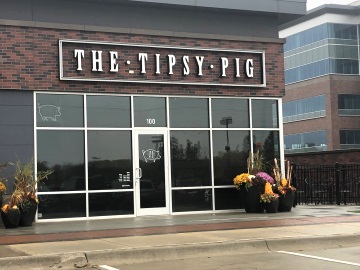 Once the project was underway, Lockwood Development and their team needed to partner with high-quality vendors to match their high-end aesthetic. Because Lockwood Development and Signworks have been doing business for so many years, they were brought in to consult once the developers were ready to design signage for the area.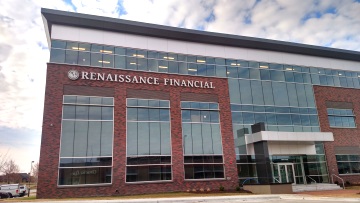 When designing the signage for Sterling Ridge and its many businesses, Gaby Ryan of Signworks explained their design process: "we take our cue from interior design," Ryan said. "Lockwood had partnered with interior designer Julie Hockney. She had her mood boards and we picked up from those and the finishes that they were going to do such as the tile, the wall paper, the paint colors, and the carpet. Those are the types of things that we take into consideration when designing signs for restrooms, stairs, and elevators that kind of blend them."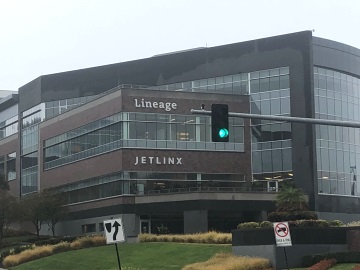 Taking into consideration, the signage they completed for Cline Williams, Jet Linx, Lineage Logistics, and Renaissance Financial consisted of an understated color palate, to match Lockwood's "quietly beautiful" aesthetic, according to Ryan. On the retail side, however, signage tends to be more eye-catching, using digital signage that highlight retail spaces and restaurants such as the Tipsy Pig. The Tri-Faith Center's signage, on the other hand, was designed by Signworks'to highlight the surroundings of the area. "It's a beautiful area," Ryan said. "Just the landscaping, the exterior of the building," Sterling Ridge is worth a visit.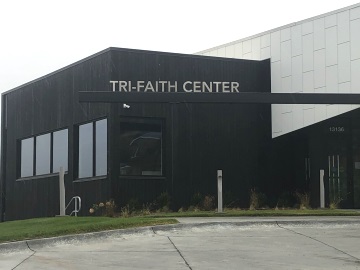 As the Sterling Ridge project comes to a close, the experienced team at Signworks looks forward to their next partnership with Lockwood Development. For more information about Signworks' upcoming projects or to see what they can do to help your business, please visit http://www.signworks.com/
POSTED IN: Business Park, Channel, Exterior, Office, Illuminated, Churches, Monument, Financial, Restaurant