Categories
Archive
4/15/2013
MBJ focuses on LED lighting
Gabrielle Ryan, Vice-President of Signworks, was interviewed by the Midlands Business Journal about LED lighting conversion and the positive impact LED signage can have on not only individual businesses but also the environment.
Signworks in the News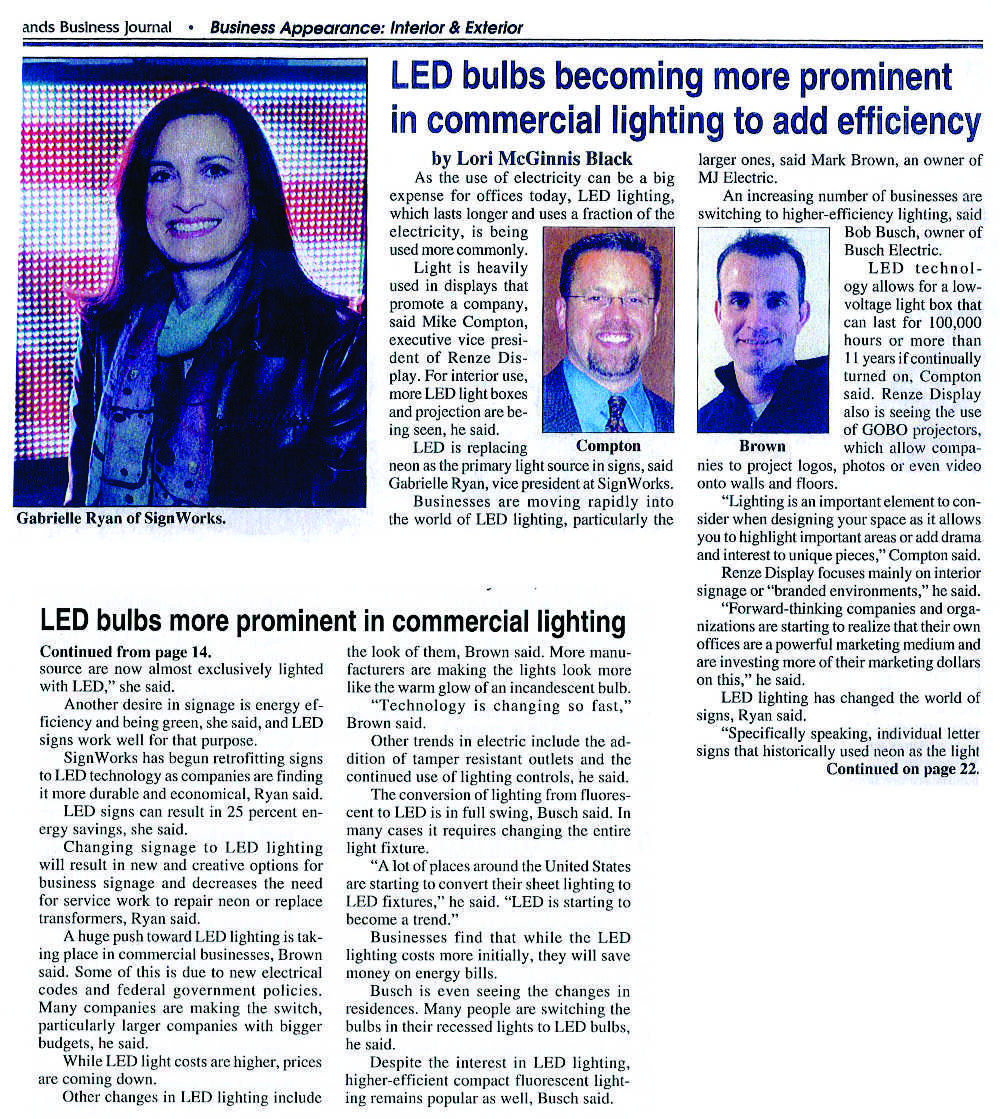 image from Midlands Business Journal, Business Appearance: Interior & Exterior, April 12, 2013, pages 14 and 22
LED is replacing Neon
"LED lighting has changed the world of signs, Ryan said. 'Specifically speaking, individual letter signs that historically used neon as the light source are now almost exclusively lighted with LED,' she said.
Another desire in signage is energy efficiency and being green, she said, and LED signs work well for that purpose. Signworks has begun retrofitting signs to LED technology as companies are finding it more durable and economical, Ryan said. LED signs can result in 25 percent energy savings, she said. Changing signage to LED lighting will result in new and creative options for business signage and decrease the need for service work to repair neon or replace transformers, Ryan said.
LED technology allows for a low-voltage light box that can last for 100,000 hours or more than 11 years if continually turned on…"
Contact Signworks today at (402) 346.5447 to discuss how you can conserve energy with LED signage.
POSTED IN: In the News, Office, Neon, Illuminated