Categories
Archive
7/18/2017
Building Signs in Omaha
At Signworks, we love to get creative and help new businesses stand out. One of our recent fabrication and installation projects was a set of 4'-2 1/2'' high "Sleek" illuminated channel letters on a painted raceway with an 8''-0 high x 5'' deep illuminated tagline cabinet with vinyl overlay for their location at 56 St. Ste. 3 in Lincoln.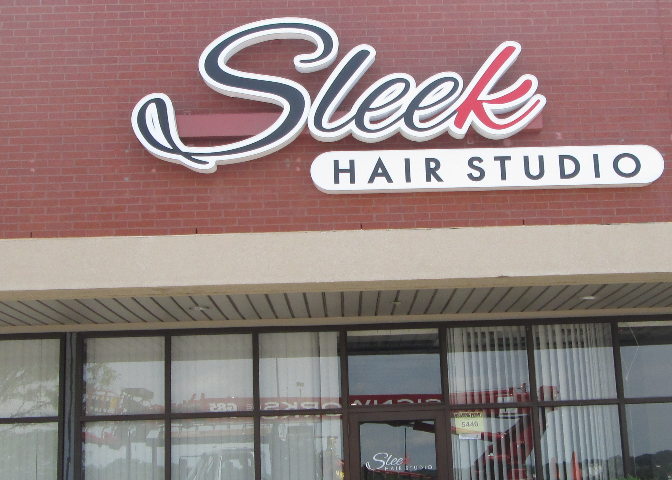 Not only do we fabricate and install our own signs, but we also work with many national accounts for sign installations.
We've installed signs for some of the biggest names in retail, restaurants, accomodations, and services. Some of our recent national installation work here in the metro includes illuminated channel letters and logos for Aldi Food Mart on multiple elevations.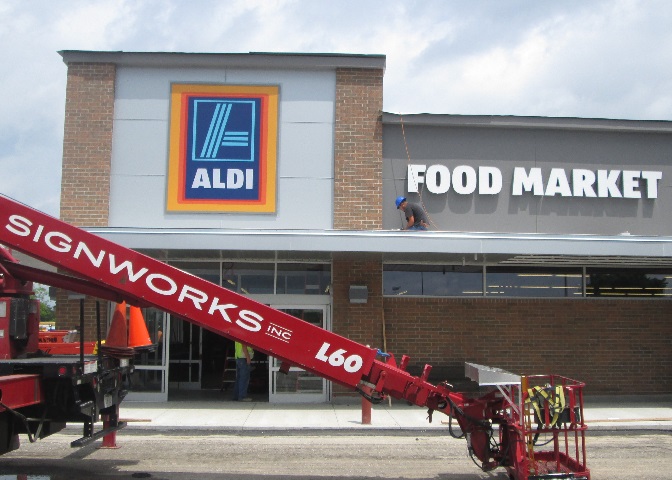 We also installed illuminated Sherwin Williams channel letters on a background panel and faces for a pole sign.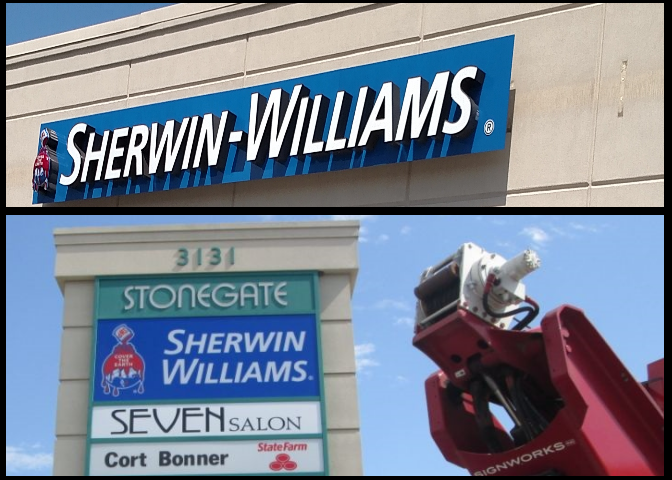 Finally, another one of the many national installation projects includes work at The Bluffs at Cherry Hills townhomes. We installed flat cut out unit numbers, way-finding post and panel signs, along with a non-illuminated 10'-0'' x 4'-0'' flat panel sign with flat cut out letters.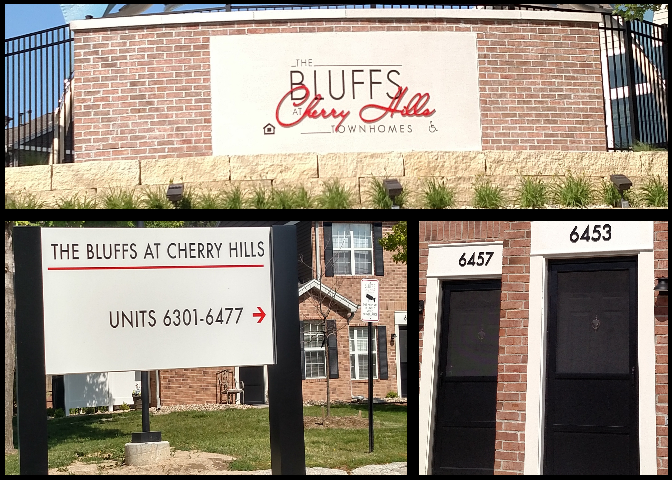 We also assist with banner designs and installation for exterior and interior use. We recently furnished and installed this temporary 4'-0'' wide x 8'-0'' high Commerce Village banner for the new Burlington & Rail Commerce building at 950 S. 10th St.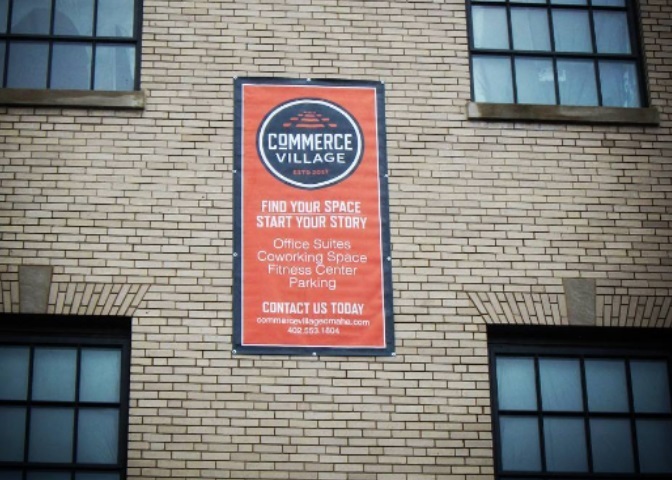 If you're in the market for new or refurbished signs, a banner, or in need of a national account installation, call our sales team today at 402-346-5447.
POSTED IN: Channel, Exterior, Illuminated, Non-Illuminated, Banners, Dimensional, Services, Vinyl