Categories
Archive
5/12/2021
MUD Headquarters Signage
The Metropolitan Utilities District (MUD) recently relocated their headquarters from 17th & Harney St. in downtown Omaha to 7350 World Communications Drive. Signworks played a role in the transition by designing, fabricating, and installing signage throughout the interior and exterior of the new headquarters.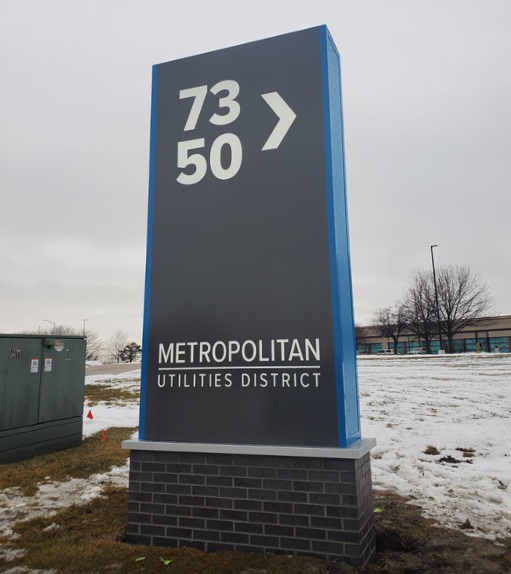 On the exterior, we fabricated and installed the exterior monument sign and signage on the building. The double face illuminated monument sign has routed push-thrus and illuminated returns and stands at the entrance of the MUD campus. The exterior channel letters on the north elevation of the building are illuminated and stand 2'-4'' high and are visible from the interstate. Signworks furnished and installed various parking signs throughout the parking garage.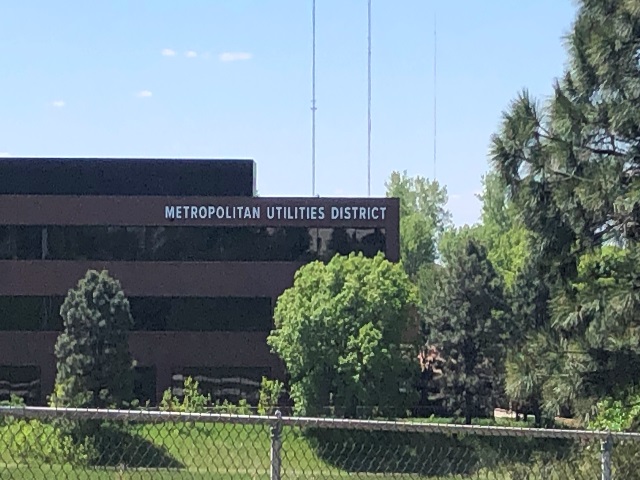 Visitors to the building are greeted by a set of interior aluminum flat cut out letters in the reception area. The letters are flush mounted to the wall. In addition, we furnished and installed ADA compliant room signs throughout the interior of the building.
The move from downtown to the new headquarters was significant for MUD, and Signworks was happy to help with the transition with quality, clear signage for the interior and exterior.