Categories
Archive
3/6/2015
What Makes Us Work: John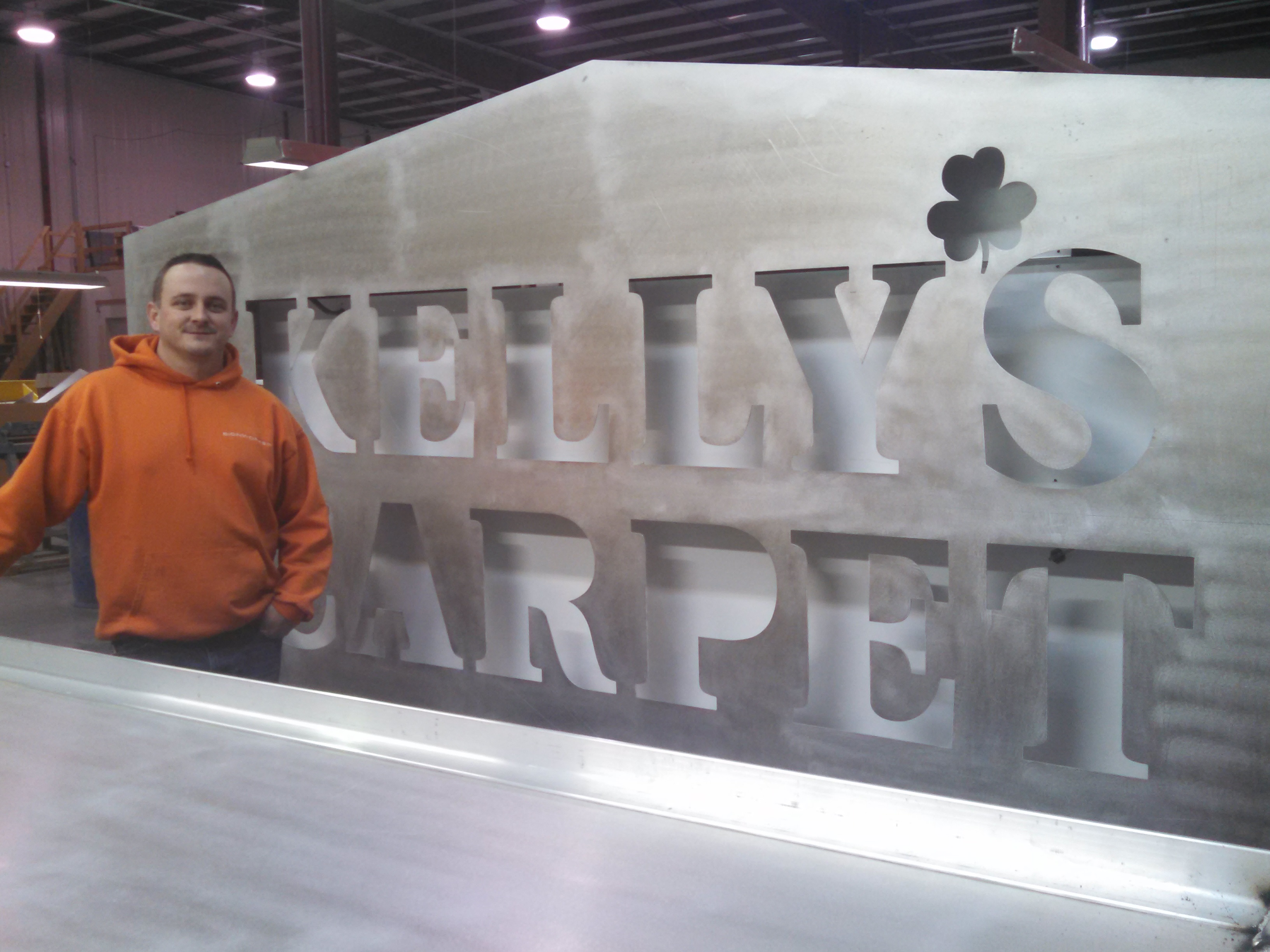 This is John Bruner
Why does Signworks stand out from the rest? One major reason is our experienced staff, and our shop foreman is no exception.
John Bruner brings 12 years of experience working in 29 states and his dedicated passion for the industry to the Signworks' shop, and we're thrilled to have him on our team.
John was inspired by a call from a close friend telling him about the sign industry. Keeping his options open in college for what career path he would choose, he finally decided to give the the sign industry a shot.
"I instantly fell in love. Kind of feels like it's in your blood," Bruner recalls.
John began as an apprentice in 2003, assisting others and learning the in's and out's of sign fabrication and installation. He quickly worked his way up to become the lead of his own truck. Within a year, he received his journeyman license and CDL.
"Some of my favorite early memories include getting lost in welding pole signs and structures, putting my mark on something every day," says Bruner, " I love rocking and rolling in the field and being proud of my work."
After 5 years, John's dedication and attention to detail paid off and he became the shop foreman, overseeing major projects and installations.
One year later, he moved into a sales and permit role to learn another aspect of the industry. However, after delving into the business side, he began to miss being active in the shop and out in the field. So John decided to return to his shop foreman duties.
He is now hands-on every day at Signworks with designers, the sales team, project managers, clients, installers and the fabricating shop, which is where his true loves resides.
"The best thing about this industry is that it's always evolving. There's always something new around every corner," Bruner explains, "Learning never gets old."
Signworks is pleased to have had John Bruner as our shop foreman for 3 years, and is excited for what the future holds.
POSTED IN: What Makes Us Work