Categories
Archive
1/3/2014
Building Signs in Omaha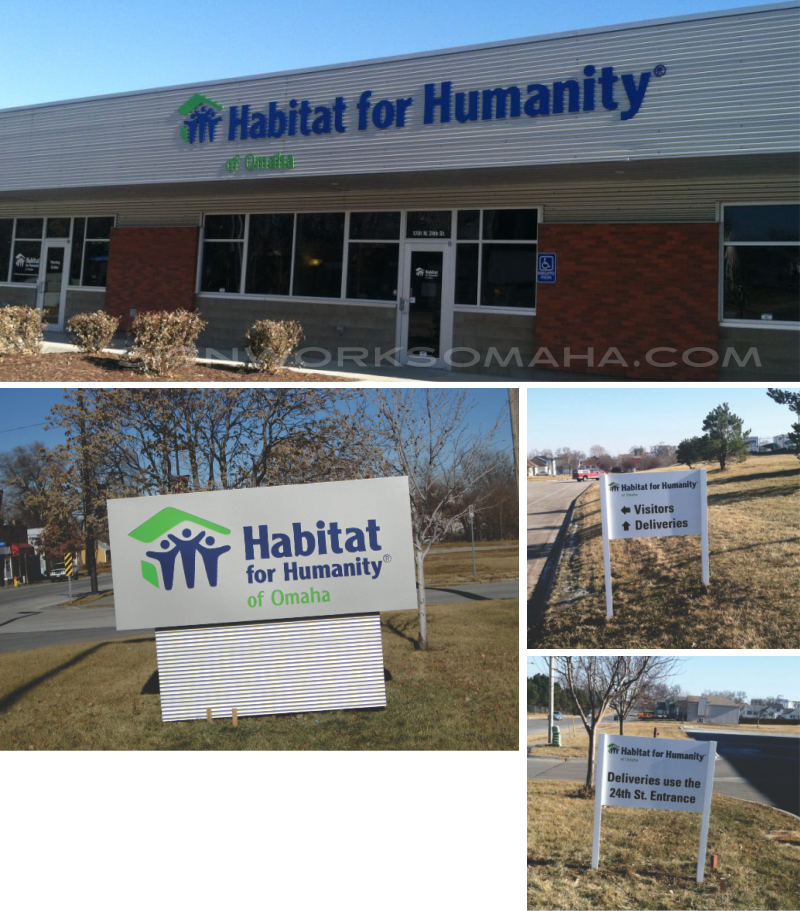 Habitat for Humanity
Signworks recently installed this sign package at the Habitat Omaha's new location. It includes 3/8" thick and 1/4" thick routed aluminum painted letters, monument sign and post and panel wayfinding signage to direct people through the facility. This is a wonderful new location for a wonderful organization.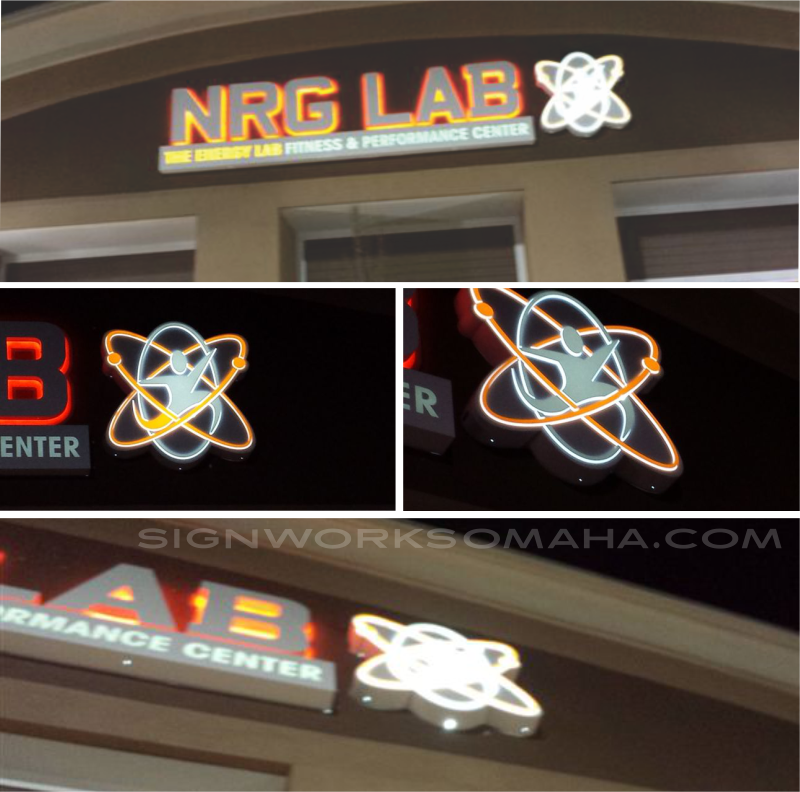 NRG Lab
This sign package was built by Signworks but you'll find it installed in Massachusetts. NRG Lab from Mansfield, MA was on the hunt for a specific sort of sign fabrication that included push through letters and cloud cabinets. They sent their artwork to Signworks and we custom built this beautiful set of reverse channel letters on a cloud cabinet and a logo with 1" push thru details complete with a routed tagline cabinet. In the above photos you can see the detail and visual interest that can be created with a cabinet using 1" clear acrylic push thrus and vinyl overlays. The whole sign is lit with LED. Congratulations to NRG Lab on their beautiful new facility.
Quality Signs of All Kinds
These are just a few of the projects Signworks has been working on. Call Signworks today at 402-346-5447 for your signage needs and keep up with our latest projects on facebook, twitter and linkedin.
POSTED IN: Exterior, Monument, Dimensional, BSO, Illuminated, Channel, Non-Profit, Services