Categories
Archive
8/24/2019
Storage Mart
Storage units are gaining in popularity as more potential customers choose to store their items rather than part wth them. In the Omaha area, there are many storage companies competing for the same customer, making signage even more important.
Signworks has been creating signage for Storage Mart since they opened their first units in the Omaha market. They now have 12 locations around town and are using signage to the fullest to attract consumer attention.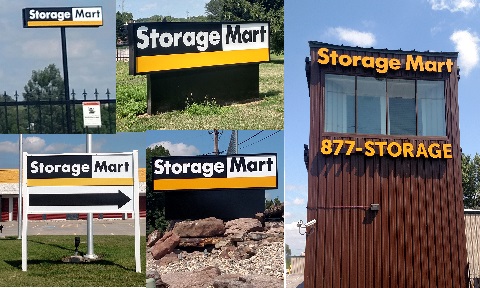 David Kramer had this to say about his experience working with Signworks: "I appreciate the personal relationship we've established with Signworks and Rob Tomanek. I know when I call Rob, he will work with me to find the solution to each unique situation. Our goal is to be noticed by as many eyes as possible, and he understands our expectations. He is honest with me about what we need to accomplish and our goals. I've always been happy with the results."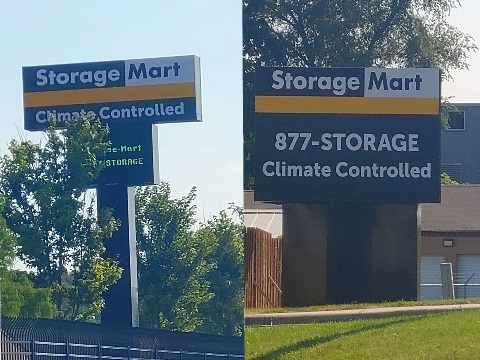 Signworks looks at each individual project and takes the time to make sure that the placement, size and lighting of every sign is accurate. Consistency in branding multiple locations is important for the success of a business - it's everyday advertising that needs to work together. "I know I can trust Rob and his intellectual sign experience to make it happen," said Kramer. "I recommend Signworks to anyone who needs help with signage."
POSTED IN: Illuminated, Exterior