Categories
Archive
8/25/2014
Building Signs in Omaha

Westgate Plaza
Signworks recently refurbished the iconic Westgate Plaza neon pylon sign just north of Interstate 80 on 84th Street. The existing neon was removed and replaced with all new neon that was fabricated in Signworks shop. The Westgate Plaza letters are open faced skeleton neon channel letters with skeleton neon arrows on both sides. The sign structure itself was sanded, primed and painted on location. The sign is shining just as brightly as it did when it was first installed many years ago.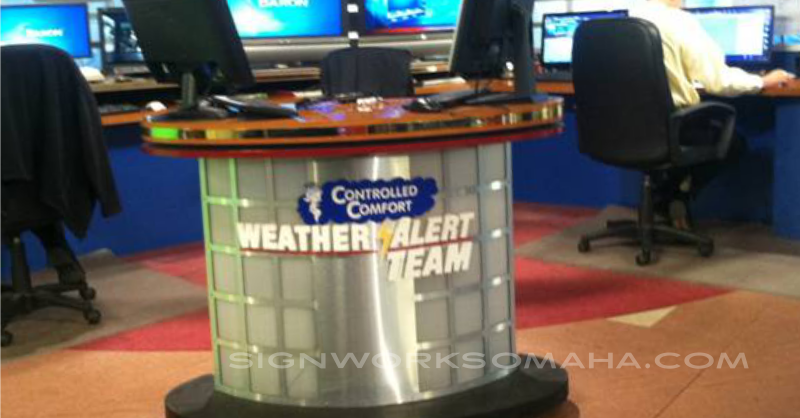 KMTV
KMTV contacted Signworks to manufacture and install new Weather Alert Team interior dimensional letters. The half inch thick painted acrylic letters and Controlled Comfort angel were placed on a clear acrylic panel that is contour-wrapped to the podium and can be seen on-air during the Weather Alert team's newscasts.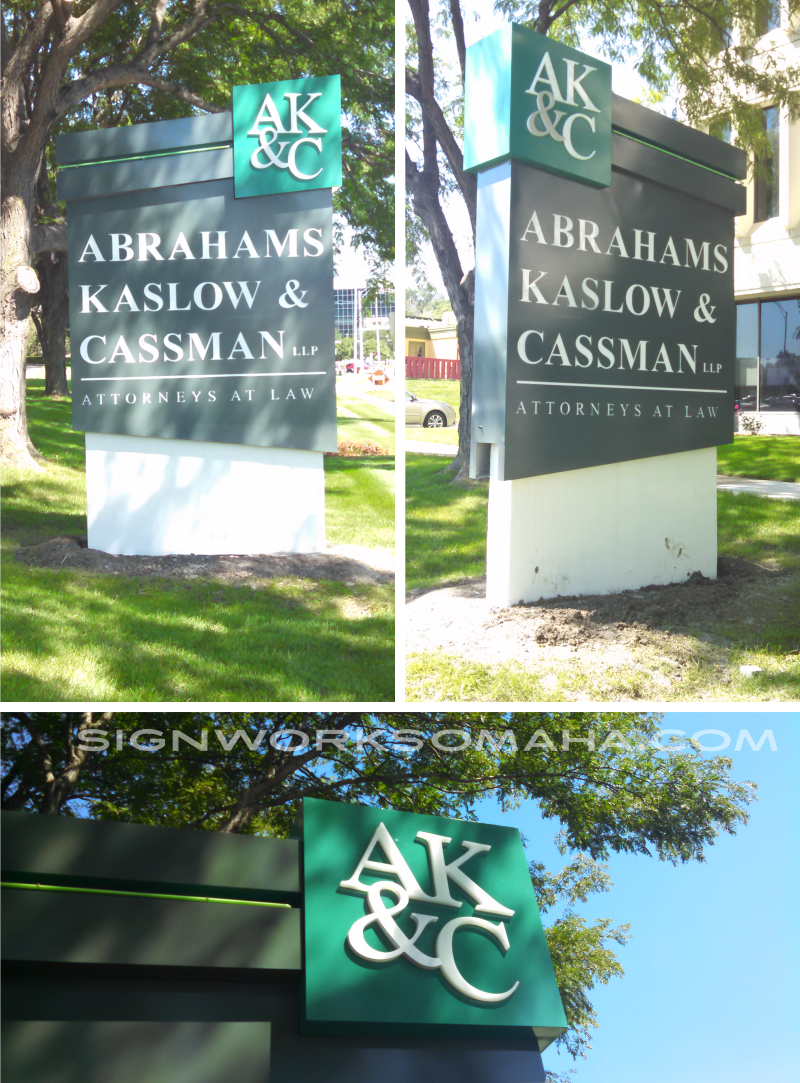 Abrahams, Kaslow & Cassman, LLP
When you have a business near one of the busiest intersections in town you need a sign that is distinct and gets noticed. That's exactly what Signworks provided with this monument sign for Abrahams, Kaslow and Cassman on 87th and West Dodge Streets. The AK&C logo cabinet is has a routed aluminum face with 1 inch white push thru letters. The main identification cabinet has a routed face and is backed with acrylic and vinyl. The entire sign is internally illuminated with white LED with a green skeleton neon channel. The painted concrete base is also designed to match the building.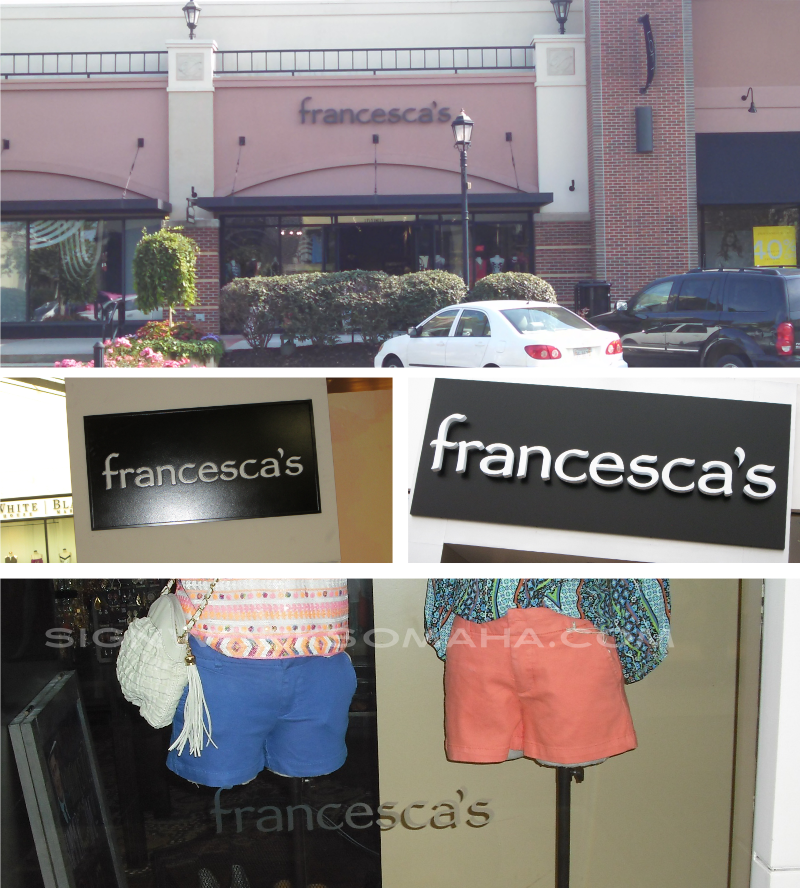 Francesca's
Signworks recently helped rebrand two Francesca's locations--Village Pointe and Regency Court. The new corporate signage at this popular boutique was customized to specifically fit each location. At the Village Pointe location Signworks installed 24 inch reverse channel letters, a non-illuminated blade sign and window vinyl. The Regency Court location provided Signworks' team the opportunity to install the non-illuminated main identifcation sign above the store entrance along with a non-illuminated plaque with flat cut-out letters and window vinyl.
Quality Signs of All Kinds
These are just a few of the projects that Signworks has been working on lately. Contact Signworks today at 402-346-5447 for your signage needs and keep up with our latest projects on facebook or here at signworksomaha.com
POSTED IN: BSO, Exterior, Interior, Restoration, Illuminated, Neon, Dimensional, Monument, Channel, Shopping, Media, Law, Vinyl