Categories
Archive
7/27/2016
Main Street Studios Testimonial
Elkhorn's Main Street, in Old Towne, is growing with quaint restaurants, shops and even an art studio. It's a favorite for the neighborhood locals, but is also popular with anyone who gets to experience its cozy, unique atmosphere first-hand.
Signworks was happy to work alongside Tyler Curnes, of Main Street Studios, to bring his signage dreams to life.
The building that is now Main Street Studios was built around 1907 and at one time was the only gas station between Omaha and Fremont on the Lincoln Highway. Over time, the building became several other things including a mechanic but started to deteriorate over time. Tyler Curnes decided to restore what was left of this building and start a studio with a glass artist, bronze sculptor, silver smith and painter.
"I found Signworks on their website looking at recent projects on their blog," Tyler Curnes said, " I came across Corten Steel projects and thought this may be something I could incorporate at my location."
After a few initial discussions, we started the design process.
"They came up with some designs that were very inspirational. I loved the collaboration of working together to develop and produce realistic and accomplishable signs," Curnes said.
Signworks fabricated and installed a 5'-0'' x 2'-0'' double-face halo-lit and routed projecting sign above their main entrance. The sign has a 3/8'' flat cut out aluminum logo with black painted graphics. The logo is stud-mounted to an oval shape Corten panel, and the sign is illuminated with orange LED's.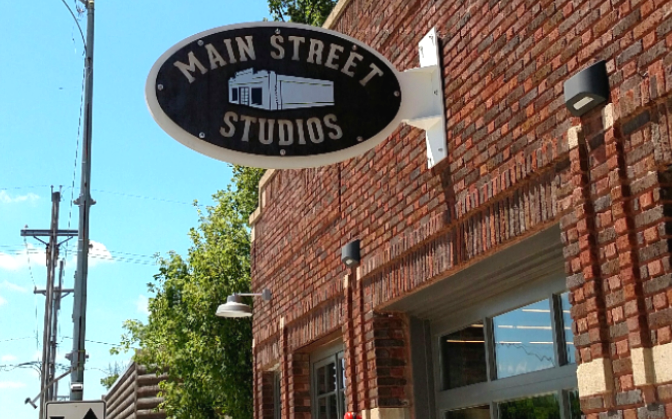 We also fabricated a routed aluminum wall sign to read "Art Gallery" and then mounted the sign to the northwest corner of the brick wall of their exterior.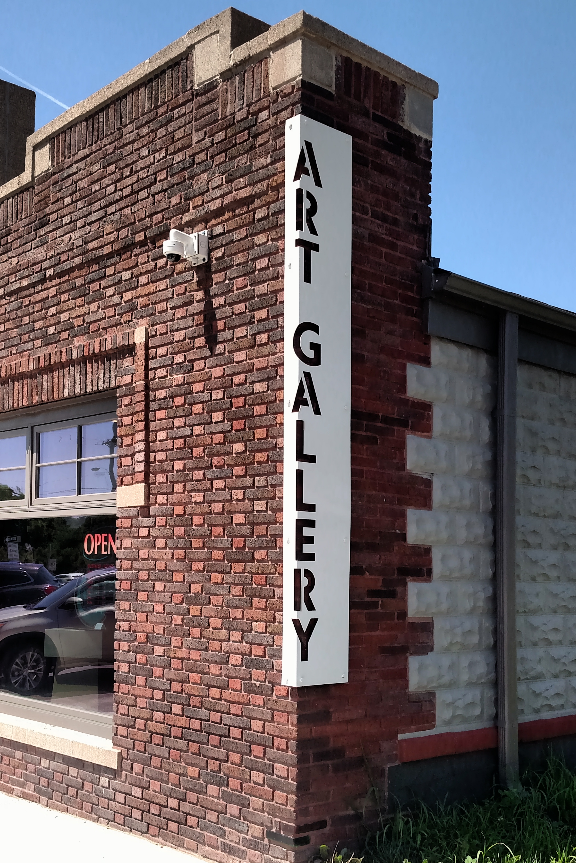 "Our neighbors have been very complimentary of the signage," Curnes said, "I couldn't be happier with the outcome."
For more information on Main Street Studios, visit their website.
If you're in the market for unique signage for your business, Signworks would love to help. Call our sales team today at 402-346-5447.
POSTED IN: Dimensional, Exterior, Entertainment, Illuminated, Projecting, Non-Illuminated