Categories
Archive
5/4/2017
Building Signs in Omaha
DUNDEE BANK
It's true what they say...location,location,location. If you want new signage for your business, it's all about placement. You may need to ask yourself a variety of questions such as where will the signage receive the most visbility? Are the colors engaging and the size large enough to catch people's attention? With regards to size, is it compliant with city code?
There are a lot of factors that go into signage fabrication and installation, and it may be a bit overwhelming. However, Signworks is here to assist and not only provide unique, eye-catching signage designs but also bring our expertise in on the perfect placement, city-approved sizing, and more, like we did for Dundee Bank.
We fabricated a 5'-11'' in diameter face-lit channel logo with 2'' trimcap and perforated aluminum returns on the drive-thru wall at 320 S. 38th St.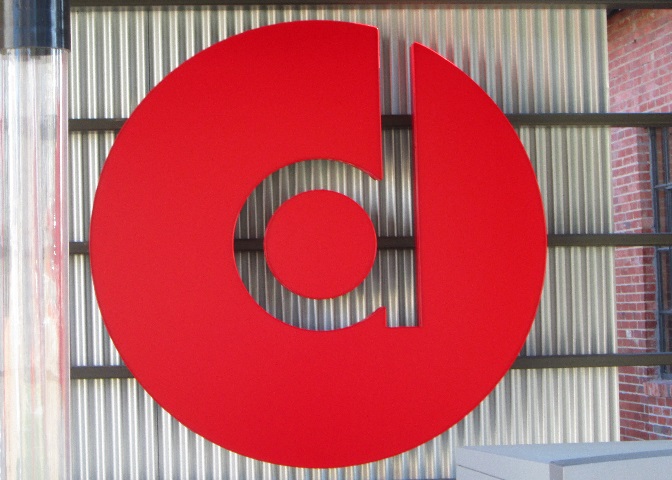 AUTO GLASS NOW
Auto Glass Now, located right off of the interstate at 84th street, was looking for a major overhaul on their existing sign. Faces were missing, the paint was faded with another company's information on it, and the cabinet and pole paint was severely peeling.
With the majory visibility of their location from the interstate, the refurbishment was much needed.
Signworks fabricated and installed a new set of faces for the existing double-face pylon sign. Both sets of faces were painted yellow with vinyl overlay. The cabinet and poles were also coated with fresh paint.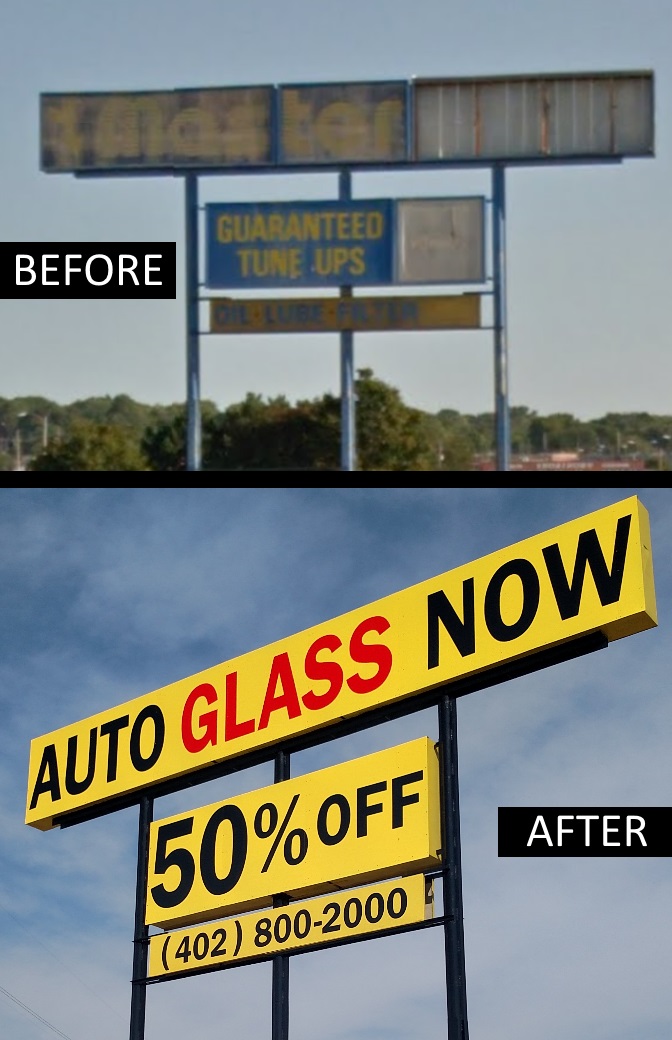 The end result is night and day from before and has gained a lot of positive feedback and attention from people driving by and customers of the business.

BRADCO COMPANIES
At Signworks, we enjoy stepping out of the box and designing creative, custom signage to fit your exact needs. We pass by signs every day wherever we go, and more than likely only a few stand out that you can remember. So why not have one of those signs be yours?
At Bradco Companies, located at 10501 Chandler Circle in La Vista, their unique logo and color scheme helped provide the tools to create a unique illuminated sign for their business. This was extremely important since their location is surrounded by multiple other warehouses and companies. They needed to set themselves apart from the others, so their customers could easily find them.
We fabricated a 5'-9 1/2'' wide half round channel cabinet with illuminated acrylic face and vinyl overlay. We also fabricated one set of 1'-1'' high illuminated "Bradco" channel letters with vinyl overlay mounted to a 2'-9'' high x 10'-0'' wide cloud panel flush mounted to the wall.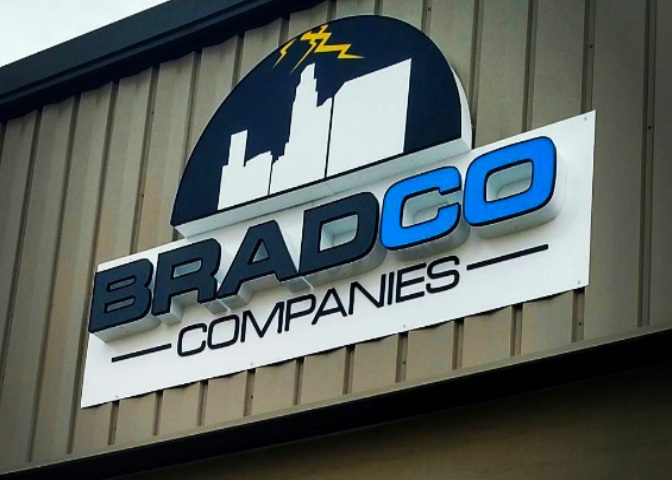 The letters reading "Companies" are furnished 3/8'' thick flat cut out acrylic.

BETTER HOMES AND GARDENS REAL ESTATE
Signworks replaced the faces on the existing double-face pylon sign at 8026 Dodge St. for a new business moving in, Better Homes and Gardens Real Estate. We painted the substrates and also repaired the retainer.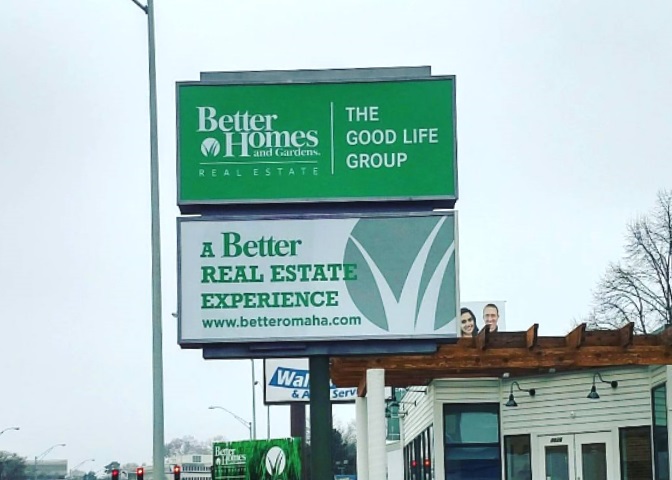 260 REGENCY
We understand that in large office buildings that hold several tenants, it can be a challenge to maintain a directory with businesses coming and going. We can make it easy for you.
At Signworks, we specialize in designing signage to fit your custom needs. This is an example of a directory we recently installed at 260 Regency with movable tenant inserts.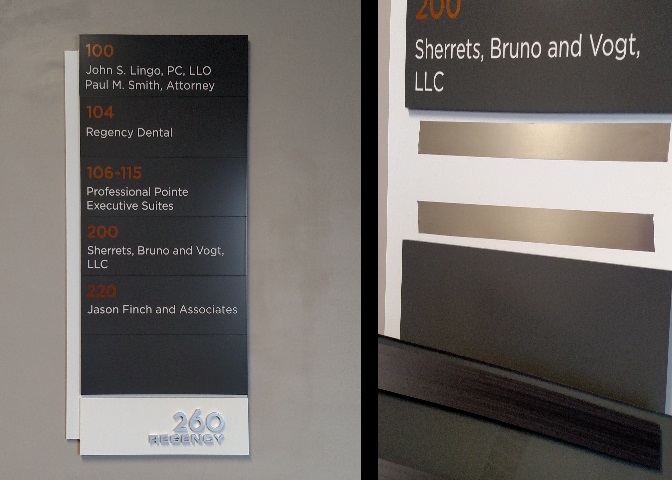 If you're looking for new exterior or interior signage or an overhaul, call our sales team today at 402-346-5447. We'd love to work with you on a custom, creative sign that will stand-out from the rest.

POSTED IN: BSO, Channel, Dimensional, Exterior, Financial, Illuminated, Non-Illuminated, Monument, Office, Restoration, Services, Vinyl