Categories
Archive
5/28/2022
Lake Cunningham Signage
It's summer, time to get outdoors! You don't have to leave Omaha to enjoy some beautiful outdoor spaces, including Lake Cunningham!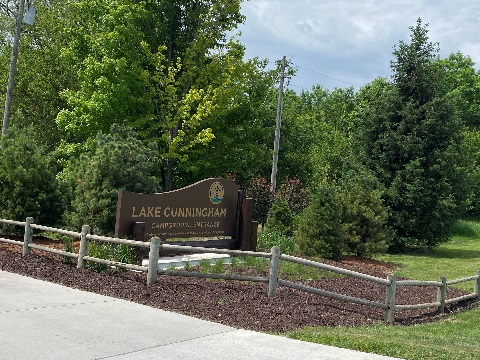 The 390-acre lake reopened last Fall after a 3-year renovation project that began with completely draining the lake to get rid of an invasion of zebra mussels.
A private fundation, the Lake Cunningham Development Trust, took advantage of the closure to implement a complete renovation of the lake, which is located in Northwest Omaha. Signworks collaborated with the renovation project to provide signage, including wayfinding signs throughout the park area, and an attractive sign at the entrance to the lake. New signage throughout is just one improvement to this popular destination. Boats, kayaks, and paddelboards are now allowed on the lake, which is owned by the U.S. Army Corps of Engineers, and operated by the City of Omaha. Get out there and enjoy this beautiful place!