Categories
Archive
12/3/2021
What Makes Us Work-Dom
Signworks welcomes Dom.
Dom was drawn to Signworks by the positive attitudes displayed by the people he encountered on his first visit.
Dom was raised in Omaha and graduated from Creighton Prep. Dom met his wife and started his family in New Orleans and later moved to California. In Los Angeles, Dom was introduced to the sign industry and took a liking to the work. Dom and his family then moved to Wisconsin for his wife's career, and he found a job working for a family-owned sign shop in Madison. After many years of being away, it was time to come home.
Dom and his wife made the decision to move back to Omaha to raise their family and be closer to family. Dom is happy to be back where he grew up.
Dom enjoys the creative nature of the design process and the problem solving that goes into each sign project. The custom nature of signs keeps the work fresh and exciting.
Signworks feels lucky that Dom has brought his sign experience to our company. He has a great knowledge of the industry and understands the needs of the client.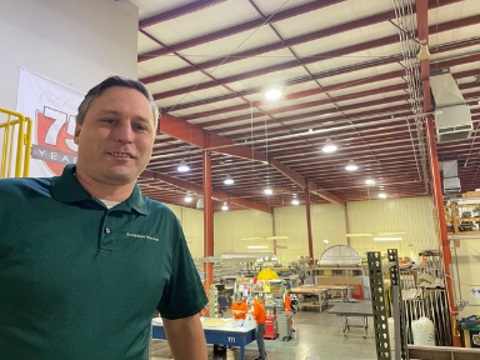 POSTED IN: What Makes Us Work