Categories
Archive
9/22/2015
Building Signs in Omaha
Blue & Fly Asian Kitchen
Signworks is always excited to work with up and coming restaurants to the area, such as Blue & Fly Asian Kitchen at 721 S. 72nd Street.
We furnished LED illuminated channel letters with 5'' deep painted returns, 1'' trimcap, and 3/16'' white acrylic faces with translucent blue vinyl overlay.
The LED illuminated "Asian Kitchen" cabinet is a 5'' deep routed aluminum painted face backed with 3/16'' thick white acrylic.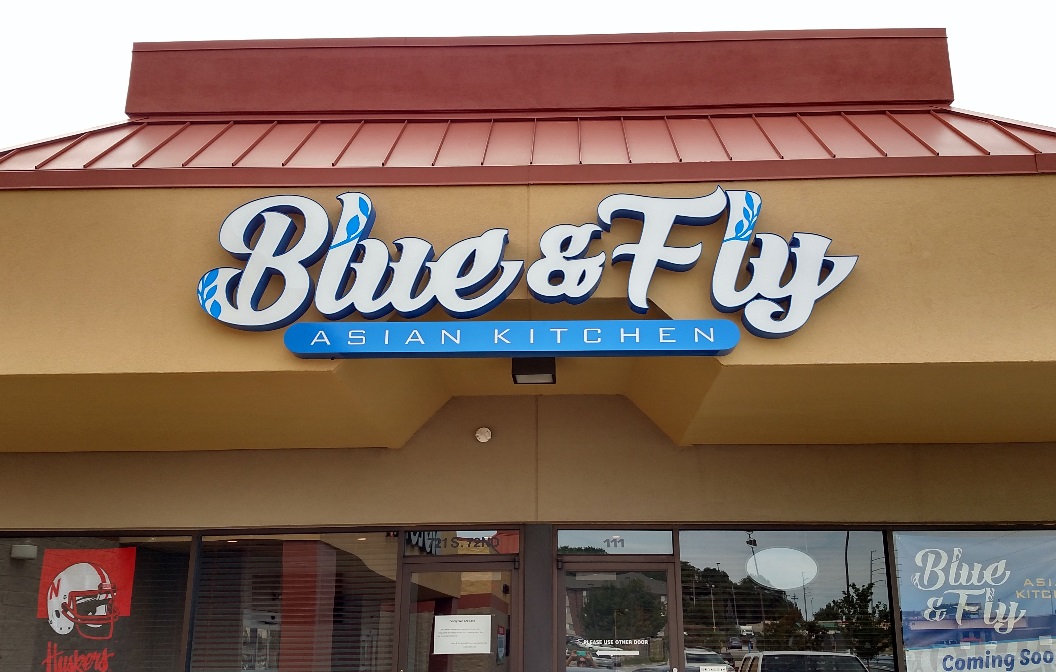 The Orthodontists at Hillsborough
Signworks furnished and installed a new single-face LED illuminated wall cabinet with push-thru letters for The Orthodontists at Hillsborough at 138th and Maple.

The Convex cabinet is painted and has a routed aluminum face with a fin-shaped overhang from the illuminated area. The push-thru letters and logo are 1'' clear acrylic with second surface vinyl.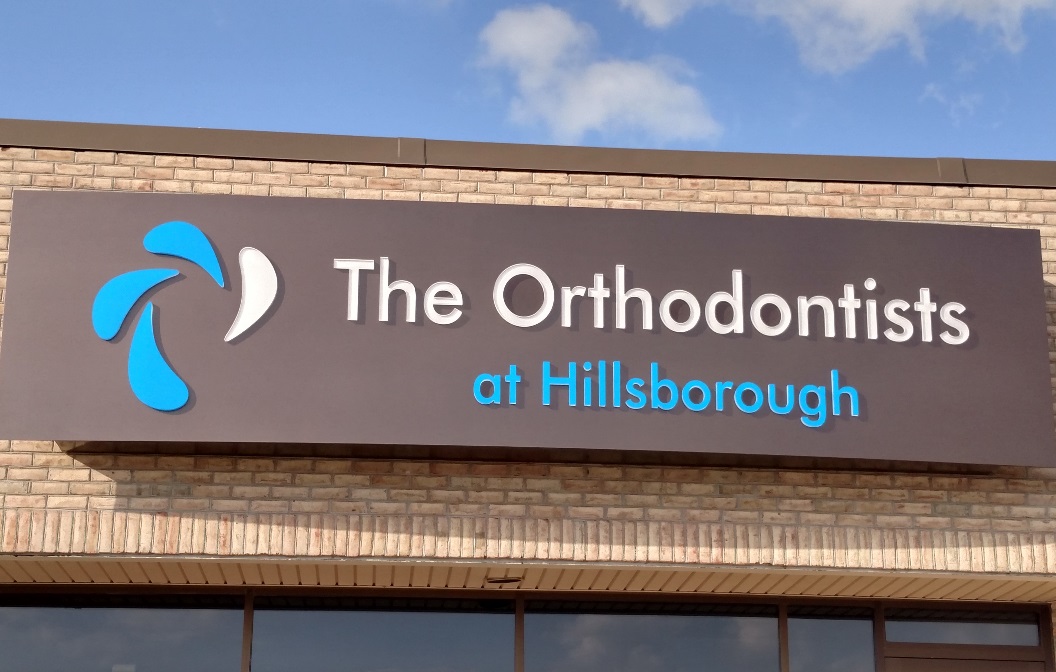 Election Systems & Software

Signworks fabricated and installed two new signs for Election Systems & Software on 11128 John Galt Boulevard, one for the north elevation and one for the south elevation.
We fabricated an LED illuminated 10'-6'' x 10'-6'' "ES&S" channel box and flex face with painted aluminum returns and backs with a sign comp flat bleed retro frame and cover. The flex face was overlaid with reverse cut vinyl.

We also fabricated the 6'-5'' high LED illuminated "Election" channel letters with painted aluminum returns and backs along with 3/16'' thick white acrylic faces with first surface perforated vinyl. The 1 1/2'' retainers were painted to match the blue vinyl with white return edges.

Finally, the "Systems & Software" was fabricated to be a 2'-6 3/4'' high LED illuminated trimcap channel letters with aluminum returns and backs.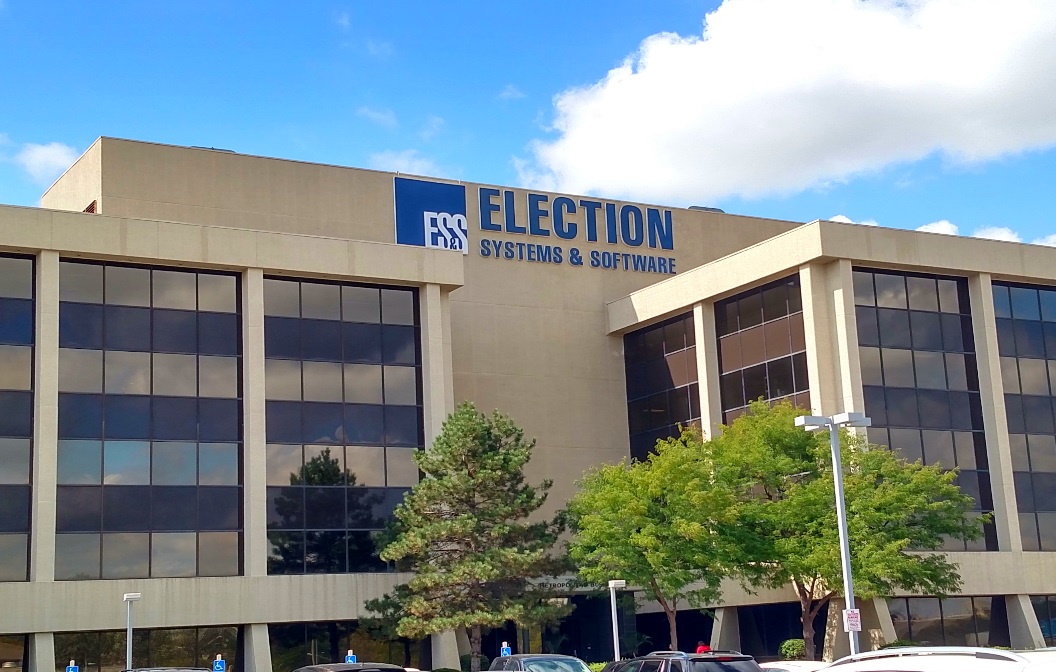 American Classifieds

American Classifieds has great visibility from Q street, however they didn't have a sign so they reached out to Signworks. We furnished the perfect sign that would pop to on-coming traffic at their new location at 11030 Q Street.
Signworks furnished Minnesota plastic letters that were painted blue in a standard block font. "American Classifieds" is 10'' high and "Auto Album" is 6'' high. We also furnished a flat bar between the words. The sign is stud mounted on 3/16'' thick clear stringers and centered on the wall.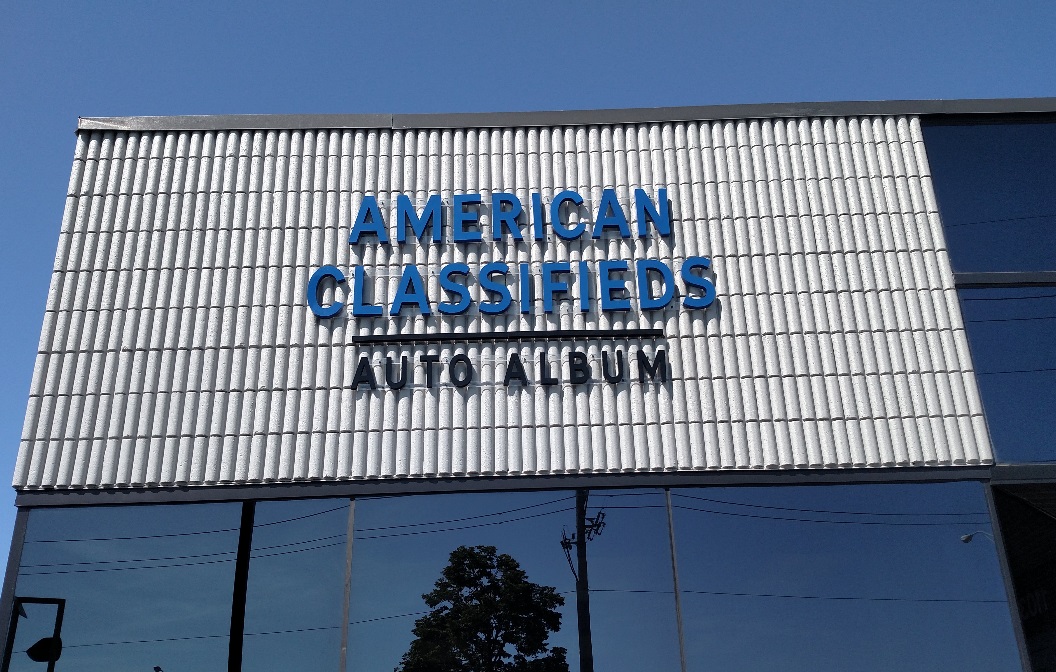 If you're looking for exterior or interior signage, call our sales team today at 402-346-5447.
POSTED IN: Channel, Dimensional, Exterior, Illuminated, Dental, Restaurant, Vinyl, Services