Categories
Archive
9/20/2013
A Charming Union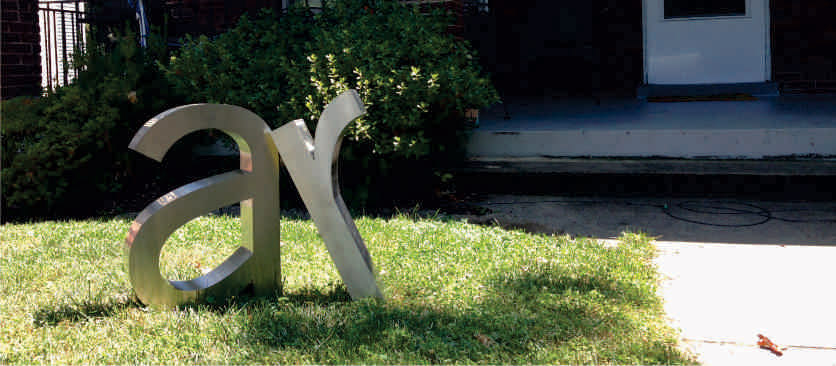 Creativity + Sustainability
Recently Signworks had the opportunity to repurpose these two channel letters by using them as wedding decor. Not only did they help guests find their way to the celebration but they added a personal touch by using the initials of the bride and groom's first names. Turns out there was more being signed that day than just the marriage certificate!
The letters could easily be used as interior decoration after the event to serve as an added keepsake.
We received this note from the groom:
"I would like to extend my thanks to Signworks Inc., for allowing Andrea and me to repurpose your outlived signs for our party. We were interested in using the letters for a couple of reasons, and we are quite happy with how they turned out.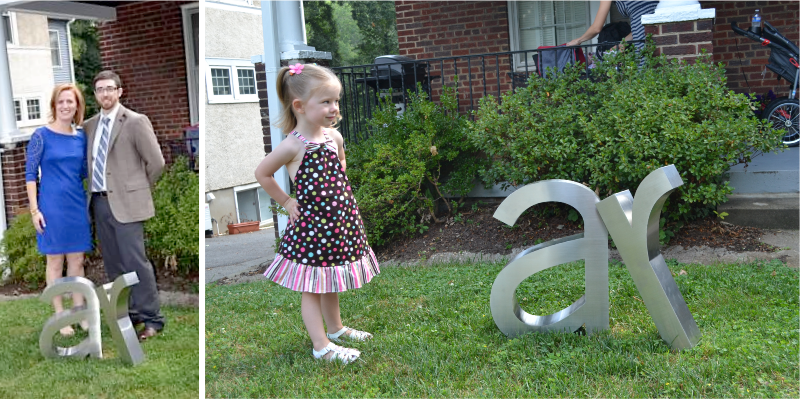 My wife's career, her passion, is in the field of sustainability. She feels very strongly about not letting things that still have a use become waste. On top of that, I enjoy providing a unique and personal touch to the events that we are involved in. With these two facts in mind, we decided to do something a little different for our wedding reception. Instead of using balloons to indicate to the out-of-towners where our party was being held, we set up a pair of letters, our first initials, out on the front lawn. It gave a second life to an old sign, and the letters gave us an innovative solution to a traditional problem. The old sign letters even go a little further than just being a unique marker; it also provided a framework for our wedding photos. All in all, it was a fun way to breathe new life into an easy to acquire old sign, to reuse something instead of letting it go to waste, or even out to the trash, and to apply a fresh spin to an old idea.
Thanks,
Rob and Andrea"
Congratulations to our friends Rob and Andrea and thank you for letting Signworks be a small part of your big day.
Contact Signworks at 402-346-5447
If you are interested in personalizing your event or space with used letters with a unique story contact Signworks today. Check out what we have in stock for you!
POSTED IN: Channel, What Makes Us Work