Categories
Archive
4/6/2015
Building Signs In Omaha
Andres Tortillery is a restaurant opening this Spring at One Pacific Place. They will be serving up the freshest Mexican Cuisine, and we can't wait to take our taste busd south of the border when they open.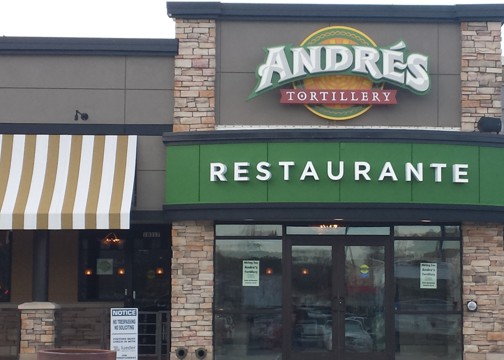 Signworks created and installed the exterior entrance signage. "Andres" and "Restaurante" are channel letters with acrylic faces and aluminum returns. The "Tortillery" cabinet was built from aluminum with 5'' returns and routed, painted copy.
We also designed the corn and hand graphics for the interior. These were painted by hand and will give the restaurant authentic flare.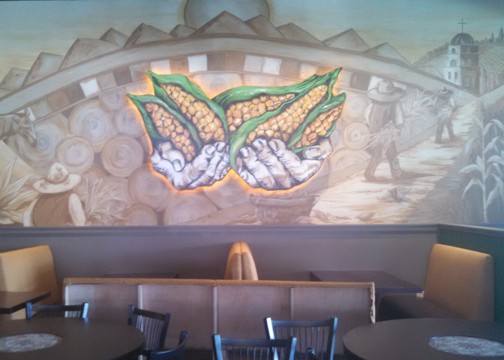 We have also assisted Sterling Ridge with ADAs and tenant reception signage. Most recently, we furnished and installed a double-faced monument sign at 12910 Pierce street in the Sterling Ridge business park.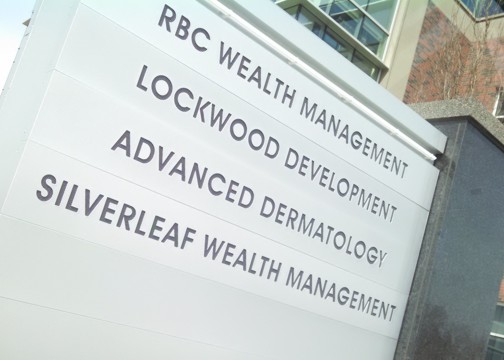 The tenant cabinet is internally illuminated and built from aluminum with routed aluminum faces. They are backed with white acrylic with performated black vinyl overlay and illuminated with white LEDs.
There were many parts to this double-faced monument sign that Signworks fabricated and installed at Omaha Tower.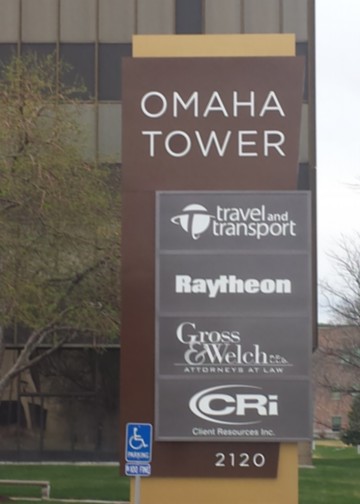 The main "Omaha Tower" consists of 2'' aluminum angle frame with .100 skin copy routed from aluminum with 1'' acrylic push-thrus internally illuminated with white LEDs operating on a photo cell.
The tenant cabinet was built from 2'' aluminum angle frame with 2'' retainers and 2'' aluminum custom divider bars. The tenant names are routed with aluminum faces backed with white acrylic internally illuminated with white LEDs operating on a photo cell. The address is 1/2'' thick flat cut out aluminum painted letters.
There is also a cap at the top made of 2'' aluminum angle frame painted gold and one at the bottom consisting of 3'' x 1 1/2'' aluminum channel frame, painted bronze.
You sure won't miss this sign, which is making a big statement on the heavily traveled 72nd street.
If you're looking for a sign that will make an impact on the exterior or interior of your business, call our sales team today at 402-346-5447.
POSTED IN: Restaurant, BSO, Business Park, Channel, Monument, Illuminated, Vinyl, Office