Categories
Archive
11/4/2013
The Show Must Go On with a Smile

Orpheum Theatre
Signworks recently had the opportunity to share in the exciting sign upgrade at the Orpheum Theatre by installing the new LED Electronic Message Centers.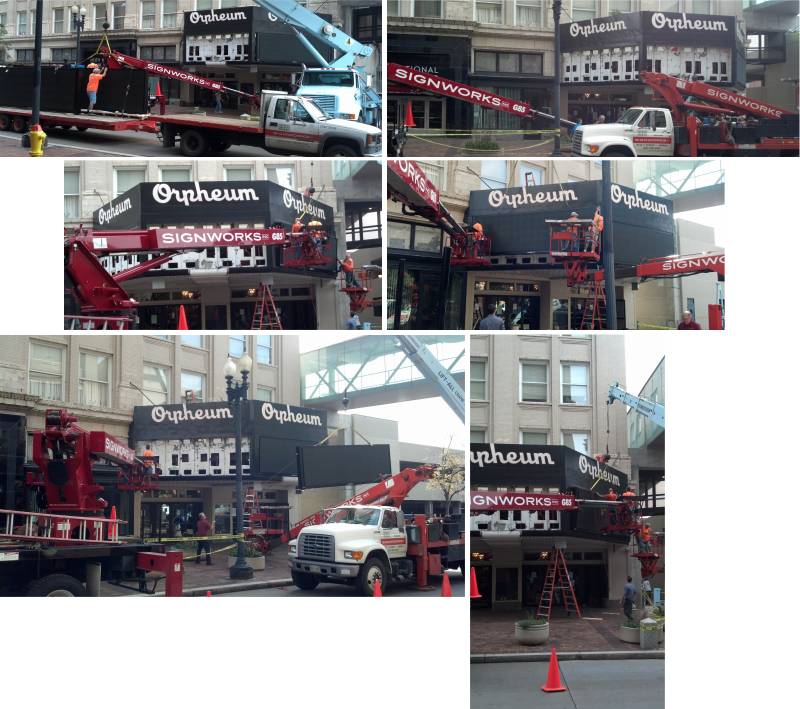 The three LED Electronic Message Centers are 12mm (that's less than half an inch from pixel center to pixel center) and display with 73.7 quintillion possible colors and 40,000 pixels per face. All of the EMCs are UL Green Leaf Certified for energy efficiency.
The new sign marquee maximizes the Orpheum's technological sign capabilities to create the parallel to the caliber of performances within the building. The Orpheum's rich history dates back to it's 1927 erection with roots to the 1800's. The skeleton neon 'Orpheum' letters on the sign header pay homage to that heritage by keeping entact the classic aesthetic that only neon can create.
It was a great honor to play the part in orchestrating this installation. There are tons of great photos on Orpheum's facebook page.
Ohana Smiles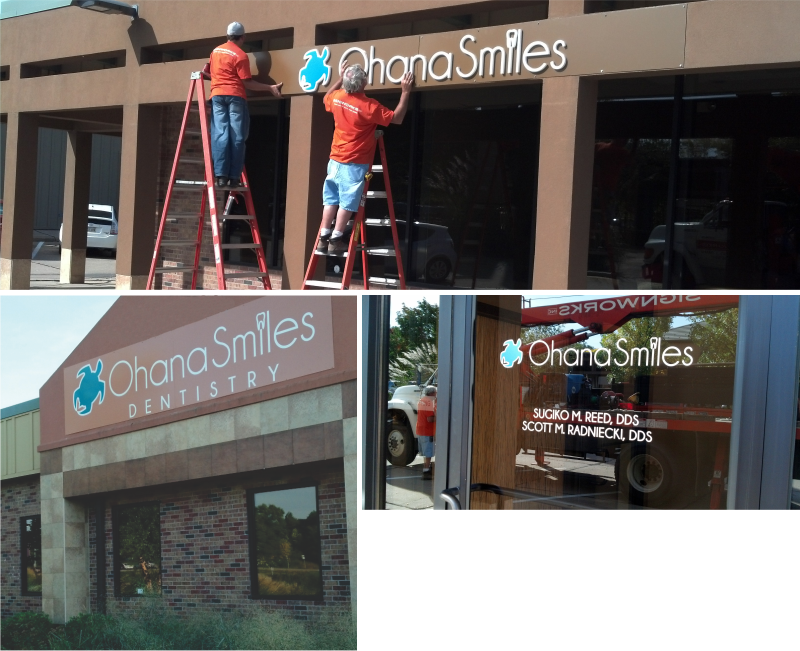 Signworks recently installed new signage in Omaha's Rockbrook Village for a new tenant there: Ohana Smiles. In the photos above our team installs 1" thick flat cut-out letters, window vinyl and a non-illuminated panel sign on location. Congratulations to Dr. Reed, Dr. Radniecki and the staff at Ohana Smiles!
Enterprise Properties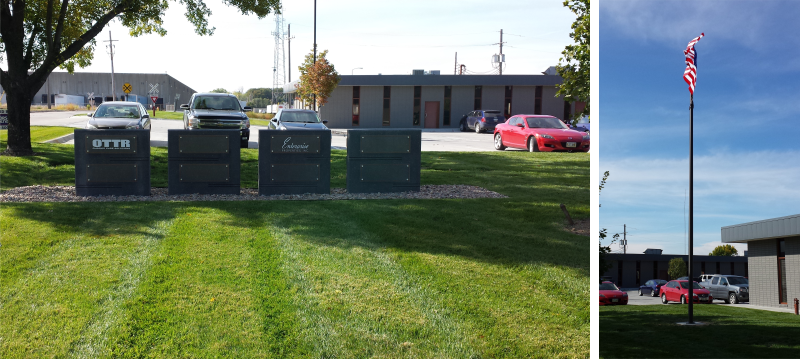 Signworks installed these new tenant signs at Enterprise Properties. They feature frosted plex faces installed with barrels and spacers on non-illuminated monument signs. This project also included relocating the existing flagpole.
Call Signworks today!
These are just a few of the exciting projects that Signworks has been working on in the past few weeks. Stay tuned to our social media outlets, facebook, twitter and linkedin, to keep informed of our latest projects and what Signworks can do for you!
POSTED IN: Exterior, Illuminated, Dimensional, Development, Entertainment, Dental